Hulu has provided a preview of the multichannel television streaming service it is planning to launch. It now has a deal with CBS, enabling it to offer programming from the majority of the major broadcast networks in the United States. Based on initial appearances, Hulu might just succeed in bringing together live and on-demand programming in a compelling personalised package.

Hulu is owned by The Walt Disney Company through Disney-ABC Television Group, 21st Century Fox through Fox Entertainment Group, and Comcast through NBCUniversal, with Time Warner having a 10% stake through Turner Broadcasting System.
Hulu has announced deals with Disney, Fox and Time Warner and is said to be working on one with NBCUniversal. The other missing partner has been CBS, which has generally preferred to pioneer its own online platform, CBS All Access, although its Showtime network is available as a premium service on Hulu.
Hulu now has an agreement with CBS to carry America's most-watched network, as well as CBS Sports Network, including NFL coverage, and other channels.
"To build a successful live TV service, you have to have viewers' favourite sports and shows — and CBS programming is absolutely vital to that mix," said Mike Hopkins, CEO of Hulu. "With 21st Century Fox, Disney, Turner and now CBS on board, our new live service will offer one of the most valuable sports, news and entertainment lineups anywhere — from ESPN, Fox Sports, CBS Sports and TNT to ABC, CBS, FOX and The Disney Channel."
Ray Hopkins, the president of television networks distribution at CBS, indicated that the deal came at a price, understood to be higher than that it currently commands from traditional television platforms. "Hulu has made it clear that it understands the value that the CBS Television Network, along with Showtime and our basic cable network portfolio, will bring to this new offering." He said it "represents another significant step in our strategy to deliver CBS's industry leading content to viewers whenever and where ever they want to watch it, at terms that are consistent with the company's goals."
Hulu is promising a premium live television offering with a ground-breaking new user experience, bringing together live and on-demand news, entertainment and sports, across hundreds of living room and mobile devices.
Previews of the user experience were provided at CES in Las Vegas. Details of the service, including the final channel line-up and pricing are still under wraps. It said to be available for "under $40" a month. It is expected to launch in the first quarter of 2017.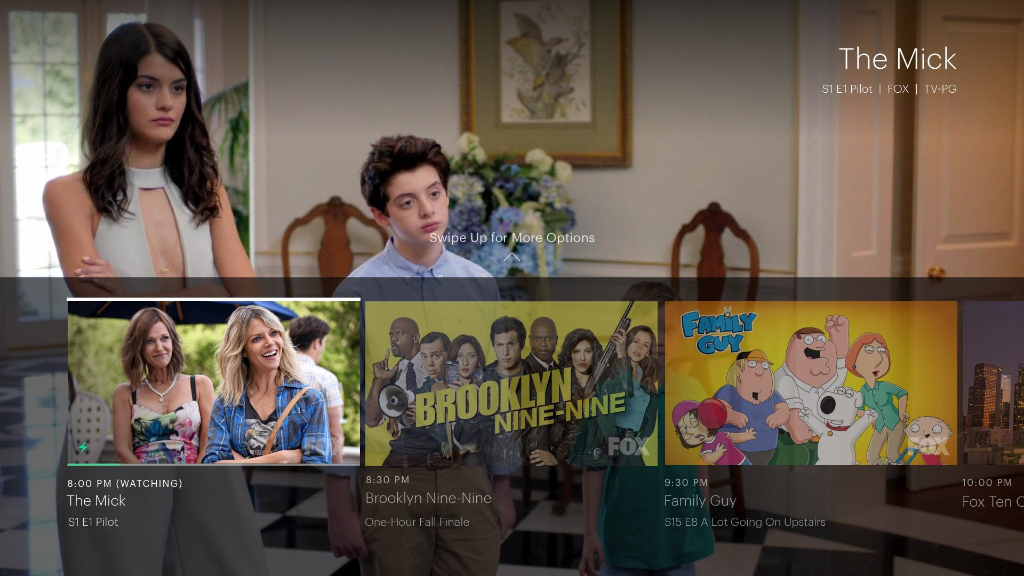 Hulu has the advantage that it is adding live channels to an existing on-demand service, rather than attempting to launch a standalone pay-television 'lite' proposition, like Sling TV from DISH, DirecTV Now from AT&T or PlayStation Vue from Sony.
Live and on-demand programming will be offered side by side, rather than in separate categories, and there is no traditional channel grid. Personal profiles will be used to present recommendations based on the time of day and device. An onboarding process will allow users to select various genres as well as specific shows and networks.
If it can get the experience right, Hulu has the potential to provide real competition to Netflix and Amazon. It is backed by some of the biggest names in the business, with many of the most popular programming brands.