Apple has announced a new TV app, providing one place to access television shows and movies from multiple apps on the iPhone, iPad and the fourth generation Apple TV — at least for users in the United States. Neither Netflix nor Amazon were mentioned in the launch. Despite proclaiming an "intense interest" in television, it seems that it remains something of a hobby for Apple.

Where and when it is available, the TV app will launch directly from the button on the Apple TV remote indicated by the television screen icon.
"Using apps on Apple TV, iPhone and iPad has become the primary way for so many of us to watch television," claimed Eddy Cue, who is responsible for internet software and services at Apple. "The TV app shows you what to watch next and easily discover TV shows and movies from many apps in a single place."
But not Netflix.
The TV app Watch Now feature brings together available shows and movies from iTunes and some other apps.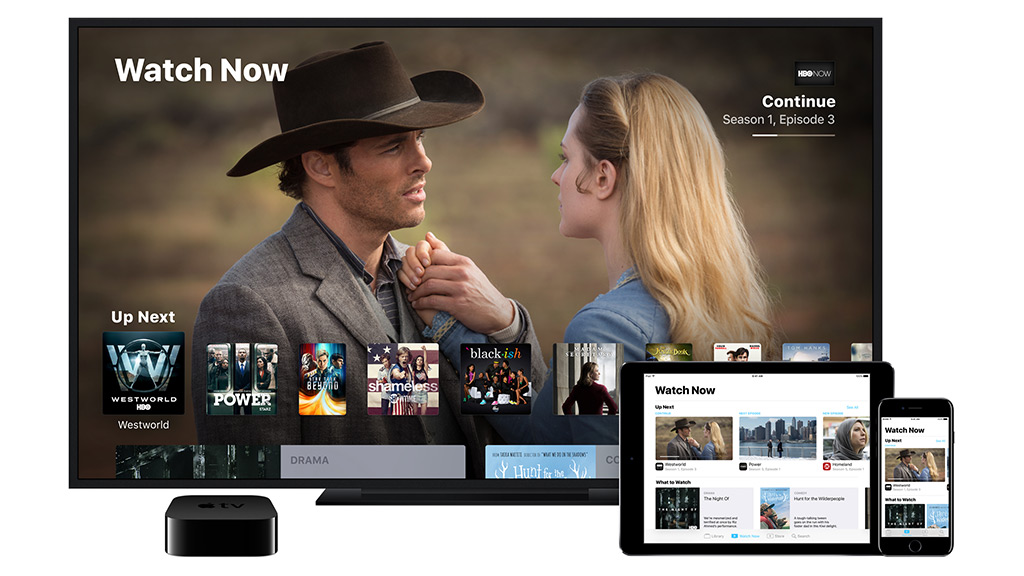 Up Next presents shows, including recent iTunes rentals and purchases in order. So when a user finishes an episode the next one will automatically appear at the start of the queue.
Recommended shows include trending and editorially promoted programmes and curated collections and categories.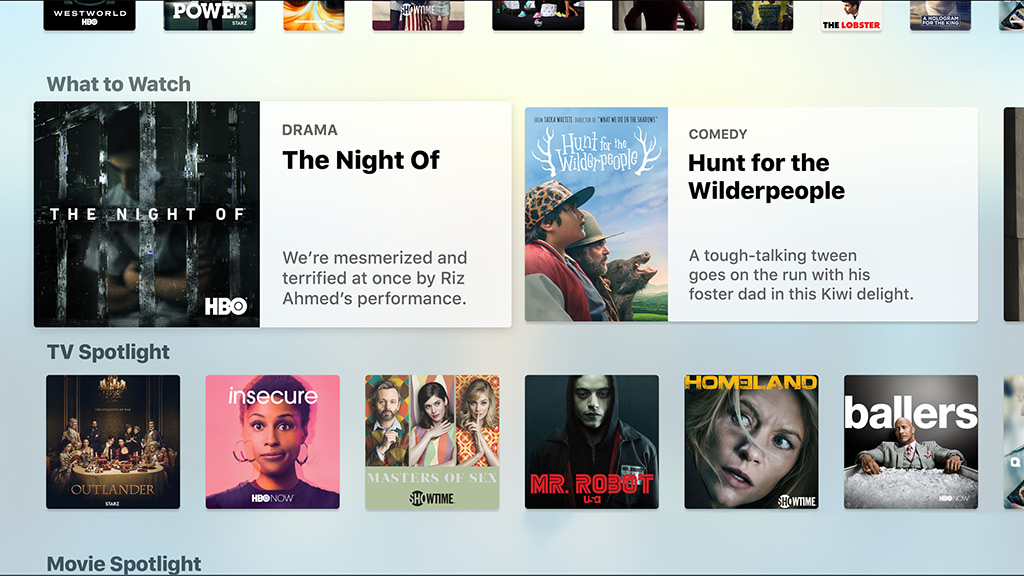 The Library includes previously rented or purchased movies and programmed from iTunes, while Store promotes latest releases and services to which a user can subscribe.
Users will be able to continue watching on another device from where they previously left off.
The Siri voice control system allows users to go direct to live news and sporting events by saying things like "Watch CBS News" or "Watch the Stanford game".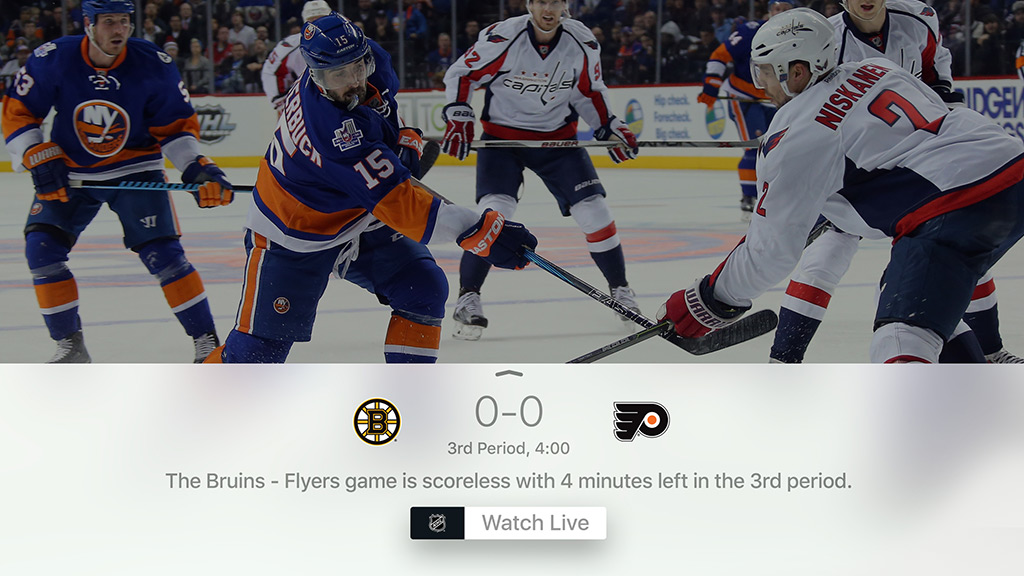 Subscribers to services including DIRECTV and DISH Network will be able to use a single sign-on to access apps that are part of their pay-television subscription.
The software updates will be available from December 2016, at least in the United States. Apple says some features may not be available in all regions or all languages.
There will be no initial integration with Netflix or Amazon. Users will still be able to watch Netflix on Apple TV, but Amazon remains absent.
Apple chief executive Tim Cook reiterated to analysts: "I can confirm television is of intense interest to me and other people here."
Yet it seems that television is still something of a hobby for Apple, which has yet to finally crack it.