With a narrow majority voting for the United Kingdom to leave the European Union, the result of the referendum sent shockwaves through the media sector. Media companies were among the hardest hit as markets reacted to the resulting confusion and uncertainty.

Shares in ITV lost a fifth of their value in response to the news, wiping £1 billion off its market capitalisation. The value of the commercial broadcaster had already fallen by a fifth since the beginning of the year, when shares were at 276 pence. They ended the week of the referendum down by nearly 37% at 174 pence.
ITV executives previously warned that uncertainty over the referendum had led to flat advertising revenue and hoped for a rebound in the second half of the year. However, continuing uncertainty and the real risk of recession will continue to threaten advertising budgets, which in turn affects how much can be invested in programming.
The broadcaster has been attempting to reduce its reliance on advertising revenue by acquiring companies to build its production and distribution business. Ambitions for co-productions and distribution in Europe could be directly affected by the exit of the United Kingdom from the single market.
"It has clearly been a huge night for the UK and events are still unfolding," chief executive Adam Crozier said in a message to staff, "but I want to reassure you that for us at ITV our strategy remains unchanged and we will continue to do what we do really well every day — which is to create and broadcast great programmes and sell them around the world."
Shares in Sky also fell sharply on the result, from 893 pence the day before to open at 770 pence, recovering to close at 834, down 6.6% in a day.
Sky is less directly dependent upon advertising, which contributes around 6% of its revenue in the United Kingdom, while subscription makes up 84%. Pay television has historically been relatively resistant to economic recession. Nevertheless, most of the channels Sky carries are still largely reliant upon commercials.
Sky operates across Europe, with subscribers in the United Kingdom and Ireland, Germany and Austria, and Italy. Around 64% of its revenue comes from the United Kingdom and Ireland. Some of the synergies may be lost if it has to operate differently in the United Kingdom to the rest of Europe.
21st Century Fox, which holds a 39% stake in Sky, also closed down over 7% on the day. Presumably this was not just in response to the release of its sequel to Independence Day.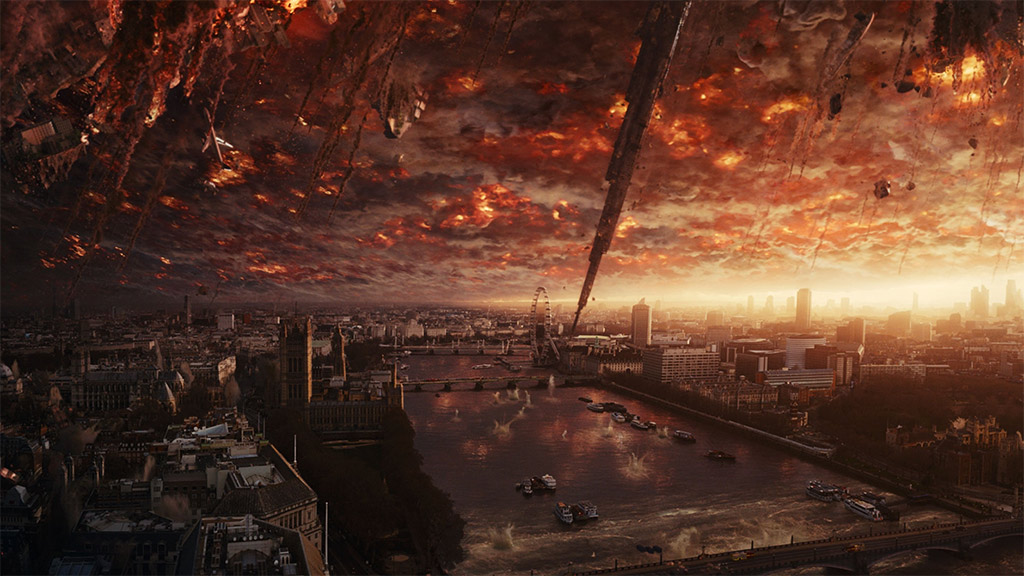 Fox still has ambitions for control of Sky. With uncertainty in the media landscape, the prospect of an expanded Sky over Europe may be further delayed.
Liberty Global, which owns Virgin Media and has its corporate base in London, saw its shares fall 13% from 33 pence to 29 pence, although they had been nearly 40 pence earlier in the month.
Vodafone, which has been seen as a possible merger prospect as well as a joint venture partner with Liberty Global, fell 7% in value.
Discovery Communications, which operates numerous networks across Europe from its international base in London, fell by almost 7% in value. It is also exposed to changes in currency exchange rates, with over half its revenue coming from operations outside the United States.
Much of the immediate reaction may be one of shock and values may bounce back but the implications for media and communications companies in London remain unclear. The United Kingdom appears increasingly disunited and in political disarray. Companies and markets do not like economic or regulatory uncertainty. Unfortunately this uncertainty looks set to continue for some time as the trading relationship with Europe is renegotiated.
itv.com
sky.com
www.21cf.com
www.libertyglobal.com
www.vodafone.com
www.discovery.com