BT will not be forced to split off its Openreach wholesale division, at least not yet. Ofcom says that BT will have to allow competitors to build their own fibre networks using its poles and underground ducts. BT says it has done this for years but that there has been little interest from rivals planning to build their own networks. BT is still clinging onto its copper telephone lines, but more vision is required to invest in a full fibre network.

Ofcom, the communications regulator in the United Kingdom, says its strategy will promote the large-scale roll-out of higher speed broadband networks based on cable and fibre, as an alternative to traditional copper telephone lines on which BT still relies upon to deliver broadband to most of the country.
Openreach, the wholesale division of BT, will be required to open up its underground ducts and telegraph poles. Competing providers will be able to use these to build their own fibre networks, connected directly to homes and offices.
"People across the UK today need affordable, reliable phone and broadband services," said Sharon White, the chief executive of Ofcom. "Coverage and quality are improving, but not fast enough to meet the growing expectations of consumers and businesses. So today we've announced fundamental reform of the telecoms market – more competition, a new structure for Openreach, tougher performance targets, and a range of measures to boost service quality."
Ofcom says that Openreach management should be more independent of the BT group and should be required to serve all wholesale customers equally. It will prepare proposals to implement this later in the year. This might require Openreach to become a ring-fenced wholly-owned subsidiary of BT Group with its own board. Ofcom reserves the right to require BT to spin off Openreach as an entirely separate legal entity, with its own shareholders.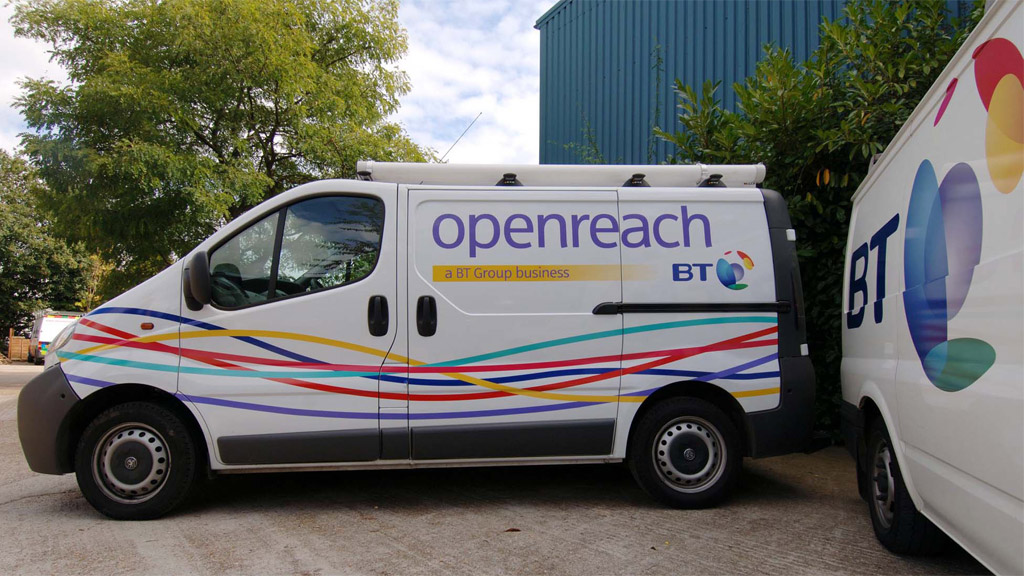 BT welcomed the news. Gavin Patterson, the chief executive of BT, no doubt relieved to have avoided forced structural separation, said the company had put forward proposals for further discussion with Ofcom and the wider industry. "Our proposal includes a new governance structure for Openreach as well a clear commitment on investment." He said the company had "volunteered to accept tighter regulation to bring matters to a clear and speedy conclusion".
"We are happy to let other companies use our ducts and poles if they are genuinely keen to invest very large sums as we have done," he said. "Our ducts and poles have been open to competitors since 2009 but there has been little very interest to date. We will see if that now changes."
Sky said Ofcom had recognised that the current Openreach model is not working and that fundamental change is required. It said in a statement: "We believe the simplest and most effective way to fix the current broken market structure is for Openreach to be completely independent. We are pleased to see that separation is still on the table."
TalkTalk said Ofcom had recognised that there was a fundamental conflict of interest in BT having control of Openreach. Dido Harding, the chief executive of TalkTalk Group, said: "The risk is that we end up with 10 more years of debate and delays, rather than facing into the problems and delivering improvements for frustrated customers now."
More than eight in ten premises in the United Kingdom can now receive 'superfast' broadband, according to Ofcom. It says the figure will reach 95% by the end of 2017. By then 98% of homes and offices should receive an indoor 4G mobile signal. That might come as either a surprise or welcome news for those in rural regions that still do not have either adequate broadband or any mobile phone reception.
BT is now on notice that it needs to step up its commitment to customers that are still waiting for a better broadband service. BT has promised to invest more in broadband infrastructure. Ofcom will need to ensure it does so.