Sony is due to begin commercial operation of a new online television service on its games consoles. PlayStation Vue is being launched in New York, Chicago and Philadelphia, following trials in those cities, with plans to extend across the United States by the end of the year.

PlayStation Vue will initially be available on the PS3 and PS4 games consoles as part of PlayStation Network. There are also plans for an iPad app. It will subsequently be available on Sony and other third-party devices.
The broadband service was first discussed in early 2014 and formally announced in November, with the plan to launch commercially in the first quarter of 2015. PlayStation Vue is being launched progressively across selected metro markets, partly because it will include local broadcast stations.
Around 75 channels from a number of media companies will be available, including CBS, NBC, Fox, Viacom, Scripps and Discovery, with negotiations continuing with others. Notably absent are ABC and Disney channels including the ESPN sports networks.
PlayStation Vue will allow users to catch up on popular shows up to three days after transmission. They can also 'tag' a favourite show to allow access for up to 28 days.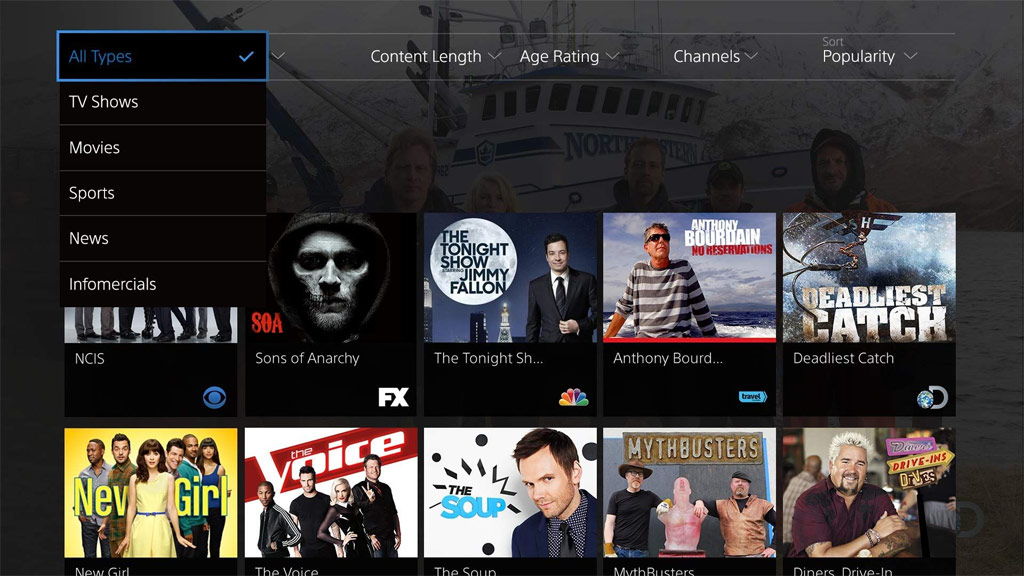 Pricing has not been announced but is likely to be in line with traditional pay-television services. There is still little prospect of individual channels being available on an à la carte basis, as media companies continue to bundle their premium networks with less popular channels. PlayStation Vue will be offered on a monthly basis, with no long-term contract and no need to install or rent equipment.
Sony has sold more than 20 million PS4 consoles worldwide since its launch in November 2013. Around 80 million PS3 units shipped since it launched in 2006. Sony has over 56 million active viewers worldwide registered on its PlayStation Network.
PlayStation Vue will compete with a number of other online services that are intended to appeal to people that may not be interested in traditional cable or satellite pay-television services.
Sling TV from DISH Network offers a number of live channels, including the ESPN sports networks, from $20 a month. It is available across a range of devices, including Roku players, Amazon Fire TV, some Samsung and LG smart televisions, and on iOS, Android, Mac and Windows products.
Intel had ambitions to launch an online television service, known as OnCue, but its chief executive pulled the plug before it launched. Verizon picked up the pieces and many of the team but has yet to offer anything to compete directly with its own FiOS service.
Major media companies are also offering their own standalone services. They are all hoping to address the challenge of companies like Netflix, which has 37.70 million paid members in the United States. However they are cautious to avoid undercutting the fees they earn from traditional pay-television providers.
CBS offers live and on-demand programmes from its network and local stations for $5.99 a month.
HBO Now will offer movies and hit series including Game of Thrones for $14.99 a month. It will initially be available exclusively on Apple devices. It is the first time that customers in the United States will be able to subscribe to HBO directly, rather than through a pay-television service provider.
PlayStation Vue and Sling TV will be ones to watch and only time will tell whether they will have a significant impact on the saturated pay-television market in the United States.
Overall, subscriber numbers have remained reasonably resilient in the face of increasing competition, despite much talk of so-called 'cord-cutting'.
The informitv Multiscreen Index shows that the ten leading pay-television operators in the United States gained 82,200 subscribers in 2014, taking their total to 87.67 million.
The main movement was in television subscriber gains by telco providers, which slightly exceeded customer losses by leading cable operators.
The Multiscreen Index tracks trends in television services and provides an accessible compilation of top 10 tables and charts showing annual and quarterly changes in subscriber numbers.