Japanese broadcaster NHK aims to show that its 8K Super Hi-Vision system is suitable for small as well as large screens. With 16 times the resolution of high-definition television, it has previously been shown on large screens, but for the first time outside Japan it is now being demonstrated on a display the size of a small laptop.

The 13.3-inch OLED display has been developed by Semiconductor Energy Laboratory, Advanced Film Device Inc and Sharp Corporation. With almost 500 million transistors, capable of displaying the 8K images at the native resolution of 7680×4320 pixels, it has a display density of 664 pixels per inch.
For comparison, the latest Apple iPad has a pixel density of 326 pixels per inch. Samsung and LG have phones with display densities of 576 and 538 pixels per inch, while Sharp has shown a prototype 4-inch screen equivalent to 736 pixels per inch.
Seen on a 13-inch screen, a 33-megapixel moving image has a photographic quality. It is not possible to discern the individual picture elements that make up the image.
Although only a prototype, it shows that 8K resolution is not only suitable for giant screens or theatrical projection, but can also provide a high quality viewing experience on personal devices such as tablets or notebooks.
Organic light-emitting diode or OLED displays are deliver more vivid images than conventional LCD displays but manufacturing them at large screen sizes and volumes has proved challenging.
While television manufacturers are promoting 4K screens, NHK in Japan is already committed to launching 8K services. It latest corporate plan for 2015 to 2017 sets a vision looking towards 2020, when Tokyo will host the Olympics. It says it "endeavours to provide broadcasting and services of the world's highest standards, utilizing leading edge technologies."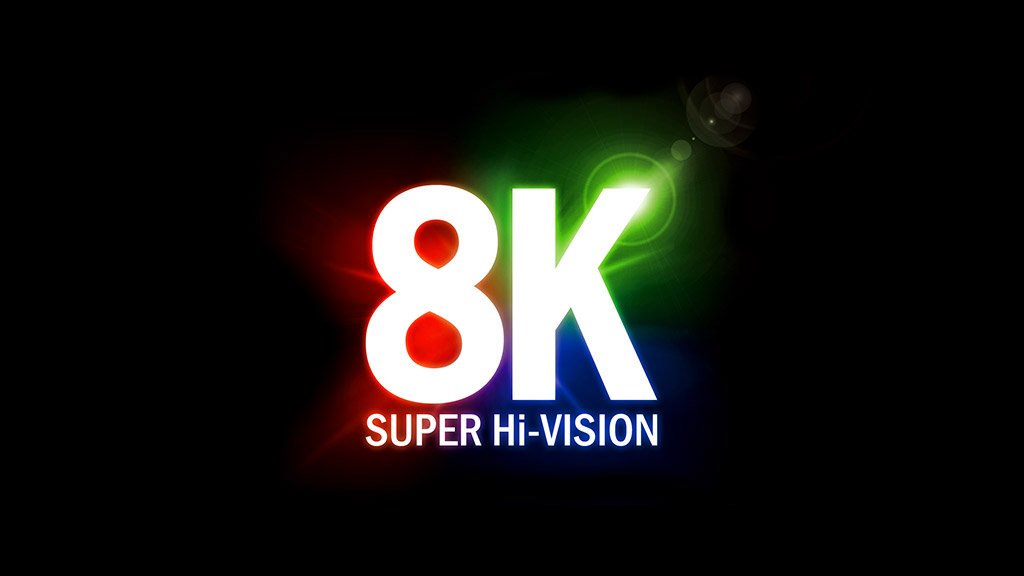 NHK aims to broadcast Super Hi-Vision homes in Japan by 2018. That will provide a boost to Japanese television manufacturers, who have lost market share to their counterparts in South Korea and China.
It is an ambitious vision that is as yet unmatched by other public broadcasters, like the BBC in the United Kingdom, which is engaged with NHK as a research partner. The BBC currently offers limited high definition services and has made no commitment to 4K broadcasts.
It begs the question whether current 4K screens will be overtaken by the 8K version of Ultra-High-Definition before the end of the decade, now less than five years away.
That remains a significant technical challenge. Some industry experts suggest that the benefits of 4K are only apparent only very large screens, which implies that 8K is only relevant to cinema-sized screens.
However, as informitv has long argued, higher definitions are equally relevant on small screens that are subject to close viewing.
While 8K may still be a while a way for most viewers, we can expect to see 4K screens of all sizes, including tablets.
NHK will be showing Super High-Vision on screens large and small at IBC Content Everywhere in Dubai, from 20-22 January.