The founder of Discovery Channel and the former chairman of Discovery Communications is launching an online multiscreen subscription video service focussed on premium factual programming, without any advertising. It is aiming to capture the category of factual programming online much as Discovery did in the early days of cable television. So what are its prospects?

John Hendricks founded Cable Educational Network in 1982 to provide documentary programming to cable broadcasters. He launched the Discovery Channel in 1985 with $5 million in venture capital. Discovery Communications now turns over around $5.5 billion a year.
He recently retired from the board of Discovery in order to pursue this independent initiative with members of his family. The venture is known as Curiosity Project.
"Since 2007, I have been waiting for the opportunity to use advanced, 'third-revolution' media to serve the particular viewing interests of the lifelong curious… that 25% of the human population long ignored by ratings-driven television," he writes.
"I am personally one of those one-in-four consumers who want to experience media that helps complete my education in history, science, technology, space, civilization, and the arts. The mission of CuriosityStream is to serve all of us who see things in the world and wonder why."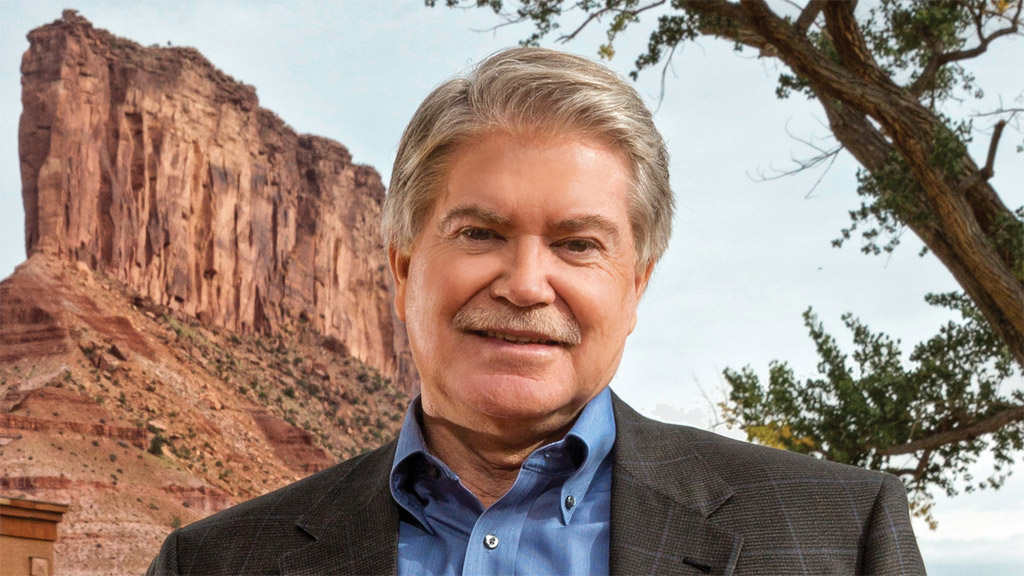 Curiousity intends to become a leading online player in factual programming, aimed at those without television subscriptions but also intended to appeal to a proportion of pay-television homes.
The objective is to sign up between five million and seven million subscribers in two to five years, reaching 15 to 20 million in a decade.
The advantage of an online service is that it does not need to fill a 24-hour channel and programmes do not need to conform to traditional schedule slots. Many of its titles will be around eight minutes long. They will also be cheaper to produce than exclusive drama serials or sports coverage, with a total investment of tens of millions rather than billions of dollars.
CuriousityStream will feature a number of original commissions in 4K Ultra HD. They will be initially available exclusively online through CuriousityStream, but will then be made available to other broadcasters and platforms.
Titles include Big Picture Earth, a 20 part series shot in 4K from the same producer as the Sunrise Earth series previously shown on Discovery, featuring natural scenes and ambient sound without narration.
CuriosityStream is also commissioning Deep Time History, a series tracing the great people and events of history, while also revealing the geologic and geographic underpinnings of these events and epochs.
Digits will deliver a comprehensive history of computers and the Internet, as well as consider the far distant possibilities of quantum computing, virtual reality and artificial intelligence.
Original productions will be supplemented by programmes from international broadcasters, such as Earth: Power of the Planet, a 2007 production from BBC Worldwide.
A significant proportion of the on-demand library will comprise short-form programming and interviews.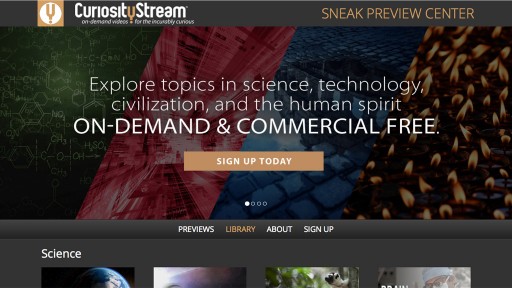 The service is based on a platform resulting from a collaboration between Curiosity Project engineering and software staff and a number of leading digital companies, including Limelight Networks, which will provide hosting for the online programming.
The web interface for CuriosityStream will allow consumers to access the service's streamed video from all internet-connected devices including desktop computers, laptops, tablets and smart phones. Consumers equipped with Apple TV, Roku, and Chromecast will also be able to view CuriosityStream on their television sets in high-definition.
Peter North is responsible for digital media operations at CuriousityStream, and is married to the president of the company, Elizabeth Hendricks North, daughter of its chairman and founder.
"We have designed CuriosityStream from the ground up as a customer-centric service that provides what viewers want: fast streaming, intuitive video selection, quality content and no advertising," he said. "While keeping our key user interface designs and operations internal, we have opted to collaborate with the very best outside partners for the development and operation of digital content hosting, video player, TV set display technologies, and secure subscriber billing."
CuriosityStream launches its subscription service on 18 March 2015 with over 800 video titles accessible on-demand, without advertising. It will be available in standard resolution for $2.99 a month, 720 HD at $3.99 a month, 1080 HD for $5.99 and 4K UHD at $9.99 a month.
Apart from a curious name, the venture has a strong pedigree and could appeal to those that want a little more from their television, particularly if they want to show off their new 4K screen, although only a few of the titles will be in available in 4K.
It could complement a Netflix, Amazon or HBO subscription,but the cost of these services starts to add up, unless of course someone starts to bundle them as part of a subscription package.
The wonder is that Discovery did not come up with something like this, although they have various online offerings. Of course, reaching three billion subscribers in over 220 territories through pay-television platforms, Discovery may not feel it has anything to fear but it will be interesting to see how successful its online competitor will be. We will certainly be curious to see.