Dish Network will launch Sling TV, a live online television service, to customers in the United States in the first quarter of 2015, priced at $20 a month. Sling TV will offer a range of live sports, lifestyle, family, news and information channels, but initially none of the major broadcast networks. It will be available across a range of third-party network-connected devices in the home and on the move. Meanwhile Dish is also enhancing its satellite television offering with a 4K set-top box, capable of showing Ultra HD programming or two channels in high-definition simultaneously.

The core offering includes ESPN, ESPN2, TNT, TBS, Food Network, HGTV, Travel Channel, Adult Swim, Cartoon Network, Disney Channel, ABC Family and CNN. Some additional channels will be available for an extra $5 a month, with a Sports Extra package promised for the future. Sling TV hopes to expand its channel line-up throughout 2015.
Notably missing at launch are the major broadcast networks and local channels.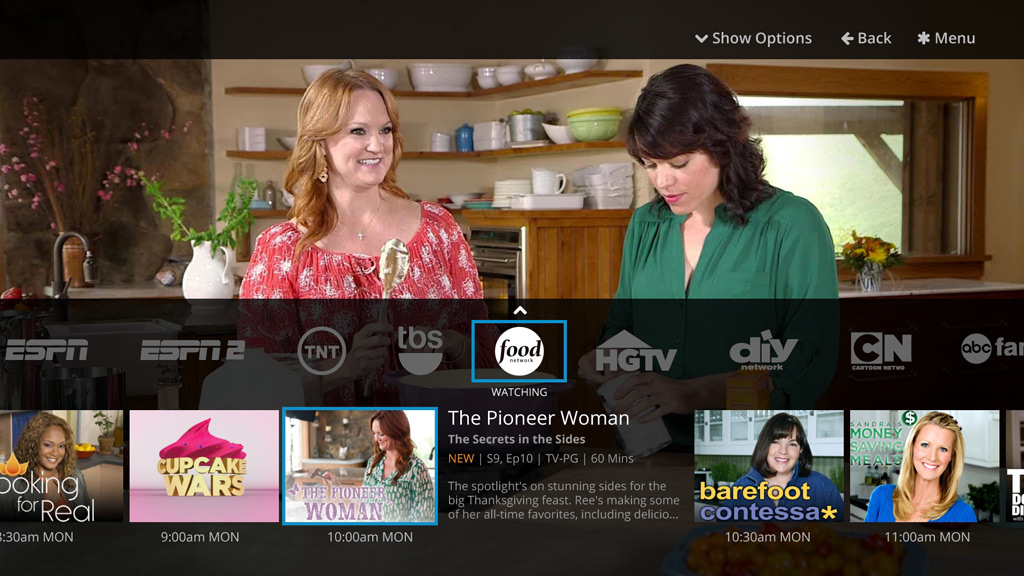 The service will be available on third party devices, initially expected to include Amazon Fire TV, Google's Nexus Player, Roku players and televisions, selected smart televisions from Samsung and LG, iOS and Android devices, and on Mac and PC computers. It promises a consistent user experience across all platforms.
Customers will be able to pause, rewind and fast-forward most live channels and video-on-demand programming. For certain channels there will be a three-day replay feature offering some shows have aired in the previous three days.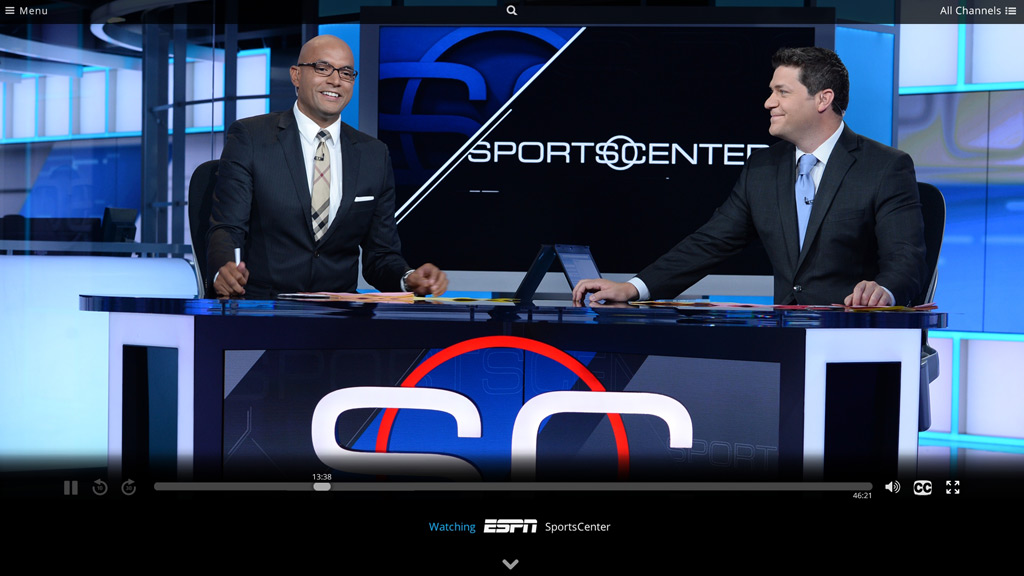 "Sling TV provides a viable alternative for live television to the millennial audience," said Joseph Clayton, the president and chief executive of Dish. "This service gives millions of consumers a new consideration for pay-TV. Sling TV fills a void for an underserved audience."
Roger Lynch, the chief executive of Sling TV, described it as a "game changer". He said: "The arrival of Sling TV lets consumers, who've embraced services like Netflix and Hulu, take more control of their video entertainment experience."
Sling TV is a subsidiary of Dish Network Corporation. Its international online video service currently provides almost 200 channels in 16 languages across multiple devices to households in the United States.
The Sling TV service is distinct from the slingbox offering that allows people to access their existing pay-television services anywhere in the world on any compatible connected device.
Dish has just over 14 million satellite television customers in the United States.
Separately, Dish says it will be the first pay-television provider to offer a 4K Ultra HD set-top box. Slated to launch in the second quarter of 2015, the '4K Joey' unit is designed to integrate with the Dish Hopper whole home digital video recording system.
The 4K Joey will not only play back 4K Ultra HD content, it will also offer side-by-side display of two programmes, each in high definition. It is compatible with any television with HDMI 2.0 and HDCP 2.2 and supports playback at 60 frames per second in 10-bit colour.