Google announced Android TV at its I/O developer conference in San Francisco. It is the latest attempt by Google to get on television, designed to bring Android to the living room screen, with all the fun and games that involves. It is not a box you can buy, but a software environment that aims to extend the Android smartphone and tablet ecosystem to the television screen. It can be also used with a game controller or a wearable device like a watch. Sony, Sharp and Philips are already planning to introduce Android TV screens, although Samsung and LG, which are both major users of Android, are keeping their options open.

Android TV is not a new platform but simply a profile for the fifth generation 'L' release of the Android operating environment, with the same application programming interface for all screens. It will even be possible to use an Android Wear watch as a remote control.
"We're simply giving TVs the same level of attention phones and tablets have had," said Android director of engineering David Singleton.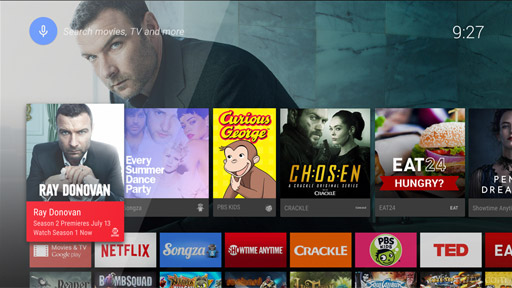 Following the failure of Google TV, Android TV generally avoids television as such but offers a mix of movies and shows from the Google Play store and participating partners, with search, recommendations and voice recognition built in.
Although YouTube is featured and the ubiquitous Netflix is already supported, other big media names were noticeable by their absence.
Building on the comparative success of the Chromecast dongle, media can be 'cast' from a phone or tablet to the living room screen and viewing can also resume on another Android device. It will also be easier to cast media to the television screen without being on the same wireless network, or mirror anything on a compatible mobile screen to the television.
Being able to control Android TV using a wearable device, like a watch, is one of the more interesting developments.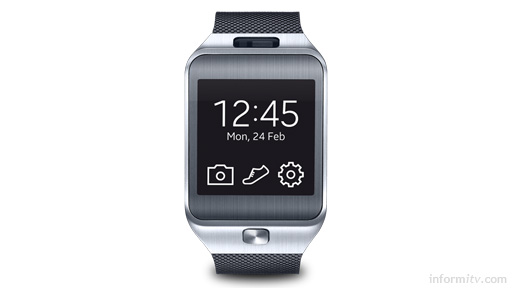 There is a focus on games, aiming to exploit the apps already available on phones and tablets, with multiplayer support and the option to use a physical game controller. Google is pitching to the developer community in the hope that it will be able to extend the undoubted success of Android on phones and tablets.
It may be that casual games will prove to be the secret to success. The real prize lies in integrating with the television experience. This continues to elude Google, which seems to be more concerned with replacing it with something else.
It seems that television is seen as just another screen, another display surface. Programming is something that developers do, rather than watching television.