Freesat, the free-to-air satellite television platform for the United Kingdom, is suing Amazon for trade mark infringement over the 'freetime' brand for its programme guide. Amazon uses Kindle FreeTime to market the parental controls for its Kindle Fire tablet and its Fire TV media streaming box.

Freesat, which is jointly owned by the BBC and ITV, launched its hybrid satellite and broadband platform as <free time> on 4 September 2012. In its announcement, Freesat specifically said the service was called '<free time>'. Humax provided the first <free time> set-top boxes.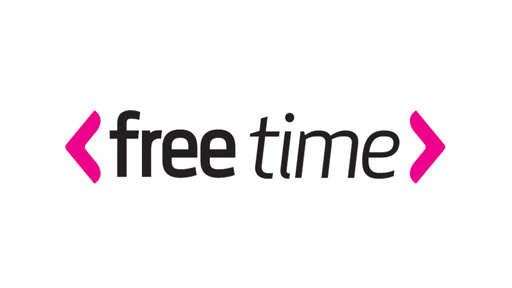 Freesat filed trade mark registrations for 'FREE TIME' and 'FREETIME' in June 2011, followed by images for the <free time> logo in October 2011.
Since being launched as <free time>, Freesat has tended to use the term 'freetime'. In announcing a new Humax 'freetime' box in September 2013, Freesat referred to the "freetime service launched to great acclaim a year ago". This may have been in order to assert the use of the term 'freetime' rather than the specific logotype.
On 6 September 2012, just two days after Freesat launched <free time>, Amazon launched its Kindle Fire HD range of tablets in the United States. Among its features was "Kindle FreeTime". Amazon said this reinvented parental controls, giving parents "easy-to-use tools to personalize their children's digital media experience", for instance by limiting screen time use by type of application.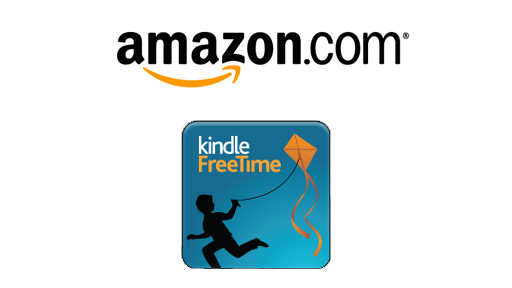 The Kindle Fire HD was available in the United Kingdom from 25 October 2012, although Amazon made no mention of FreeTime in its press release. However, when announcing the follow-up Kindle Fire HDX range in the United Kingdom on 16 October 2013, Amazon specifically noted the Kindle FreeTime function as "available later this year". Amazon founder Jeff Bezos was quoted citing FreeTime as a key feature.
On 25 November 2013, Amazon announced that Kindle FreeTime was available for Kindle Fire customers in the United Kingdom. Jorrit Van der Meulen, the vice president for Amazon Kindle said: "With Kindle FreeTime, our goal is to help make it easier for parents and give kids a fun, safe place to learn and play — parents can approve content, set time limits, and feel comfortable handing their Kindle Fire off to their kids."
FreeTime is one of the family-friendly features that informitv has identified that differentiates the Amazon Kindle products in a crowded tablet market, which is led by Apple with the iPad range but increasingly dominated by Android devices that offer comparatively poor parental controls.
It appears that Amazon filed a European trade mark registration for 'KINDLE FREETIME' on 6 October 2012, the day its service was launched in the United States, but two days after Freesat launched its <free time> platform. The registration was granted on 20 May 2013, covering the same classes of product and service as the Freesat registrations, including audio-visual reception apparatus, audio and video transmission and reception, tablet devices, and audio and video services.
Amazon has also announced a Fire phone and launched a Fire TV media streaming box, which features the FreeTime feature.
The Sunday Times reports that Freesat has filed a claim at the High Court in London for "loss and damage". It says that according to legal filings Freesat has spent more than £5.6 million promoting Freetime, arguing that Amazon was "exploiting for free" the substantial investment it had made in Freetime.
That will be a matter for our learned friends to resolve but Freesat may have a case given the priority of its trade mark registration.
In June the High Court found that YouView, another hybrid television platform in the United Kingdom, had infringed the trade mark of a telecommunications company which had previously registered 'Your View'.
YouView, in which both the BBC and ITV are shareholders, had spent millions promoting the brand but could face a legal injunction unless an agreement can be reached over the use of the term.