British satellite broadcaster Sky is planning a new multiscreen platform that could include storage of programmes in the network cloud rather than relying on local storage in a set-top box. It means recorded programmes could be accessible on smartphones and tablets, as well as other network-connected devices and displays, allowing viewers to pause on one screen and resume viewing on another. This would also enable Sky to extend the reach of its AdSmart targeted advertising service, allowing multiscreen campaigns.

Sky already has various elements of a connected multiscreen platform in place. Sky+ HD digital video recorders support both satellite and broadband connections. Sky has a number of apps for mobile devices and its Sky Go service includes access to a range of premium channels but not the main terrestrial broadcasters. Its pay-as-you go service NOW TV is available across multiple platforms, including a low-cost box based on a Roku design. Sky is also of the main broadband service providers in the country, with 5.13 million broadband customers.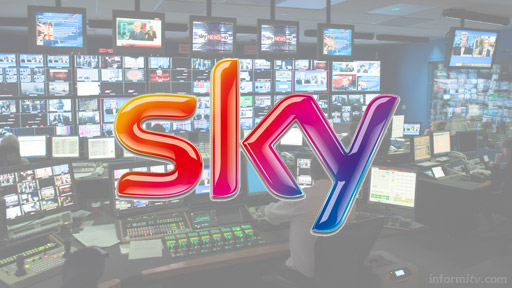 So far, these elements have yet to be integrated into a compelling proposition that allows seamless viewing of all channels across any compatible device or display, with programming delivered on demand from the network cloud. The problems here are as much commercial as technical or operational.
The main terrestrial television networks, which still account for the majority of viewing on Sky, have been reluctant to allow third parties to aggregate their on-demand programming, preferring to host their own separate services. There is also resistance to the concept of recording in the cloud, rather than in the home.
Sky now offers access to on-demand programmes from all the main broadcasters, but the user interface leaves a lot to be desired in comparison with more recent services, designed from the outset as multiscreen experiences.
Pay-television platforms must evolve if they are to compete with the choice, convenience and control offered by new entrants offering over the top services, like Netflix.
It is understood that Sky has set up a special unit under the code name Project Ethan. Formerly known as Project 2016, it suggests the service could be rolled out to in a couple of years.
The initiative is led by Andrew Olson, who is director of product planning and design at BSkyB. He was previously chief operating officer of converged products at Comcast, where he helped launch the new Xfinity set-top box and guide. Before that he was chief operating officer and chief finance officer at thePlatform, an online video management service he co-founded that was acquired by the cable company.
Sky is also reported to be working on software and hardware to support Ultra High Definition television. This would require a new set-top box, which is reported to be in development.
In July 2013 Andrew Olson was also appointed as a director of ViXS Systems, a Canadian company that develops chips for the consumer electronics and video service provider industries. The company has an Ultra High Definition capable system on chip processor supporting High Efficiency Video Coding, also known as H.265, designed for the next generation of set-top boxes and home media gateways. ViXS is also a member of the Reference Design Kit consortium founded by Comcast and Time Warner Cable.
At the end of 2013 Sky had 10.53 million television subscribers in the United Kingdom and Ireland. Over 5 million of them had a Sky+HD digital video recorder and 4.35 million of these were also connected to broadband. Sky also has 3.31 million Sky Go users.
The informitv Multiscreen Index measures the performance of 100 satellite, cable and telco television and video services worldwide by their current digital subscription numbers. The latest report is available from multiscreenindex.com.