Sony marked a return to form at the International CES. Among its announcements was the forthcoming launch in the United States of a cloud-based television service. Due to start testing later in the year, it will deliver live and recorded programming to multiple screens, including Sony televisions and PlayStation games consoles.

In providing a 'virtual' cable television service, Sony will be seeking to succeed where Intel failed to launch OnCue. Sony will be hoping that its existing consumer electronics footprint in the home, together with more established relationships with media companies, will give it a head start.
The company has sold some 70 million internet connected devices in the United States, including 25 million PlayStation 3 games consoles. Sony is also seeing strong sales of its latest generation console, the PlayStation 4, with over 4 million sold worldwide in the holiday season, since its launch in November.
During the Sony keynote presentation at CES, Andrew House, the executive in charge of Sony Network Entertainment, said that the network television service "will give you the most popular live TV programs, combined with a large library of video-on-demand content so people will have all of their favorite movies, TV shows, and sports programs available through a single destination."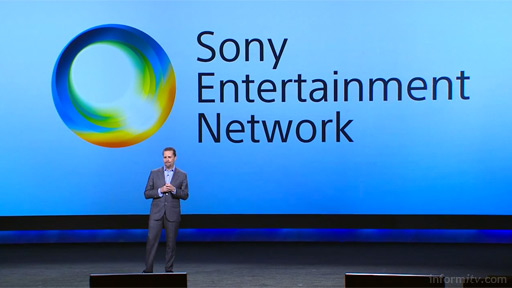 The service has not been officially named, but was presented in front of a screen for the "Sony Entertainment Network", which is the existing Sony service for online music, movies and games.
It will apparently be distinguished by an intuitive and dynamic interface that is personalized to the individual. He said that a family member entering the room and picking up the controller would be able to immediately access their own personalized menu. They will also be able to discover programming by seeing what their friends are watching and recommending.
He said the service would allow users to watch and resume across various connected devices, allowing someone to switch viewing from a PS4 in one room to an iPad in another. The reference to the Apple iPad suggests that the experience will not be confined to Sony products.
He pointed out that based on the number of users streaming videos on any given day, the Sony network would already rank among the top five cable or satellite providers in the United States. The PlayStation 3 is also the most popular device for watching Netflix in the living room.
Sony also demonstrated its commitment to 4K Ultra HD as the next generation in high-definition television. It is continuing to grow the Video Unlimited 4K Download Service and its new range of 4K televisions are capable of decoding 4K at 60 frames a second and will support 4K material from Netflix, which is expected to launch on compatible televisions later in the year. Sony is also bringing 4K production to consumers with a Handycam video camera recorder.
Sony is in a relatively strong position to deliver the next generation television experience but will face the same challenges from incumbents that have so far frustrated others. It will need to work with, rather than against, existing television service providers to deliver that experience. After the disappointment of its partnership with Google TV, Sony needs this to work if it is to recover ground lost to Korean competitors Samsung and LG.
With a product portfolio that extends across multiple screens, combined with existing music, media and games assets, Sony is certainly much better placed than a company like Intel to transform the home entertainment experience. How far it will succeed is another matter, but analysts will certainly be watching closely.