Yes Satellite in Israel is adding an online service to its offering using the Tvinci MediaStore platform. With over 40 linear channels and thousands of hours of premium video on demand, yes Go aims to set the standard for pay television services in Israel and beyond. A notable feature of the Tvinci platform is the support for individual viewer profiles.

"The launch of yes GO places yes in the global technological frontier for multi-channel television. yes GO allows us an organisation to continue to pioneer premier viewing experiences, which are unsurpassed in Israel," said Ron Eilon, the chief executive of yes Satellite.
Subscribers to yes will be able to access yes GO on their PCs, MACs, iOS and Android smartphones and tablets, so that they can take their pay TV services out on the go.
Tvinci's device management module manages the number of devices and the number of concurrent streams per account, as well as how often end users can add and remove devices to or from their account.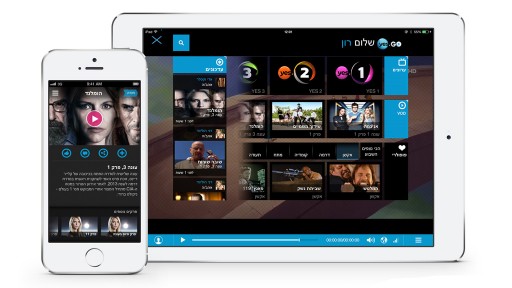 The deployment for yes GO also includes a household management module, which gives end users the ability to log in to the service as individual viewers. In this way, each member of the household can enjoy an entirely personal television service. Every user will have access to a personal zone which is consistent across all of the devices, providing favourites, viewing history and preferences, which are influenced only by their personal interactions with yes GO. There is also integration with Facebook, providing recommendations from the social network and real-time trends for popular shows.
"We are confident that our combination of excellent content and Tvinci's social and personal user experience is a potent mix," said the chief technology officer of yes Satellite, Itzhak Elyakim.
The focus on the individual viewer as part of a household and a wider social network is a distinguishing feature of the Tvinci platform.
The company was founded in 2007 specifically to address opportunities for service providers to offer 'over the top' television and online video services.
"This high-deployment in our home territory is an excellent achievement for us," said Ofer Shayo, the oo-Founder and chief executive of Tvinci. Other Tvinci deployments include Orange, Solar, Chellomedia and Eutelsat.
As the only provider of multichannel television via satellite in Israel, yes Satellite was established in 1998 and started broadcasting in July 2000. It has 580,000 subscribers. The Yes GO service will be available to yes subscribers later in 2014.