Tvinci will use its over-the-top pay-television platform to power Blink, a new personalised premium service in the Philippines. Launching with movies and television series from top Hollywood studios, provided by Deluxe OnDemand, it will also have six live television channels with plans for more by the end of the year. Blink will initially support personal computers followed by Apple and Android smartphones and tablets.
Tvinci is working in partnership with Deluxe Entertainment Services Group, which has a cloud-based catalogue of over 40,000 multiscreen-ready titles. It enables operators to deploy a Netflix or Hulu style service rapidly.
"We have chosen to work with Tvinci and Deluxe OnDemand because of the confidence of the Hollywood studios in these partners and their track record in the digital media business," said Ronan Deguzman, the chief operating officer of Omni and executive vice-president of Solar Entertainment.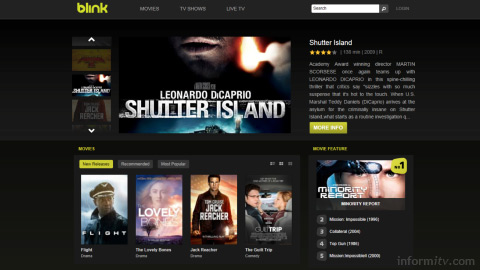 "Blink offers a personal and social TV service using our platform to manage content, users, devices, business rules and user experience," said Ofer Shayo, the co-founder and chief executive of Tvinci. "Blink is set to provide consumers in the Philippines with a transformed viewing experience."
"Asia is a particularly exciting market for us, with increasing uptake of broadband in the region providing improved bandwidth and ever more connected consumers," he said. "This is Tvinci's second major Asian deployment in 2013, and we are looking ahead to further future expansion in the region."
Tvinci also powers the Toggle service for MediaCorp in Singapore. In Europe, the platform also supports the Eutelsat KabelKiosk wholesale offering for German operators.
Ido Wiesenberg, co-founder of Tvinci, told informitv the Tvinci 2.0 platform promises the personal touch for users of mobile devices, allowing users to create individual profiles as part of their subscription, for instance for children in their household. He believes that this model will become the norm, so that individual users have their own favourites, recommendations, friends and notifications.
Founded in 2007, based in Tel Aviv in Israel, with an office in London, Tvinci now has around 75 staff. From the outset Tvinci has concentrated on developing a platform designed to deliver pay-television experiences online, taking on established players like Comcast subsidiary thePlatform, Cisco with its Videoscape, and systems integrators like ioko, which became part of Kit digital, now Piksel.