Founded in 1999, the Korean company Alticast originally made its name as a provider of MHP-based interactive television software. With the increasing popularity of Android, Java-based systems may finally be coming into their own, particularly when complemented by WebKit-based HTML5 browsers. The new Windmill platform from Alticast aims to unify legacy operator systems and over-the-top online services through a single framework for next-generation services. Alticast provided informitv with a briefing in London of their latest multiscreen user experience.
Alticast has been around for a while and is clearly reshaping the company to be around for longer. Its mission statement is "To become a 100 year old company".
David Housman is the chief executive of Alticast in the United States, with a lifetime of experience in interactive television. Not that he claims to have all the answers. He said: "If anyone thinks they have all of the answers for this business they have not been in the business very long."
He explained that after many years of providing products in the space, Alticast has created Windmill as a comprehensive solution, a platform it developed as a system design with clean whiteboard and no specific client in mind. Windmill is now due for commercial deployment in Korea at the end of 2012.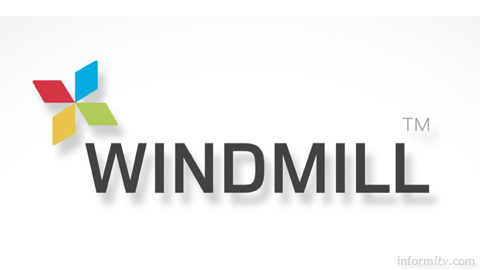 "Windmill is a combination of multiple assets that the company has been able to develop and it brings together the entire piece to provide a very full solution," he said. "On the other hand because we have build everything on open standards, we can also offer separate components."
Windmill is positioned as a complete ecosystem, or an "Interactive TV Echo System" as it said in the presentation slide.
Alticast demonstrated Windmill working with a set-top box, controlled by an iPad, although it will also work with a conventional remote control.
Windmill is a cloud-based client-server system with open application programming interfaces. A benefit of going back to basics to develop Windmill appears to be the ability to support companion devices like smartphones and tablets, with a consistent user experience across different devices.
There is a default user interface, but Alticast anticipates that service providers will want to tweak the templates to their own requirements.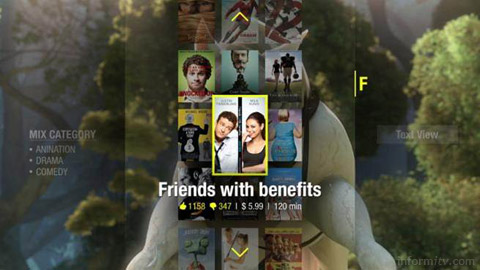 Interestingly, the HTML-5 version was very similar to the Java implementation, but the animation did not appear to be quite as smooth.
MHP was developed a decade ago as the Multimedia Home Platform and promised to provide an open platform for interactive television services based on Java. In some ways it was ahead of its time and struggled to gain support, despite adoption in some markets, incorporation into the OCAP, later tru2way, standard in the United States, and becoming part the Blu-ray specification in the form of GEM or Globally Executable MHP.
Ironically, Android has popularised the use of Java in smartphones, tablets and other devices that are now far more powerful than the early set-top boxes.
Alticast may consequently be well placed to take its experience from the world of traditional interactive television systems into the world of multiple connected devices and displays.