The social television platform Zeebox will launch in Australia in a joint venture with Network Ten. It will follow the arrival of Zeebox in the United States. Network Ten is investing in Zeebox Australia and providing promotional support and integration of its programming in the second-screen platform. Zeebox has partnered with the free-to-air broadcaster rather than the Foxtel pay-television operator, despite already having Sky on board as an investor in the United Kingdom.
Zeebox says it will work with other media companies, but the rival free-to-air commercial television networks in Australia are notoriously competitive. Network Ten is the third rating network in Australia, after Seven and Nine.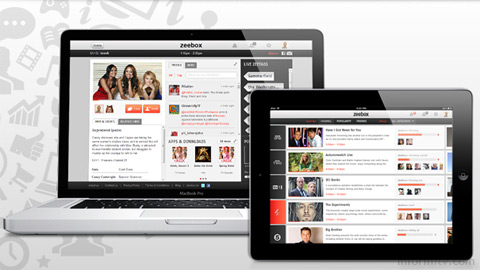 Jon Marquard, the chief operating officer of Network Ten said: "The launch of Zeebox in Australia is a key part of Network Ten's digital media strategy. We know viewer behaviour is changing and audiences are multi-tasking. About 70% of TV viewers use a second screen while they are watching TV."
"This creates an enormous opportunity for Zeebox, a network-agnostic app that offers consumers a much broader and deeper experience than other second-screen apps," he said. "Zeebox's research shows people want an app that gives them a better way to find TV programs, a better way to know what TV programs their friends are watching, and a better way to find information on what they are watching. Zeebox delivers all that, and more."
Zeebox will offer its OpenBox toolkit, which allows broadcasters and programme-makers to publish programme related information through Zeebox. This offers media partners analytics on viewer engagement, commercial opportunities and the opportunity to link back to their own online properties.
Zeebox Australia will be run by internet investor and entrepreneur Craig Blair. "We are in active discussions with several broadcasters and content owners to offer Zeebox functionality into their TV apps and to enhance their content within Zeebox," he said.
Zeebox will launch in Australia on iPhone, iPad and Android smartphones in the third quarter of 2012.
In January 2012, BSkyB took a 10% stake in Zeebox in the United Kingdom, just months after its launch.
Zeebox was founded in 2011 by former EMI executive Ernesto Schmitt and Anthony Rose, the former chief technology officer of YouView, who was also the driving force behind the successful relaunch of the BBC iPlayer.