TalkTalk says that YouView is still "on track" for a "gradual ramp up" from July to a marketing launch from September. The project, backed by British broadcasters and broadband service providers, has been much delayed and has yet to commit to a firm launch date. Beyond the core technical specification, no details of any technical standards or interfaces have yet been published. Far from being an open platform, YouView appears to be increasingly driven by commercial interests.
TalkTalk said "the launch of a TV proposition will be a key element in the implementation of our strategy of building a compelling quad play offer to deliver ARPU growth and lower churn, thereby creating more valuable customers". The company said YouView is "on track for launch during Q2 FY13" — that is in the second quarter of the the financial year beginning April 2012.
"YouView will bring to our customers all of the 'plug-in-and-watch' simplicity of Freeview, plus the UK's leading internet catch-up and video on demand services, all instantly available through one simple, intuitive set-top box and proprietary electronic programme guide."
"Development within the YouView team is progressing well and within TalkTalk we are making good progress on provisioning capability, as well as operational and CRM readiness to support out TV service within our existing operational structures," the company reported. "We began 'friends and family' trials focusing on the end-to-end customer experience in April and will be extending the trial to our customers soon".
Dido Harding, the chief executive of TalkTalk, said that she had just a box installed in her own home. A pilot phase will run until June, followed by a "gradual ramp up" to a launch from September.
We look forward to an opportunity to evaluate YouView. We can only hope the wait will be worthwhile.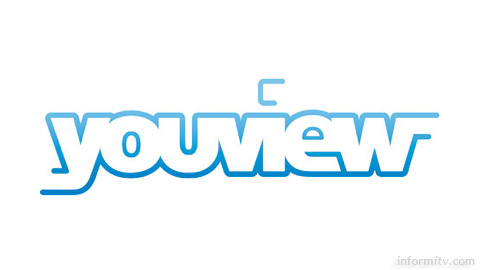 TalkTalk invested £4 million in the YouView joint venture over the last year, which represents something of a bargain in television terms. In effect, the public service broadcaster shareholders, including the BBC, are underwriting much of the cost of the development of the "proprietary" user interface for the benefit of broadband service providers BT and TalkTalk.
The real costs are yet to come, in terms of marketing, subscriber acquisition and operational support costs.
TalkTalk reported annual pre-tax profits of £127 million, up from £57 million the previous year, on revenues of £1.7 billion.
It remains uncertain when or even whether consumers will be able to buy YouView boxes in the shops, as opposed to being bundled through BT or TalkTalk.
Even with promotion through broadband service providers, YouView may struggle to gain market share. After five years, BT Vision has only just passed 700,000 subscribers, up from just under 600,000 a year previously.
Meanwhile, customers continue to buy millions of Freeview and Freesat compatible products, with demand driven by the availability of high-definition channels, network-connectable smart televisions and the promise of unprecedented television coverage of the London 2012 Olympics from late July.