Now TV is the brand that Sky has revealed for its new pay-as-you-go online video service, offering access to Sky programming on a wide range of broadband-connected devices. Initially launching with Sky Movies, it will provide a strong challenge to LoveFilm and Netflix. Jeremy Darroch, the chief executive of Sky, revealed the new Now TV brand in the opening keynote at the Media Guardian Changing Media Summit in London. He was keen to dispel any notion that Sky is still just a satellite broadcaster. The clue is in the new name. He said: "this marks the next chapter in the Sky story".
"Sky is not about to start settling for the status quo," he said. "The world around us continues to change and we understand that the greatest risk to our business is that we lose our own appetite for change."
"The positive response to the launch of Sky Go underlined the growing appetite for greater flexibility in how people watch TV. As the quality of the TV experience over broadband has improved, people have become more willing to consume content in different ways."
"Now, this presents a great opportunity to distribute our programmes that wasn't there even a year or two ago. With the long-awaited explosion of connected devices now upon us, this opportunity is only going to grow, and it's something we believe is highly complementary to our existing service."
"The launch of a second brand is an exciting opportunity for us and the rationale is very simple. Having two brands will allow us to meet the needs and preferences of different customer segments more effectively," he said.
"We'll offer two distinctive ways to watch: the market-leading full Sky service for the whole family, complete with the widest range of channels, high quality products like Sky+, HD and Sky Go, and the peace of mind of a monthly bill; or the flexible, more spontaneous, pay-as-you-go service of Now TV."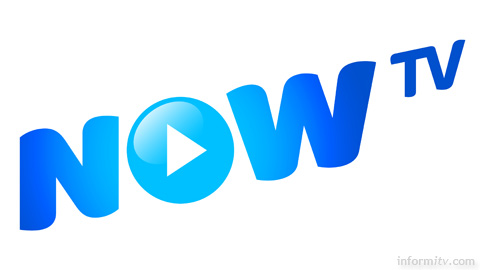 The new offering, Now TV, powered by Sky, will be available on a wide range of devices, with no installation and no contract. Starting with movies, it will expand to offer sport and entertainment. Customers will be able to pay monthly or rent a movie on a pay-as-you-go basis.
Around half the homes in the United Kingdom do not currently take pay television from any provider. That represents at least 13 million opportunities for Sky to offer alternative ways of accessing premium programming.
Now TV will launch in the summer and roll out across a wide range of connected devices, including personal computers, tablets, mobile phones, games consoles and connected televisions.
The pay-as-you-go model has proved popular in the mobile phone market as a means of reaching those that do not like the idea of committing to a subscription contract. The mobile market tends to use the term pre-pay as opposed to post-pay.
Pay-as-you-go may be attractive to those that want to watch movies or premium programming occasionally and may even encourage some to move to a subscription service having sampled the offering.
Conversely, some subscribers may be tempted to move down to a pay-as-you-go model. Sky clearly believes that its subscription offering is sufficiently strong to mitigate that risk.
Launching with Sky Movies, Now TV will present a strong challenge to the streaming movie service from LoveFilm, now owned by Amazon, and Netflix, which has entered the market in the United Kingdom, having gained 20 million subscribers in the United States.
LoveFilm now streams more movies and television programmes online than it delivers discs. Netflix only offers a streaming service in the United Kingdom. Both online services will struggle to match the newer movie releases available from Sky, which has long-standing relationships with all six major movie studios.
The communications regulator Ofcom recently broadened its ongoing investigation of the market position of BSkyB, with particular respect to its movie deals, to take into account competition from LoveFilm and Netflix.
Reed Hastings, the chief executive of Netflix, speaking at the same Guardian conference, said he wanted a "fair fight" with Sky and that immediate regulatory intervention was unnecessary, but he hinted it might be if Netflix were unable to persuade studios to strike deals in the next two years.
Sky has also extended its Sky Anytime+ service to existing Sky television subscribers to use over any broadband connection, rather than only to those with Sky Broadband. This provides access to a large library of movies and television programmes on demand to subscribers with a broadband connected Sky+ HD box, a potential market of over 5 million homes in the United Kingdom and Ireland. Sky also offers existing subscribers access to services online through its Sky Go offering.
It is significant that Sky has decided to launch a separate brand for the new pay-as-you-go service, in addition to Sky Anytime+ and Sky Go. There is a risk of brand fragmentation through this segmentation.
However, Now TV could be extended internationally, wherever rights allow. The message is clear. Premium programming no longer comes only from the sky by satellite but wherever a broadband network can reach.