Retail giant Walmart will acquire online video company Vudu to deliver movies and television programmes directly to internet connected Blu-ray players and televisions. Vudu had moved away from trying to sell its own boxes to become a service and software provider. Having previously abandoned the online video market, Walmart is back in the game. As a major retailer of consumer electronics products, Walmart could help drive the market for network-connected devices and displays from major manufacturers, and in so doing gain a connection to consumers in their homes.
Vudu started out with its own set-top box but now provides applications for consumer electronics companies like LG, Mitsubishi, Samsung, Sanyo, Sharp, Toshiba and Vizio. In addition to the Vudu streaming movie service, over a 100 apps include online services like Flickr, Facebook and Twitter, and many major and independent publishers.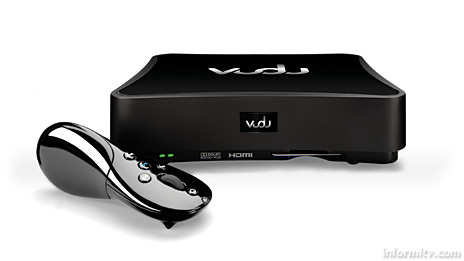 Eduardo Castro-Wright, the vice chairman for Walmart, said the customer is the real winner. "Combining VUDU's unique digital technology and service with Walmart's retail expertise and scale will provide customers with unprecedented access to home entertainment options as they migrate to a digital environment."
Walmart is re-entering a crowded market in which Netflix is perhaps the best known name, although Amazon, Apple, Blockbuster, Boxee and others are all aiming to benefit from any move away from physical media to online distribution.
Vudu has licensing agreements with major movie studios, independent and international distributors, offering around 16,000 movies, including a library of titles in 1080p full high definition. It developed its own HDX format for movies, progressively scanned at 24 frames per second at an average data rate of around 9Mbps, with 5.1 Dolby Digital Plus surround sound.
Customers can rent or buy titles over a broadband connection and being viewing them instantly on a network connected display.
"We are excited about the opportunity to take our company's vision to the next level," said Edward Lichty, of Vudu. He said it would give Walmart "a powerful new vehicle to offer customers the content they want in a way that expands the frontier of quality, value and convenience."
Vudu will become a wholly-owned subsidiary of Walmart. Financial terms were not disclosed. It was reported as being worth $100 million.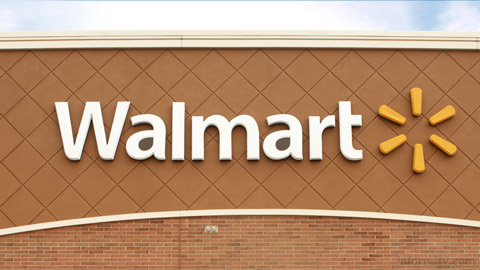 Wal-Mart Stores is the largest retailer in the world, with more than 8,400 retail units in 15 countries, employing more than 2 million people, with revenues of over $400 billion. In the United Kingdom it owns ASDA. Archie Norman, who is credited with turning around the fortunes of ASDA prior to its sale to Walmart in 1999, is now the chairman of the British commercial broadcaster ITV.
The online movie market is still nascent but is gaining momentum in the United States. With major manufacturers on board, backed by the resources of a retailer like Walmart, Vudu gains scale that could make it a significant player in the digital media distribution business.