SeeSaw is a new online video service that aims to become a one-stop shop for television programmes from leading broadcasters. It has been raised from the ashes of the Kangaroo joint venture between British broadcasters the BBC, ITV and Channel 4 which was blocked by the Competition Commission. The service will still feature programming from most of the same broadcasters but is now being run by Arqiva, the company that transmits their television signals.
Arqiva paid around £8 million for the assets of Kangaroo, including the SeeSaw brand and has since been working with ioko who developed the technical platform and a new interface for the service.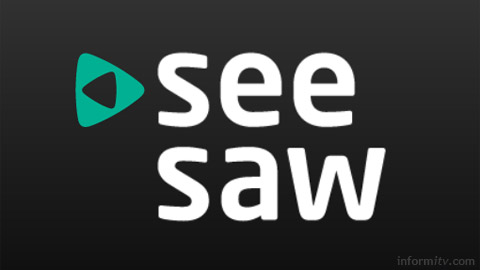 SeeSaw is launching with around 3,000 hours of programming, including recent shows from Channel 4 and Five, which are already available on their own sites and on YouTube, and some back catalogue material from BBC Worldwide and some independent production companies. As yet no deal has been done with ITV which is still keeping its options open. SeeSaw says it is in talks with studios in the States, although much could depend on whether Hulu launches in Europe.
The launch of SeeSaw has been brought forward, recognising that it has a window of opportunity to establish itself. Programmes will be free to view, supported by advertising, although directly paid for programmes are planned to follow.
The SeeSaw service will target the millions of viewers who are watching television programmes online. An estimated 4 million users a week access the BBC iPlayer on the web, which is heavily promoted on television.
SeeSaw will initially be available on the web, using Adobe Flash, but given developments in connected devices and displays a version for televisions seems a logical possibility.
The broadcasters are meanwhile pinning their hopes on project Canvas, a proposed joint venture between the BBC, ITV, Channel 4 and Five, together with BT, TalkTalk and possibly other partners. That aims to establish a new platform combining broadcast and broadband services.
While broadcasters will want to promote their own services and retain associated advertising revenues, SeeSaw could conceivably also be a branded portal within the same platform. With pay-television operators also vying to offer their own video-on-demand services, viewers will either be spoilt for choice or completely confused by the number of different ways in which they could catch up with programmes they have missed.
Arqiva could end up well positioned as a neutral platform provider, in a similar space to that which it occupies in terrestrial transmission, where it already has long-term contracts with all the main broadcasters.
While broadcasters continue to pursue their own strategies, SeeSaw faces a bumpy ride but could succeed despite them by virtue of a clear proposition and a clean user interface.