SeeSaw, the online video venture from Arqiva, has announced its first distribution deal, with BBC Worldwide. Built on the project Kangaroo platform, acquired from the joint venture between the BBC, ITV and Channel 4 that was blocked by the Competition Commission, SeeSaw still has some way to go to reach a credible launch proposition but has a strong team on board and a positive outlook.
SeeSaw says the deal covers a range of programming across drama, comedy, lifestyle, entertainment and factual genres from the BBC archive. It cites the period drama Cranford, comedy sketch show That Mitchell & Webb Look, and classic episodes of Doctor Who as examples.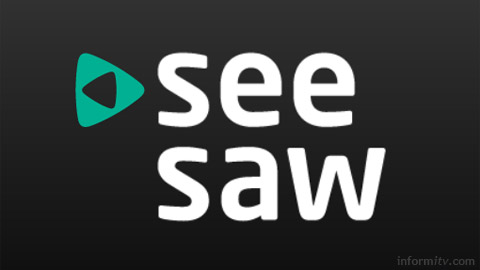 "Today's announcement is a significant milestone for SeeSaw, demonstrating our commitment to deliver a rich and varied range of British programming," announced SeeSaw chief executive, Pierre-Jean Sebert. "By offering an enhanced viewing experience and great content, SeeSaw will become the ideal destination for consumers to indulge their passion for TV."
As one of the founding partners of Kangaroo, it is no real surprise that the commercial division of the BBC should do a deal with Arqiva. What is not clear is the scale and scope of the deal, which is unlikely to be exclusive and may not be that extensive. Although BBC Worldwide has licensed programming to a number of platforms in the past, it only has the rights to a subset of BBC programming, so this is far from opening up the entire BBC archive.
It is also not clear where this leaves UKTV, the joint venture between BBC Worldwide and Virgin Media which was originally founded to exploit the BBC library. The original UK Gold television channel was started as a joint venture between the BBC and Thames Television back in 1992. Now a joint venture with Virgin Media, which has been looking to sell its stake, it has since spawned a number of spin-off channels but has so far failed to establish a significant online proposition.
That is the opportunity that Arqiva, which is primarily a transmission company, hopes to exploit. In order to become a destination in its own right, SeeSaw will still need to do distribution deals with ITV and Channel 4, the other founding partners of the Kangaroo project. It will be competing for attention with a number of other online video players in an increasingly crowded playground.
The BBC is still waiting to see if it will be able to proceed with Canvas, its proposed joint venture platform with BT, ITV, subsequently joined by channel Five. It seems increasingly unlikely that this will be able to proceed unopposed.
Hulu has meanwhile been looking to extend into Europe. MSN is attempting to expand into this space. YouTube is looking for long-form programming and recently announced a significant deal with Channel 4.
The real question is how much demand there is for library programmes, beyond particular cult classics. So far, individual episodes of some of the most popular Channel 4 programmes on YouTube are producing at best a few thousand views a week, while some lifestyle programmes have only been watched a few hundred times.
Experience suggests that simply listing catalogue titles and episode numbers only really serves those that are already aware of a programme. Programmes need to be promoted, marketed and merchandised like any other product.
Broadcasters play a significant role in promoting their scheduled programmes, as does general media interest. Clips from The X Factor are watched hundreds of thousands of times, in some cases receiving millions of views. A recent controversial edition of the political panel programme Question Time proved a surprising hit for the BBC iPlayer, with over 800,000 online views.
Commercial success demands significant scale and SeeSaw will have to secure a critical mass of programming, ideally exclusively, in order to attract a substantial audience. The real online opportunity may be to create a platform for global distribution of British television programming, but for rights reasons that remains a challenge.
John Keeling, the former chief operating officer of UKTV who was appointed as platform controller for SeeSaw, remains optimistic. "Confirming great content from BBC Worldwide is just the beginning," he said. "With unrivalled depth in comedy, drama, factual and lifestyle programming, SeeSaw will change the way Britain chooses to watch great television. Watch this space."