Boxee is an open source social media centre application from a startup company of the same name that has been attracting attention. It brings together locally stored and online media in a single application with an intuitive user interface. After closed testing period, it has opened up registrations and now claims to have 200,000 active users.
Boxee plays locally stored or network accessible media in a wide range of file formats and uses plug-ins to support online services such as YouTube, ABC, CBS, Hulu, the BBC iPlayer, Flickr and Last.fm. Media protected by digital rights management is not supported.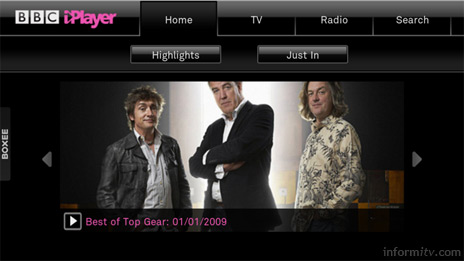 As a social application, it can also relay details of the media behaviour of the user through networking services such as Twitter and Tumblr.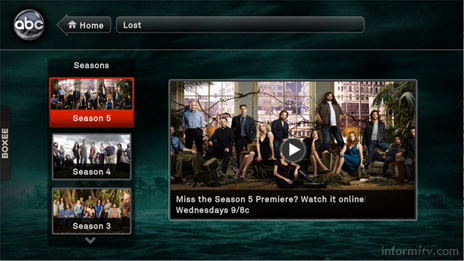 Boxee is available as a downloadable application for Linux and Apple Mac, including hacked versions of the Apple TV box. A Microsoft Windows compatible version is in development.
It is based on the open source XBMC media centre code base, created for the original Xbox, with custom proprietary additions for social networking.
Currently still one for early adopters and technology enthusiasts, Boxee is aiming to become the Firefox of social media. The company has also been approached by consumer electronics companies interested in incorporating it in their products.
The business model is unclear. It could include licensing technology, but much of it is open source and some elements may be subject to patents. The legal status of some applications, such as streaming from the web sites of major media companies, is also uncertain.
Boxee is a start-up company headed by 33 year-old Avner Ronen with a dozen employees. It has raised $4 million in first round venture capital funding from Spark Capital and Union Square Ventures, both of which are also invested in Twitter and Tumblr.
As is often the case, a small company has embraced its community of users and succeeded where major corporations and big media organisations have so far failed, bringing together media experiences from a variety of sources through a single unified interface.