Rob Spence is a filmmaker based in Toronto who lost an eye as a child while playing with his grandfather's shotgun. Three years ago he had a prosthetic eye fitted. He has now decided to equip his artificial eye with a wireless video camera. His team is currently creating a prototype with a miniature sensor that is a matter of millimetres in size.
Rob is currently working on a documentary with the working title Eye 4 an Eye about human interaction with video and the use of video surveillance.
The project will document his plan to replace the eye he lost with a battery operated, wireless video camera. It is not intended to help his vision, but he hopes to be able to use it to record material, in the same way that one might use a mobile phone camera.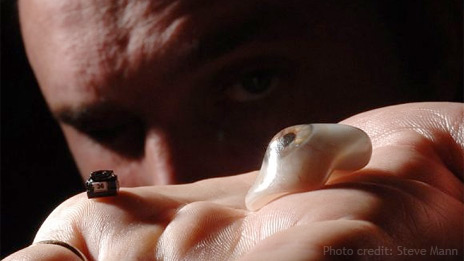 He is working with Steve Mann, a engineering professor at the University of Toronto and a pioneer of wearable computer and recording devices, who was himself the subject of a documentary, Cyberman.
It seems that Rob is not alone in being inspired by the bionic Mann.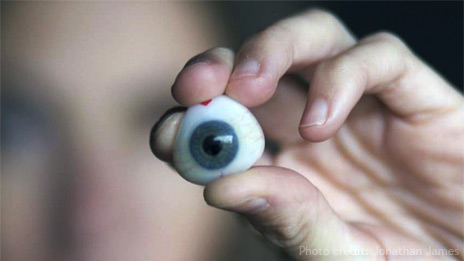 Tanya Vlach is an artist based in San Francisco. After losing an eye in a car accident three years ago, she was fitted with a prosthetic eye. A few months ago she posted a call on her web site for engineers to create an eye-cam to turn her artificial eye into a digital video camera.
After hearing about the planned documentary, she has been in touch with Rob and Steve and they say they will possibly work together.
Rob Spence will be one of the speakers at the Digital News Affairs conference in Belgium in March, when he will be talking about work on his prototype eye camera.
www.robspence.tv
www.eyeborgblog.com
www.eyetanya.com
www.dna2009.com