Arguing that "television isn't just about TV any more," interactive television company ICTV has been renamed ActiveVideo Networks, reflecting its emphasis on becoming a service provider rather than a technology vendor. Based on standard web technologies, ActiveVideo combines online media with high-quality video, delivered as a standard video stream, accessible through a remote control to provide interactivity across most digital set-top boxes.
Services are delivered as MPEG streams in a similar way to video-on-demand, allowing operators to enhance their existing offerings with web-based applications, with the ease of authoring and customisation that allows.
The technology was previously promoted as HeadendWare, a rather technical term, but the company is now emphasising its ActiveVideo brand, which seems like a smart move.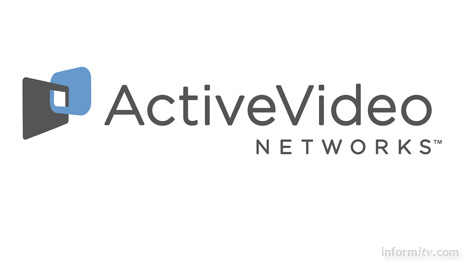 Analysis of data collected so far this year from a second tier operator in the United States this year shows that 63% of enabled households accessed content delivered via the ActiveVideo Distribution Network. On average users spent over a quarter of an hour each session, with a total of nearly three hours a month.
Stephen Reeder, the managing director of the ActiveVideo Networks International division based in London, told informitv that this compared favourably with usage of other leading online brands, like Google, eBay or YouTube.
It also compares favourably with traditional television. In prime time on a Saturday night between 6pm and 7pm in April, more than 6% of available households engaged with ActiveVideo programming. Nearly 10% of enabled households used the service over the week, based on data collected from set-top boxes.
ActiveVideo Networks is exhibiting under its new name at the Cable Show in New Orleans, demonstrating over 20 channels and applications enabled by the ActiveVideo Distribution Network.
The company, based in Silicon Valley, is backed by strategic investors including Liberty Media, Motorola, OpenTV and Lauder Partners.