The company that is developing Livestation, the broadband broadcast platform, has received second-round funding of £8 million. The investment comes from existing investors Spark Ventures, Acacia Capital Partners and the management team. Skinkers, based in London, will use the funding to continue the development of their Livestation and Live Notification Platform products.
Livestation is a software platform designed to distribute high quality live television and radio to mass audiences over broadband networks at dramatically reduced cost. It is based on peer network technology developed by Skinkers and Microsoft Research, which retains a minority stake in the company.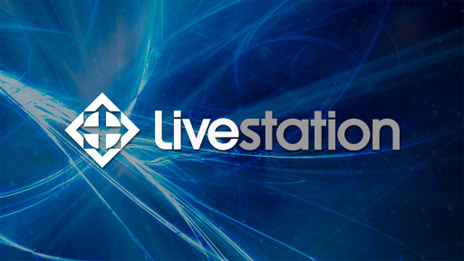 The Livestation proposition has been developed with the assistance of informitv which has been working with Skinkers on a retained consultancy basis over the last six months. The Livestation platform is currently in trial with a number of leading international broadcasters.
Skinkers provides alerting software for a number of major media companies, including the BBC and CNN, as well as consumer brands such as UPS and American Airlines.
The latest round of investment comes from Acacia Capital Partners, an independent management company of experienced venture capitalists. "We are delighted to be part of the Skinkers story," their general partner Hitesh Mehta said in a statement. "We believe their innovative approach to the delivery of priority information gives them a unique position in the market. This financing will enable the experienced management team at Skinkers to exploit the market potential for the technology and build a world-class business."
Acacia joined Spark Ventures, formerly known as New Media Spark, which originally invested in Skinkers. Executive director Jay Patel added: "Acacia will add significant experience to the Skinkers team and we hope the funds will accelerate the process of establishing the products as a critical component of enterprise communications as well as enabling Livestation to maintain its momentum."
Skinkers was also advised by GP Bullhound, which worked with the company in its seed round in 2003. "We believe their strong and personal relationships with the leading venture capital funds across Europe and the USA is unparalleled," said Matteo Berlucchi, the chief executive of Skinkers. "Raising finance is never a simple affair and GP Bullhound has helped us navigate through this process with minimum fuss, enabling us to raise finance quickly and efficiently."
www.acaciacp.com
www.newmediaspark.com
www.gpbullhound.com
www.skinkers.com
www.livestation.com