Babelgum, the broadband video network that is challenging Joost, has appointed a former Vodafone executive as its new chief executive. Valerio Zingarelli was formerly global director of networks and service platforms at Vodafone. Co-founder Erik Lumer will step down to focus on strategic product development as Babelgum prepares for launch.
"We are now moving to phase two in the development of Babelgum," said chairman and co-founder Silvio Scaglia. "The core technology has been proven and whilst our focus right now is on bringing together compelling content, we will soon turn to user acquisition and advertising. Valerio's appointment is a reflection of that changing focus".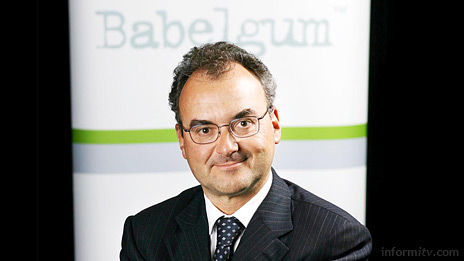 Valerio Zingarelli was previously on the board of Fastweb, which Silvio Scaglia co-founded. It became the second largest fixed-line telecommunications company in Italy and was recently acquired by Swisscom.
"I have known Valerio since 1995 when, as chief technology officer of Omnitel, he built what is still considered by many to be the best mobile network in Europe," said Silvio Scaglia. "He was instrumental in developing an organisation that grew from nothing to a staff of 1,000 serving millions of customers. His knowledge and first hand experience in managing the technical and operational demands of rapid and sustained growth are exactly what we now require at Babelgum." Omnitel was subsequently acquired by Vodafone.
"I can't think of a more exciting sector to be involved in at the moment," said Valerio Zingarelli. "Babelgum is right at the heart of a revolution in television, building a truly personal global media capable of delivering a huge amount of professional television quality content to millions of users around the world."
Babelgum is based in Dublin, with offices in London, France, Italy and soon opening in the United States.
Just like Joost, Babelgum employs a peer-to-peer platform to provide secure delivery of full-screen video-on-demand services to personal computers. The service is currently in a public testing phase, and aims to launch commercial in the first half of 2008.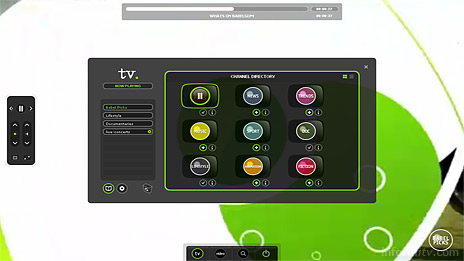 Silvio Scaglia took the opportunity to outline the priorities for the company over the next year.
The first objective is to build a library of professionally produced programming through direct acquisition and automatic upload by independent content owners.
Babelgum will then begin a marketing campaign aimed at launching intially to English-speaking viewers around the world.
Only when the programming and the audience are in place will Babelgum address the advertising market to build the revenue stream.
Babelgum has been rather overshadowed by Joost, the broadband video platform created by the founders of the internet telephone service Skype. Joost recently hired former Cisco executive Mike Volpi as its chief executive.
In appointing Valerio Zingarelli, Babelgum is further strengthening its management team, which has extensive experience in telecommunications.
Silvio Scaglia made a personal fortune from Fastweb, the Italian broadband service provider which was one of the pioneers of internet protocol television. He is now betting on backing broadband video services delivered over the top of the networks of other operators.