Ministry of Sound, the dance music brand that grew out of a London nightclub, has signed a syndication deal with Joost, the new online video platform from the creators of Skype. Joost will offer two Ministry of Sound TV channels, dedicated to dance music and programming from around the world. It provides an excellent example of brand extension into broadband video.
The Ministry of Sound brand now includes the most successful independent record company in Europe, with a prolific range of dance hits and compilation albums. With an annual turnover of over £50 million, the company also has a string of nightclubs around the world running over 2,000 events a year and already has its own online radio, television and music download operation.
Lohan Presencer, the managing director of the group, said that "Ministry of Sound has a unique opportunity to take the lead and position itself as the market leader in this exciting new sector, carving out our role as a niche IPTV content provider."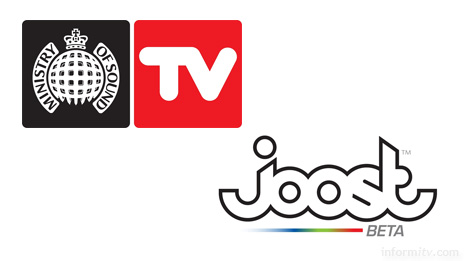 "We've been looking to enter the television space for years and this is the perfect way to do it," Assia Grazioli-Venier, the head of Ministry of Sound TV, told informitv, which has been informally advising the company. "We're looking to pave the way for other brands, showing that they can enter this space."
"The Joost platform is an ideal way for content owners to showcase their product and reach new audiences," added Yvette Alberdingkthijm, responsible for content strategy and acquisition at Joost. "We're delighted to be partnered with such a unique and vibrant company. Working with a multi-media entertainment youth brand like Ministry of Sound is exciting and holds endless possibilities."
Currently in closed beta testing with a limited range of channels, Joost has yet to launch to the public. The platform provides full-screen video over broadband using a peer-to-peer assisted streaming system that offers rights holders a degree of protection for their programming.
Joost has already done a deal with Viacom, which owns MTV, the global music television brand. Viacom is in the process of suing video sharing site YouTube, now owned by Google, for a billion dollars for copyright infringement.
The Viacom deal was significant, but it may be brands such as Ministry of Sound, which do not currently have a mainstream television presence, that have more to gain. Joost will also benefit from promotion to clubbers through the Ministry of Sound web site and inserts in the compact discs that they distribute.
The Ministry of Sound agreement with Joost is non-exclusive. They aim to develop their an in-house production operation and become a global provider of dance video programming.