Verizon FiOS TV is introducing a multi-room digital video recorder that allows customers to watch recorded programmes in different rooms. It comes with an application that also enables photos and music files on a personal computer to be accessed through a television and home entertainment system.
The Home Media DVR is a digital video recorder that enables up to three simultaneous viewings of recorded programmes in different rooms.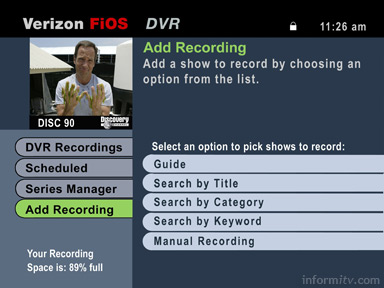 The main set-top box functions as the media hub, which records and streams the video, while separate standard-definition set-top boxes act as remote terminals. Both types of box are manufactured by Motorola.
The Media Manager software developed by Verizon also automatically detects photos and music files stored on a connected personal computer and allows them to be presented on the media hub TV.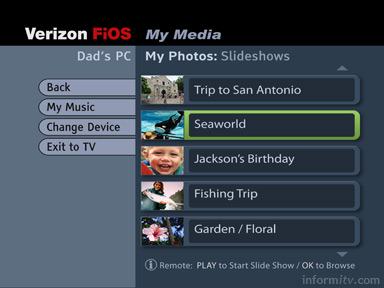 The interface may not win any awards, particularly in comparison to products like TiVo which are generally highly regarded by their users, but it demonstrates how operators need to thing outside the conventional set-top box.
"Home Media DVR, with its combination of services, is one of the most powerful and convenient DVRs available," said Marilyn O'Connell, responsible for video solutions at Verizon. "It breaks through technology barriers and living room walls to let customers enjoy TV on their own terms throughout the home."
"We've deployed the best platform in the industry, from the core of our fiber-to-the-premises network right through the home to every device on the network. Now we're adding cool new features that capitalize on the speed and interactivity that the FiOS platform makes possible," she continued. "Innovations like the Home Media DVR on the FiOS platform enable Verizon to deliver on the promise of digital media and convergence."
Home Media DVR is $19.95 per month and customers also need a $3.95-per-month standard-definition set-top box for each television that will receive recorded video from the media hub.
Future releases of Home Media DVR will increase the number of set-top boxes that can simultaneously access recorded programs, provide playback of protected content, and permit playback of home videos stored on the PC.
The FiOS TV fibre-optic broadband video service is currently only available in parts of parts California, Florida, Maryland, Massachusetts, New York, Virginia and Texas.