Satellite operator SES Astra is now promoting itself as a platform provider, offering European broadcasters a package of services for free and pay-television channels and interactive services, including playout, encryption, smart card distribution and customer relationship management.
The Astra satellite system delivers services to over 100 million direct-to-home and cable households in Europe, including those for pay-television operators such as BSkyB. Astra is now also promoting itself as a pay-television platform provider.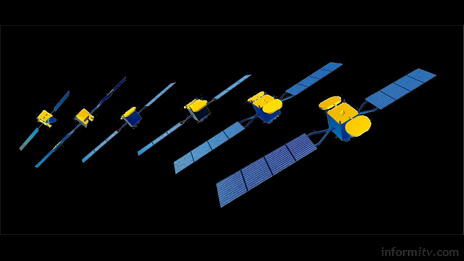 "By building up a new service package, we consistently follow our strategy to improve our portfolio as a technical service provider for TV channels and focus their activities on digitization," said Ferdinand Kayser, the president and chief executive of the satellite operator. "The infrastructure that we offer is completely open for everybody, neutral and non-discriminatory. What we are doing will help all interested Free- and Pay-TV channels to enter the digital age, enabling the distribution of new programmes and programme packages and therefore fostering competition."
Encrypted services will be available to suitable receivers, provided they support the open Common Interface standard for smart cards.
Astra has also signed another agreement to subcontract satellite capacity to GlobeCast, a subsidiary of France Telecom. It follows a previous deal last year. The additional capacity at 28.2 degrees East will be used by GlobeCast to serve the UK and will support the development of new services such as high-definition television.
"The UK is one of the most important satellite television markets in the world and thanks to our customers' continued growth in this sector we have had to secure additional capacity," said Juliet Bayliss, GlobeCast UK's Director for Broadcast Services.
Meanwhile, commercial television network ITV has apparently delayed the launch of a joint venture free satellite service with the BBC in order to concentrate on the Freeview digital terrestrial television platform. The commercial channel said last September that the service would be operational by June 2006 but it is unlikely to be launched until the end of the year at the earliest.
BSkyB currently offers a service it calls "Freesat from Sky" which offers access to around 120 channels, including the main terrestrial networks, together with interactive services, for a one off payment of £150.