HomeChoice, the London broadband television service provided by Video Networks Limited, is reported to be up for sale, with initial bids lodged by potential buyers, which could include BSkyB.
Video Networks initially appointed Credit Suisse First Boston to assist with finding further finance. There is now renewed speculation that the company, which has just 34,000 customers in the London area, could be for sale for around £200 million. That would value it at well over £5,000 per subscriber.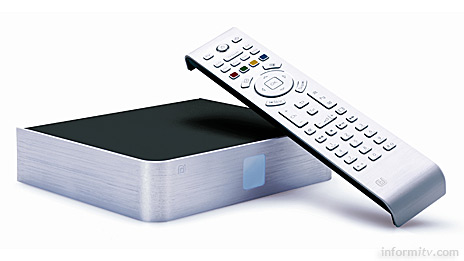 The HomeChoice service has an addressable market of 2.4 million homes in the capital, but following a re-launch and an extensive marketing campaign it has reached only a fraction of its potential customers.
The company has been planning a national roll-out to extend its services to telephone exchanges across the country, which would enable it to reach up to 10 million homes.
Founded in 1992, Video Networks is a pioneer in internet protocol television in the UK, delivering video services over broadband phone lines and has invested many millions of pounds in the technology.
The privately owned-company is now led by Roger Lynch, previously chief executive of Chello and a former investment banker. Microsoft millionaire Chris Larson is the major shareholder.
The company could face considerable competition from BSkyB, which is acquiring broadband service provider Easynet for £211 million, to enable the satellite television operator to offer a triple-play of video, voice and data services.
BT is also planning to launch a broadband video service that will combine video-on-demand with digital terrestrial television.