Yahoo! and the Seven Network will combine their online, mobile and IPTV businesses in Australia and New Zealand in a new equally-owned joint venture.
Yahoo! and Seven will form a new holding company in an equal partnership, combining the online assets of Yahoo! with the media and entertainment content and marketing capabilities of the Seven Network.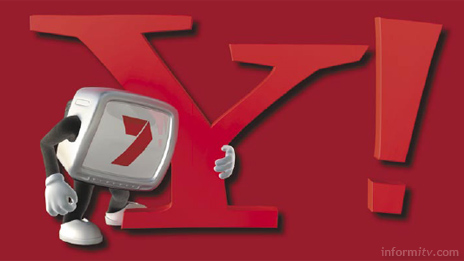 The Seven Network is the largest television company Australia – best known in the UK as the producer of Home and Away – and the second largest magazine company in the form of Pacific Magazines, which publishes titles including Marie Claire, Better Homes and Gardens and Men's Health.
"We are building on our strengths to create a broad media company focused on the delivery of relevant content to all Australians across a number of delivery platforms," said Kerry Stokes, chairman of Seven Network.
Yahoo! Australia and New Zealand and Seven will combine their online teams to launch a new online presence in late January, coinciding with coverage of the Australian Open tennis tournament and the Winter Olympic Games.
New consumer offerings will ultimately be available across online, mobile and
broadband television in areas such as news, sports, entertainment, television, games, music, and travel.
Seven will contribute its broadcast and magazine digital content assets as well as promotion through the Seven Network and Pacific Magazines.
Terry Semel, the chairman and chief executive of Yahoo! said the companies have very complementary businesses and brands. "This is the best combination to benefit from increased broadband penetration, rich media consumption, and the growing cross-media advertising spend. Together, I believe we can deliver the most engaging and innovative rich media experience for Australian audiences and advertisers."
Addressing television executives at a Royal Television Society convention earlier this year, Terry Semel said that Yahoo! aimed to become a major distribution platform rather than a production company. "Think of us as a global network," he said.
Yahoo will become the key platform for the development of Seven beyond broadcast television and magazine publishing, as it builds its digital media division.
Yahoo! is the second major online portal in Australia, used by over 4.75 million Australians a month.
The rival Nine Network formed an alliance with Microsoft back in 1997, creating ninemsn, the most popular web site in Australia.