An Australian team has launched what it claims to be the world's first interactive comedy drama series, available on television, mobile and broadband platforms.
Forget the Rules follows the three-way friendship of Lisa, Pepe and Pony, living in a shared household in Melbourne.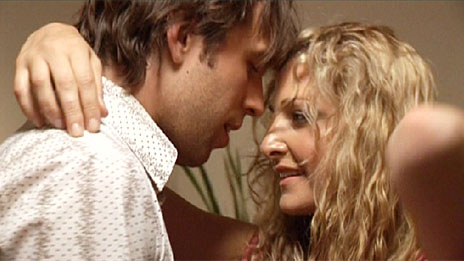 The show screens three times a week in three-minute micro-dramas on the Australian music network Channel V, on 3 mobile phones, and is available over broadband on the web.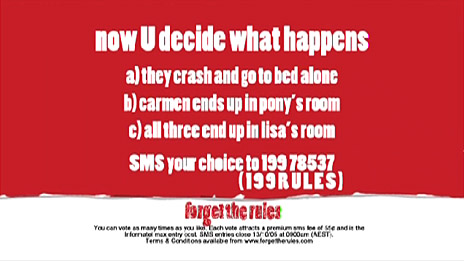 Each week ends with a dilemma, inviting the audience to vote on what happens next. The production team then write, shoot and edit the follow-up over the weekend. The show is designed to run as a continuing serial, and has a commitment for at least a 52-week run. The programme format is available for international distribution.
The creators Jim Shomos and Paul Baiguerra met at the Digital Media Conference run by Film Victoria in the summer of 2004. By the first coffee break, they had the basic outline for Forget the Rules. They took the project to X|Media|Lab, a cross-platform digital media workshop, where they developed the idea with the help of international mentors.
Following the lab, they won support from the Film Victoria Digital Media Fund and then secured private investment and exclusive partnership deals with 3 mobile and Channel V.
The show first aired in October, and the team returned to X|Media|Lab to present their programme to other groups aiming to develop their own projects.
Forget the rules is a testament to the cross-media development process pioneered by Brendan Harkin, who founded the X|Media|Lab.
At the three-day workshop in Melbourne, which followed a similar event in Singapore, ten projects met with mentors from the United States and the United Kingdom, including informitv.
The programme is intended to offer project teams exposure to world-class experts to help refine their propositions before taking them into development.