Pace Micro Technology, the UK based set-top box company, has announced a 37% rise in underlying profits as it extends into new markets.
In the last year the company shipped 3.4 million set-top boxes, compared to 2.2 million the preceding year. Shipments in the UK remained constant at around a million boxes, representing 40% of total revenues.
The company recorded a pre-tax profit for the year to June of £8.1 million on a turnover of £253.3 million, up from £5.9 million on a turnover of £239.9 million the previous year.
Chairman Sir Michael Bett told city analysts that the board anticipates that revenues as currently forecast will be ahead of expectations, albeit at a slightly lower margin. While first half results are expected to be below break-even, second half revenues for the next year are expected to be significantly ahead.
"Pace is now in a much improved position and the board is enthusiastic about the company's current and future opportunities and is confident in the ability of Pace's employees to deliver upon them," he said.
In January of this year, Pace agreed to paid a £450,000 fine to the Financial Services Authority in connection for breaches of market rules which occurred in 2002.
The company has been investing in the US market and in higher value products, such as personal video recorders and devices for high-definition television.
Pace announced a major deal with Comcast in May, worth between $375 million and $550 million over three years.
In Australia, Pace supplied the personal video recorder for the Foxtel IQ service, and they are working on a similar product for Sky New Zealand. Pace supplied 350,000 units in the Asia Pacific region.
Pace supplied 1.9 million boxes in Europe, up from 0.7 million the previous year, largely as a result of being the lead supplier in digital upgrades for Sky Italia. The company also saw new orders for a personal video recorder and the first high-definition set-top box for Premiere in Germany, and was recently chosen by Viasat in Scandanavia to provider a PVR. Pace was also selected as a supplier of set-top boxes for the UPC digital rollout in The Netherlands.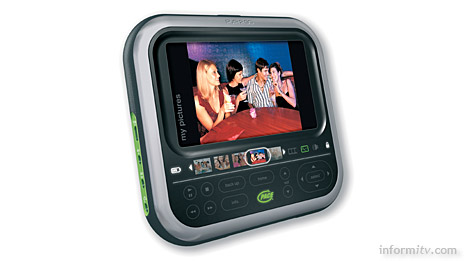 Pace has also developed a concept device, the PVR2GO, a mobile personal video recorder designed for pay television operators.
Looking ahead, the company says it is investing in multiroom and home networking technologies, distributing television around the home to multiple televisions. The focus for the next year will also be on new advanced coding standards, the growth of next generation mobile and high-definition personal video recorders, as well as alternative delivery platforms such as internet protocol television or IPTV.