Emuse has signed an exclusive long-term strategic agreement with ITV, the main commercial television network in the UK, to cover the development of all synchronised interactive TV applications on their channels.
Emuse Technologies will now be the sole provider of all synchronised interactive television applications for ITV across satellite, cable and terrestrial television.
"ITV's major interactive focus is in entertainment." said Jane Marshall, controller of interactive at ITV. "We know that our viewers like play-along formats and quizzes and with this deal emuse have enabled ITV to commercially exploit this opportunity. We're very excited about rolling out many more interactive entertainment formats."
Emuse said the deal will enable ITV to roll out a greater number and wider variety of interactive TV applications to viewers across all digital TV platforms, in a cost-effective way.
ITV also has an in-house developed solution, known as Geoff, currently supported by Two Way TV, which will be retained for persistent applications.
The Emuse Modelstream solution has previously been used to provide interactive applications for programmes such as the Great British… series, which was the first time ITV used synchronous interactivity within a live show.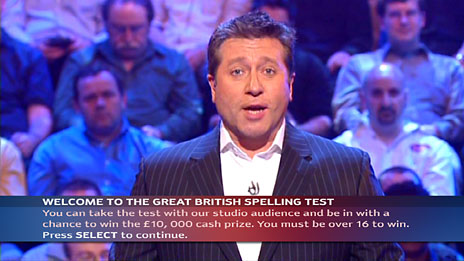 "We are delighted with this latest strategic development in our relationship with ITV" said Patrick Rainsford, the chief executive of Emuse Technologies. "The desire on the part of ITV to increase the proliferation of interactivity in the marketplace clearly demonstrates that the industry is maturing."
The deal is understood to involve early stage input into interactive projects from Emuse, and some form of revenue share. Patrick Rainsford, the serial entrepreneur founder of Emuse said: "In order to continue to remain at the forefront of this development, and capitalise on previous success the two companies have engaged in this exciting new commercial partnership which includes all aspects of the process from the creative to the financials."
Based in Dublin, Emuse Technologies was founded in 1998 and now employs 70 people, with offices in Dublin, London, Tokyo and Los Angeles.