Siemens and Vodafone are providing the first public demonstration of a concept device for a mobile interactive television receiver using the European DVB-H standard.
Together with standard mobile phone, the concept device features a DVB-H receiver, stereo sound and a large VGA touch screen designed to bring pleasure to the palm wherever you are.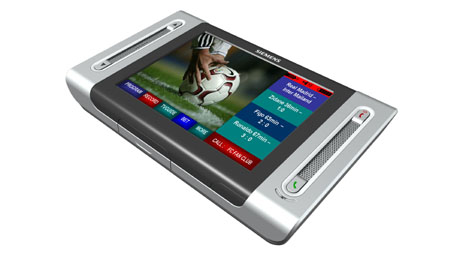 In addition to television programmes, the device is intended to provide access to information and transactional services using the cellular network as a return path.
Currently limited to demonstration channels in the exhibition hall at the CeBIT show in Hannover, it is unclear whether this proof of concept will ever make it to market, given the lacklustre performance of the Seimens mobile handset division.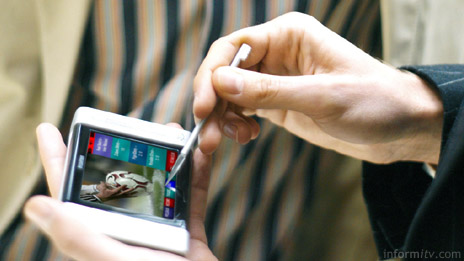 Vodafone says that it will be at least two years before a service would be available, and is currently examining the service and business model.