Australian subscription television provider Foxtel is due to launch its Foxtel iQ personal digital video recorder using OpenTV software.
The OpenTV PVR 1.0 software provides the usual record and replay functions, although interactive television services such as Sky News Active, Sports Active, Gamesworld, or other enhanced features are not currently recordable.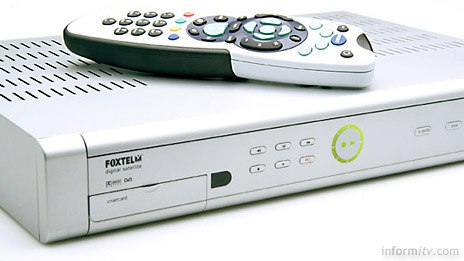 The hard disk will store around 60 hours of video. In many other respects the device and user interface is similar to the latest Sky+ PVR, and the well-designed remote control is identical.
The launch comes a year after Foxtel commenced its digital cable and satellite service.
"FOXTEL iQ will change the way in which Australians watch TV," said Patrick Delany, Foxtel's executive director of content, product development and delivery. "Being able to pause and rewind live television will give Australian viewers all of the features that Australians know and love from DVD players."
The launch is being treated as something of a special occasion, with preview nights in department stores offering the chance to "sip champagne with Foxtel personalities, and receive your own personal demo".
The Foxtel iQ service will be available for a one-off fee of AU$395, which is around £160, with the box remaining the property of the service provider, plus an additional AU$5.95 on all but the top tier of programme services.