MSN TV and CinemaNow will offer streaming content direct to an ordinary television set using the MSN TV 2 internet and media player.
MSN TV, which provides interactive services for television and is part of the Microsoft MSN division, will team up with CinemaNow to optimise its internet-delivered digital movie and television content for television viewing.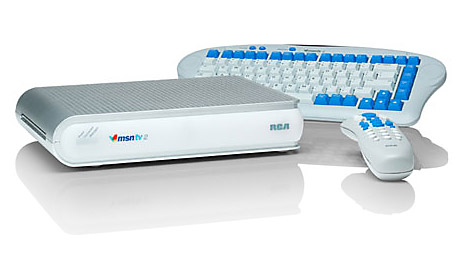 The new functionality is expected to be made available to MSN TV 2 subscribers in spring 2005 as part of a free automatic upgrade which will include support for Microsoft Windows Media 10 Digital Rights Management.
"We know people prefer to watch movies and videos in the comfort of their living rooms rather than being tied to their computer screens," said Sam Klepper, general manager of MSN TV at Microsoft.
CinemaNow provides authorized downloading and streaming of feature films via the internet with content partners including major distributors such as 20th Century Fox, Disney, MGM, Miramax, Sony and Warner Bros.
"We're delighted to make our library of more than 2,000 movies available to MSN TV subscribers," said Curt Marvis, chief executive of CinemaNow. "With so few digital media receivers capable of replaying Windows Media DRM-protected video content, working with MSN TV is a natural and logical fit."