Advanced Digital Broadcast has announced that it has now shipped half a million interactive set-top boxes into the Italian market.
The receivers are compliant with the Italian DGTVi standards, including support for MHP, and retail under various brands.
Since the launch of the digital terrestrial television service in Italy last December, ADB has launched two MHP compatible set-top boxes using middleware from Osmosys. With its Headquarters in Geneva, ADB's products are designed in Poland.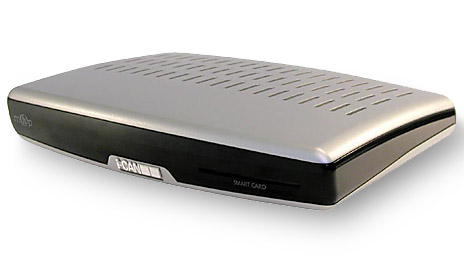 Their latest product, the i-CAN 2000T, is low-cost receiver compatible with DVB-MHP 1.0 and has 40MB RAM and 8MB Flash memory.
"We began manufacturing in mass volume last November, ahead of the effective launch of the broadcasting services", said Philippe Lambinet, chief operating officer at ADB. "In less than one year, ADB and its distribution partners have achieved a major market share thanks to an early and firm commitment for a successful launch of digital terrestrial television in Italy."