The BBC is proposing to extend the availability of programmes on the BBC iPlayer online video service. It wants to be able to offer any title to which it has rights, including the availability of full series boxsets for any returning series. The corporation is consulting with industry stakeholders as part of a public interest test. Any final proposals will require approval from the communications regulator Ofcom.

The BBC iPlayer was originally conceived as a 'catchup' service, making programmes available online for a limited period after broadcast. It has steadily evolved into a broader offering, including 'box sets' of entire series, in competition with commercial services like Netflix.
The BBC last extended the scope of the BBC iPlayer in 2019, when it proposed to publish more of its returning series as 'box sets', and make most titles available for a year and programmes for children for up to five years. The result was that the number of hours of programming available on the BBC iPlayer increased from 5,300 in May 2019 to almost 15,000 in April 2022.
The corporation now argues that it should be free to offer any title on BBC iPlayer in line with its agreements with producers and underlying rights holders, subject to its existing terms of trade with Pact, the industry body that represents the interests of the independent production and distribution sector.
The BBC suggests that this will provide public value by attracting more viewers to the BBC iPlayer.
Adoption of the BBC iPlayer has steadily grown since it was first launched in 2007, following its earlier iMP or integrated media player, first seen in 2005, almost 18 years ago.
The BBC iPlayer delivered over 6 billion online stream requests in 2021. That sounds like an enormous number but should be viewed in the context of tens of billions of hours of television viewed across the country every year.
The BBC iPlayer still contributes only a small but increasing proportion of BBC viewing, which is generally declining, partly due to increased competition from other online video services.
The BBC iPlayer accounted for 16% of all BBC television viewing in 2021-2022, which equates to around 8.5 minutes a day across all individuals, or 9 minutes a day among those aged 16-34, or just over an hour a week.
To put that in perspective, BBC One was viewed for an average of over 40 minutes per day in 2020, across all individuals. That was down from 50 minutes a day 10 years previously.
Among those aged 25-34, viewing of BBC One was down to 14 minutes a day in 2020 from 31 minutes a day in 2010.
In 2021, the average individual watched 34 minutes of subscription video services a day, or 51 minutes a day for those aged 16-34, who also watched YouTube for almost an hour and a quarter a day, not to mention 55 minutes on TikTok.
The BBC might argue that it is responding to audience demand in putting more programmes on the BBC iPlayer. Yet it might seem that the actual demand is elsewhere.
More than two-thirds of households in the United Kingdom have access to an online video subscription service. Commercial channels are also significantly expanding their online video offerings.
The BBC is desperate to catch up, but despite prominent on-air promotion for 15 years, the BBC iPlayer still reaches less than half of all BBC viewers on average per week and only accounts for around a sixth of its viewing.
The key question is whether extending the offering of the BBC iPlayer will attract more viewers to view more, faster than they are turning to other online alternatives.
Details of the public interest test consultation, which runs for six weeks, are available from the BBC web site.
9 out of 10 people in the United Kingdom want to see continued support for broadcast television and radio services. 85% believe that the government should actively support the continued provision of these services and a similar proportion believe that the BBC should be doing so. Under current plans, terrestrial services are only certain to be continued until the early 2030s. Arqiva, the transmission services provider, has launched a campaign for the importance of digital terrestrial television and broadcast radio that it has branded Broadcast 2040+.

A nationally representative survey Ipsos on behalf of Arqiva asked participants to imagine a world without television through an aerial or broadcast radio services.
That is a scenario that became very real in August 2021, when a fire at the Bilsdale transmission mast operated by Arqiva resulted in a loss of signals for over half a million homes in the north of the country.
Many homes experienced loss or disruption to services for weeks if not months. A temporary mast was available from mid-October and plans are still proceeding for a new permanent mast.
A potential public relations disaster for Arqiva has turned into a case study for the continuation of its broadcast transmission services, at a time when many might assume they will be replaced by delivery over the internet.
Digital terrestrial television received through an aerial is the most popular means of accessing television channels in the United Kingdom. Branded Freeview, the platform provides access to 70 free-to-air standard channels, 15 HD channels and up to 30 radio services. With coverage of 98.5% of households in the United Kingdom, the service provides near universal access.
The television audience research organisation BARB estimates that over 60% of households in the United Kingdom have Freeview in their home, compared to 35% with satellite and 14% with cable. Furthermore, 40% of households, around 11.4 million homes, use Freeview on their main set with no access to satellite or cable services.
The radio audience research organisation RAJAR estimates that each week, radio services in the United Kingdom are listened to by 9 out of 10 people aged over 15.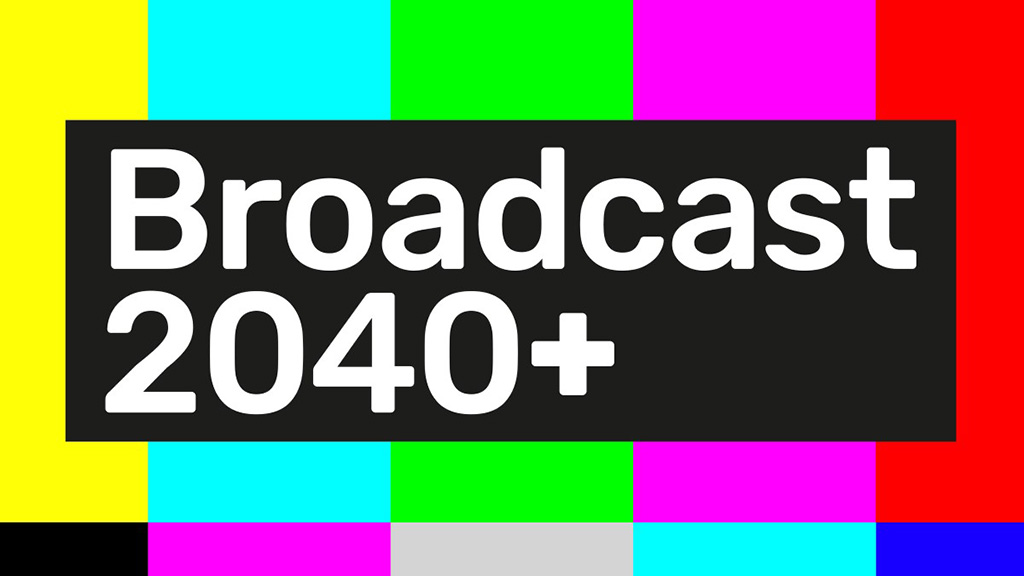 "Whether it's having the radio on over breakfast or watching the news during major global events, TV and radio binds us together as families and communities," said Shuja Khan, the chief executive of Arqiva. "That's why we're launching the Broadcast 2040+ campaign in coalition with other groups, to give a voice to viewers and listeners and encourage decision-makers to preserve these critical services for the long-term."
The Ipsos survey commissioned by Arqiva found that 56% of respondents had watched Freeview via an aerial in the past year and 43% choose to watch weekly, rising to 48% in rural regions. It found that in the past year 87% of people have listened to radio at home or in the car, compared to 42% who had listened online.
Audiences in rural areas are heavier users of broadcast services and rely on them more. They are also more highly valued by people who often do not have the means or choice to access alternatives, including the elderly and those living alone. Without these services, people suggest they would be angry, frustrated, upset, alone or isolated.
Most people view the continued provision of free-to-view broadcast services into the future as important if not essential, with 73% of adults saying this is true for broadcast television and 84% for radio. Among Freeview viewers, 86% considered that this was either important or essential.
The view of the importance of these services rises with age, to 65% for those aged over 55. The highest social grades are more to say these services are essential or very important, indicating that whilst they may not be the most regular viewers, they understand the importance of the continued provision of free-to-view television through an aerial.
90% of adults across Great Britain believe that these services should continue to be supported. While definite support increases with age, sitting at around three quarters of those 55+, nearly half of those aged 18-24 say they should definitely be supported
Of those affected by the Bilsdale incident, 95% suggested these services should continue to be supported, peaking at 97% amongst those who lost television services and 98% who lost radio.
Only 13% of those whose television services were affected and who turned to alternative services indicated they were likely to replace Freeview with these alternatives, with 77% indicating they would return to watching Freeview. 56% said they would continue with hybrid viewing, using both Freeview and alternatives.
While 47% of people across Great Britain said they would buy new equipment or services to access television if they lost broadcast services, only 20% of those affected in Bilsdale did.
While 20% of people in Great Britain suggested they would sign up to a new music streaming site in the absence of broadcast radio, only 9% in Bilsdale who were affected did.
The research concludes that broadcast services continue to deliver companionship, information, and entertainment to people across the United Kingdom. When deprived of these services, fewer turn to alternatives than might be expected. The report suggests that it is widely recognised that such services should continue to be available to all into the future.
The importance of Digital Terrestrial Television and Broadcast Radio presents the results of a nationally representative interview survey by Ipsos of over 2,000 adults across Great Britain and a further 1,000 in areas served by the Bilsdale transmitter. The results are published in a report and presentation available from the Arqiva web site.
19.6 million homes in the United Kingdom have access to an online video subscription service, an increase of almost half a million since the end of 2021. The greatest growth has come from Disney+ and Apple TV+, although Netflix and Amazon Prime Video lead the field and also saw subscriber gains.

68.5% of households in the United Kingdom now have access to one or more online video subscription services. 46.3% have two or more services, which is 13.2 million homes, up from 12.4 million at the end of 2021.
According to the BARB establishment survey for the first quarter of 2022, 17.29 million homes in the United Kingdom have access to Netflix, up 3% from 16.79 million the previous quarter. That suggests that Netflix is still growing its subscriber base there, gaining half million in the quarter, compared to a loss of 636,000 in the United States and Canada in the same period.
13.35 million homes in the United Kingdom have access to Amazon Prime Video, a gain of 6% or 780,000 in three months. The Amazon online video service comes as part of the Amazon Prime membership, which includes free delivery on many retail purchases. The number of subscribers has been steadily catching up with Netflix.
The gains for both Netflix and Amazon follow three quarters during which their subscriber growth appeared to plateau and comes despite increasing competition in the online video subscription market.
Quarterly reporting was interrupted during the pandemic, which corresponded with growth in the adoption of online video subscription services.
From the third quarter of 2020, BARB extended its definition of online video subscription service access to include households on a trial period or day-pass.
While Netflix and Amazon lead, other competing online video subscription services also saw gains.
Disney+ gained over a million subscribers in three months, with a quarterly increase of 19% from 5.49 million at the end of 2021 to 6.53 million at the end of the first quarter of 2022.
Apple TV+ saw a 27% quarterly increase in subscribers, albeit from a smaller based of 1.24 million, growing to 1.57 million.
Now TV, powered by Sky, had a 4% increase from 2.06 million to 2.13 million subscribers.
Paramount+ has now launched in the United Kingdom, adding to the number of competing online video subscription services.