Paramount+ is the new name for the forthcoming global streaming service from ViacomCBS. The CBS All Access service is to be rebranded Paramount+ in early 2021, with an initial international launch in Australia, Latin America and the Nordic region. The name builds on the legacy of one of the iconic Hollywood brands, displacing the CBS name and its associations with broadcasting.

Paramount+ is the latest service to adopt the plus suffix, like Disney+, Apple TV+, ESPN+, TiVo+ and Amazon Kids+. Whether Paramount, a name that goes back through over a century of movies, means much to younger viewers is another matter. It seems the recently merged media company believes that it is stronger than the established CBS brand, which is rooted in radio and television.
The company surveyed people in 12 countries worldwide and found that nine out of ten were aware of Paramount and had a positive view of the brand.
"Paramount is an iconic and storied brand beloved by consumers all over the world, and it is synonymous with quality, integrity and world-class storytelling," said Bob Bakish, the chief executive of ViacomCBS. "With Paramount+, we're excited to establish one global streaming brand in the broad-pay segment that will draw on the sheer breadth and depth of the ViacomCBS portfolio to offer an extraordinary collection of content for everyone to enjoy."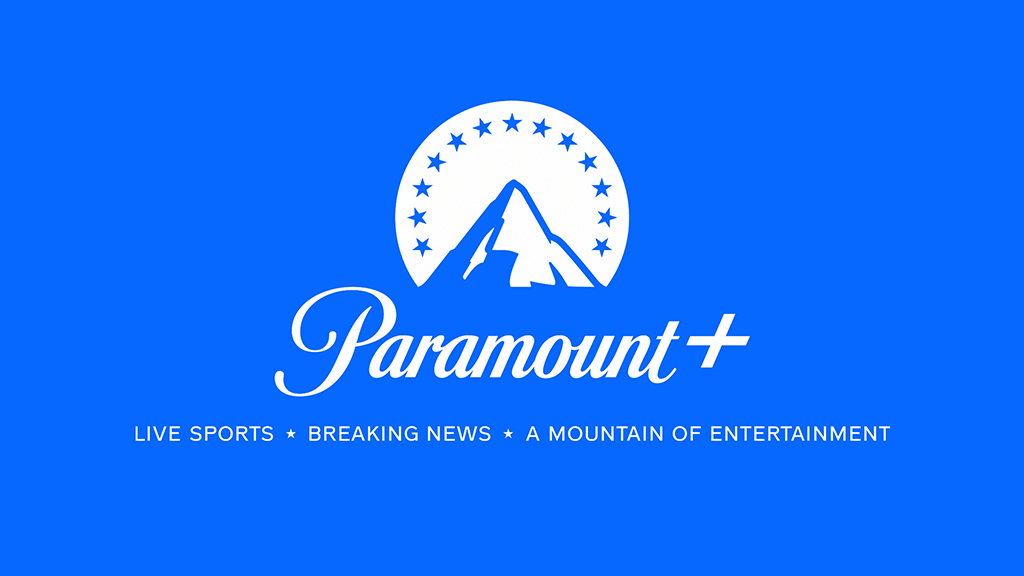 ViacomCBS announced a slate of new original series for Paramount+. This programming will join the CBS All Access offering of more than 20,000 episodes and movies from BET, CBS, Comedy Central, MTV, Nickelodeon, Paramount Pictures and elsewhere.
CBS All Access also enables subscribers to stream local CBS stations live across the United States as well as CBSN for rolling news, CBS Sports HQ for sports news and analysis, and ET Live for entertainment coverage.
The service is currently available across all major device platforms including online, mobile and connected television platforms and services. Versions of CBS All Access have launched internationally in Canada, and in Australia where it is known as 10 All Access, with similar content and pricing plans.
It is not clear whether ViacomCBS will launch the service in the United Kingdom, where it owns Channel 5 but much of its Showtime programming is tied up with an output deal with Sky.
Since the transformation of CBS All Access began in late July, the company said the service has experienced significant growth and engagement. It broke a new record for total monthly streams in August and experienced one of its best months ever in terms of new subscriber sign-ups, although no numbers were disclosed.
ViacomCBS previously revealed that in the second quarter of 2020 its domestic paid streaming services, including CBS All Access and Showtime, had reached 16.2 million subscribers, up 74% year-on-year.
Leading up to the early 2021 rebrand to Paramount+, CBS All Access will expand its content offering to more than 30,000 episodes and movies and continue to develop additional original series across brands including BET, CBS, Comedy Central, MTV, Nickelodeon, Paramount Pictures and more, transforming it into a diversified super service for the ViacomCBS portfolio.
"The response from consumers in just the early weeks of the service's expansion already illustrates the tremendous opportunity ahead of us in bringing these phenomenal ViacomCBS brands together in one premium streaming home under the new Paramount+ name," said Marc DeBevoise, the chief digital officer of ViacomCBS.
"With the addition of even more content from across the portfolio as well as the new exclusive originals we are announcing today, we look forward to the early 2021 rebrand and bringing existing and new subscribers more of the compelling, genre-spanning live sports, breaking news and mountain of entertainment ViacomCBS has to offer."
David Lynn, the president and chief executive of ViacomCBS Networks International, said, "With the global launch of Paramount+ we are poised to become as powerful a player in streaming as we are in TV."
"VCNI is focused on building a meaningful, global brand presence in our key markets, generating material advertising, subscription and licensing revenue from streaming," he said. "By leveraging the iconic Paramount brand, leading edge infrastructure from ViacomCBS along with an incredible, super-sized pipeline of must-see content, Paramount+ will deliver an exceptional consumer entertainment experience and significantly disrupt the streaming industry."
Amazon AWS is now offering a Cloud Digital Interface that allows software vendors and partners to build reliable, live video applications that can connect products and services in its network cloud using uncompressed video transports. This opens up opportunities for broadcasters and video service providers to move more services into the network cloud rather than being tied to on-premise infrastructure using dedicated circuits.

Processes that previously required high-performance connectivity and uncompressed live video transport have historically been deployed on site using connections such as Serial Digital Interface or dedicated network infrastructure. This has prevented these workflows from taking advantage of the agility and scalability of the AWS cloud.
AWS CDI opens opportunities for broadcasters and technology developers to transport uncompressed live video between applications and across EC2 instances, creating reliable, high-performance, scalable, interoperable, high-quality live video solutions without being anchored to on-premise infrastructure.
This enables live video solutions in the cloud, such as television channel playout, motion graphic insertion, multi-viewer applications, live video production switching, video frame rate and colour space conversion, forensic watermarking and video encoding or decoding.
It provides high-performance networking and defines an interoperable audio, video, and metadata schema that facilitates reliable communication between various vendor applications.
David Griggs of AWS Elemental described it as a huge leap forward. "AWS CDI delivers the network performance, reliability, and high-quality transport that is critical for building uncompressed live video workflows in the cloud."
AWS CDI enables reliable transport between applications of uncompressed video, up to ultra-high-definition resolution at 60 frames per second, with latencies as low as 8 milliseconds.
The maximum data rate supported is approximately 12 Gbps per stream and has been tested with an aggregate of up to 50 Gbps across all streams, in either direction.
"The ability to transport uncompressed video between Amazon EC2 instances and cloud services with high reliability and low latency is an absolutely game changing technology for broadcast and live production workflows in the cloud", said Dan Turow, who is responsible for file-based solutions at broadcast solutions company Evertz. "It clearly has the potential to deliver exactly what the industry has been waiting for and subsequently unlocking numerous uncompressed and low latency applications in the cloud."
Optimized for live video performance, AWS CDI is built on existing technologies that run on Amazon Elastic Compute Cloud instances that include Elastic Fabric Adapter.
A software development kit is freely available as an open source project that can be incorporated in software products and applications.
The latest BBC Annual Report looks back on a financial year that ended with the country in coronavirus lockdown restrictions and looks forward to the future of the BBC that will more than ever be dominated by funding restrictions. 12% of all BBC viewing is now through the iPlayer, which generated 4.8 billion requests over the year.

The BBC remains the most used media organisation in the United Kingdom, with an average of 41 million people per day using it between April 2019 and March 2020. The 90% of the UK population using the BBC each week rose to 94% in March during the coronavirus pandemic.
The BBC also remains number one for impartial news coverage, with 51% of news consumers naming the BBC as the source they are most likely to turn to, up from 44% the previous year and far ahead of the next nearest provider.
The BBC iPlayer also received a record 4.8 billion online requests for programmes over the year. For the first time, the growth of BBC iPlayer has largely made up for the most recent falls in linear TV viewing.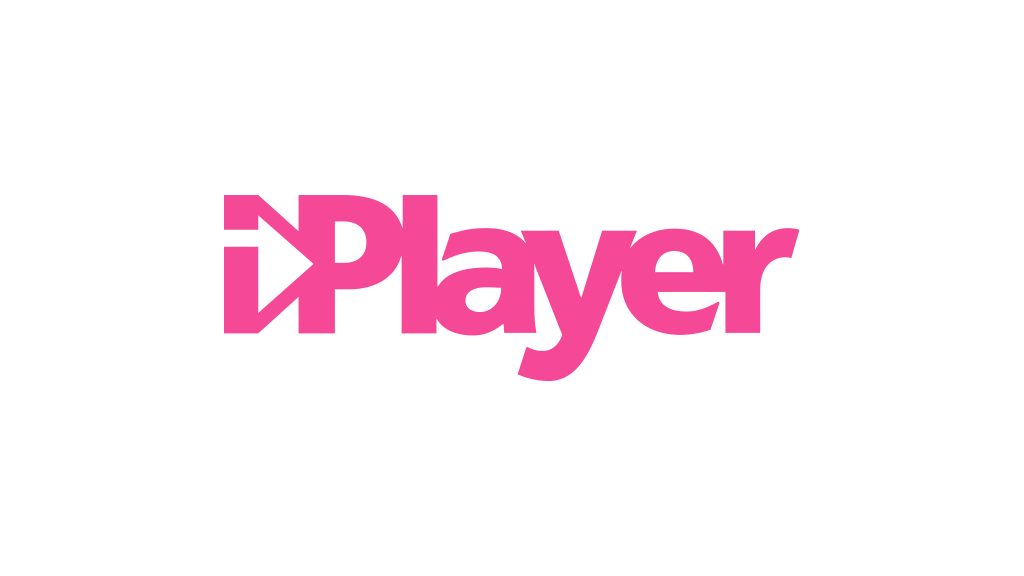 There were 55 million requests for Normal People from the end of April to early July. Of these there were 16.2 million requests in the first eight days alone, during lockdown, making it the biggest ever drama launch on BBC iPlayer.
An average of 9.1 million signed-in accounts used the BBC iPlayer each week. 2.9 million of them are for those aged under 35. An average of 32.6 million hours a week were played through the iPlayer, up from 25.5 million the previous year. 12% of all BBC television viewing is through the iPlayer, up from 9% the previous year.
Adults spent more media time with the BBC than with any other brand, using BBC services on average for 17 hours 45 minutes a week, slightly down on previous years. However, those aged 16-34 used the BBC for an average of 7 hours 30 minutes a week, slightly ahead of the time they spent on YouTube.
People watch the main BBC One channel for an average of 7 hours per week, or about an hour a day. It reaches over 65% of the population each week, which is down from 68% the previous year.
BBC Sounds ended its first full year with an average of 3.6 million accounts active a week, which was reported to be significantly ahead of target.
The staff headcount has meanwhile increased to over 19,500. Staff costs have increased to £1.53 billion, up from just over a billion pounds a year a decade before.
"Going into the coronavirus crisis the BBC already had 31% less to spend on UK public services than if the licence fee had risen with inflation since 2010," said David Clementi, the chairman of the BBC. "Now the severe impact of Covid-19 means that we have to save an extra £125m, on top of additional significant savings, in a tougher than ever marketplace."
Tim Davie, the new director general of the BBC, said: "This annual report is a good base from which to create a modern, highly efficient BBC that truly reflects Britain. There are challenges ahead. We need to keep reforming with urgency so that we are trusted, relevant and indispensable in the digital age."
The BBC continues its mantra that it needs to reform to remain relevant but the risks to the institution continue to rise. It proved its worth during the onset of the coronavirus restrictions and largely managed to sustain its output, which saw increased viewing, as did competing services.
The BBC generally does well in a crisis, unless it is of its own making. The real crunch is yet to come, as its funding falls in real terms, with overall viewing down, particular among younger audiences.