The number of television subscribers in the United States and Canada is forecast to fall from 84.9 million in 2021 to 73.5 million in 2026. That means the proportion of homes paying for traditional television will have fallen from over 90% in 2010 to 53% in 2026. The largest losses are apparently in the past. Revenues from online video services are meanwhile forecast to increase from $59.6 billion to $93.7 billion.

The number of television subscribers in North America fell by nearly 27 million or almost 23% between 2010 and 2020. While the number of telco television subscribers grew by nearly 4 million or over 50%, the number of satellite subscribers fell by nearly 35% and the number of cable television customers declined by almost 23% over that period.
From 2020 to 2021, the number of television subscribers in the United States and Canada is forecast to fall by a further 5% or 4.6 million, with satellite subscribers expected to decline by nearly 10%.
"The worst of the cord-cutting is over," said Simon Murray of Digital TV Research. Between 2021 and 2026, he predicts that the number of television subscribers in these markets will fall by another 13% or 11.4 million to 73.5 million. Cable television subscribers are expected to decline by nearly 7%, but the number with satellite or telco television services is forecast to fall by about 25%.
Television subscription revenues peaked at $111 billion in 2015 but are forecast to fall to $62 billion in 2026.
Meanwhile, between 2021 and 2026, annual online video revenues in North America are forecast to increase by $34 billion or 57% to 93.7 billion. While online video subscriptions are predicted to increase by 35% to $54.4 billion, revenue from advertiser supported services is expected to increase by 139% over five years to $32.6 billion.
While there has been a dramatic decline in traditional television subscriptions North America, over half the homes in the country are still expected to be paying for a television service in five years. The market will still be worth $62 billion, which is more than the expected value of the entire subscription video market in North America. However, Netflix alone is forecast to have worldwide subscription revenues of nearly $40 billion by then. Netflix is not a substitute for television, but it is clearly a competitor.
North America Pay TV Forecasts and North America OTT TV and Video Forecasts are available from Digital TV Research.
AT&T is spinning out its video operation in the United States. It is establishing a new business under the DIRECTV name to own and operate the existing DIRECTV satellite, U-verse fibre and AT&T TV online services. AT&T will continue to own 70% of the business, with TPG Capital taking 30% for $1.8 billion. Subject to closing the transaction, AT&T will receive $7.8 billion, which it will use to reduce its debt. The deal implies an enterprise value for the company of $16.25 billion. That is a substantial discount on the $48.5 billion AT&T paid for DIRECTV in 2015, or about $67.1 billion including assumed debt.

"As the pay-TV industry continues to evolve, forming a new entity with TPG to operate the US video business separately provides the flexibility and dedicated management focus needed to continue meeting the needs of a high-quality customer base and managing the business for profitability," said John Stankey, the chief executive of AT&T.
In divesting the television units, AT&T says it is focussing on strategic businesses that are key to growing customer relationships across 5G wireless, fibre and HBO Max.
"Video remains a core service for tens of millions of households," said David Trujillo, a partner at the buyout firm TPG. "Since its launch in 1994, DIRECTV has continually evolved its product, content and service to provide customers an industry-leading video offering. As video consumption habits evolve, the new DIRECTV will continue investing in its offering to provide value to its customers, including through next-generation streaming pay-TV services."
John Flynn of TPG said: "We are particularly excited by the opportunity to grow new DIRECTV's streaming video service, leveraging the company's leading pay-TV platform, talented labour force and large subscriber base to transition it into a leading next-generation video provider with best-in-class content and customer experience."
Under the deal, AT&T will be able to offer the television service to its customers and the new DIRECTV will be able to offer access to the HBO Max online video service.
AT&T acquired DIRECTV in 2015 for $48.5 billion. Including assumed debt, the total purchase price was about $67.1 billion.
As chief strategy officer for AT&T at the time, John Stankey advised on the acquisition of DIRECTV and went on to lead the business unit, which became the entertainment group.
"We certainly didn't expect this outcome when we closed the DIRECTV transaction in 2015, but it's the right decision to move the business forward consistent with the current realities of the market and our strategy," he told analysts. "The deal provides us an opportunity to monetize a portion of our US video assets, participate in future cash distribution from the entity and share in future value creation opportunities.'
AT&T notes that since it closed the acquisition of DIRECTV, the business has generated cash flows of more than $4 billion a year and it expects this to continue in 2021.
At the end of 2015, DIRECTV had 19.78 million television subscribers in the United States. It reached a peak of 21.01 million at the end of of 2016 but bled subscribers thereafter.
Since the start of 2017, AT&T has reported consolidated numbers for its Premium TV customers, including DIRECTV and U-Verse. In March 2017 it had 25.03 million. At the end of 2020, after a run of 15 consecutive quarterly losses, that had reduced by over a third to 16.05 million, plus 656,000 online subscribers.
For the full year of 2020, the video division had revenues of more than $28 billion, with an operating income of $1.7 billion and earnings before interest and tax of $4 billion.
AT&T says that services to customers will remain unaffected on completion of the transaction. Staff that support video operations in the United States will transition to the new DIRECTV company.
The deal does not include the HBO Max online video service, U-verse network assets, regional sports networks, the AT&T video services in Latin America, now branded Vrio, or the AT&T equity stake in Sky Mexico.
The transaction is subject to regulatory review. Once it closes, AT&T intends to deconsolidate the video operations in the United States from its results.
In the longer term, a combination of DIRECTV with DISH Network remains a possibility. Dish Network chairman Charlie Ergen has previously described this as "inevitable".
ViacomCBS has unveiled its online video strategy with the launch of Paramount+, intended initially to complement its PlutoTV and Showtime online video services, taking the place of CBS All Access. Initially launching in North America and Latin America, Paramount+ has global ambitions, like Disney Plus, Discovery Plus and other online video services.

With the launch of Paramount+ on 4 March in the United States, Canada and 18 Latin America, followed by the Nordics on 25 March, and with a rebrand of 10 All Access in Australia later in 2021, and additional markets to follow, ViacomCBS is the latest play for the global online video subscription market.
The move was announced in September 2020, as a rebrand of CBS All Access, with international expansion to take place under the Paramount+ name. It followed the reunification of Viacom and CBS, which completed at the end of 2019.
Paramount+ will offer more than 30,000 television episodes, 2,500 movie titles, 50 original series, over 1,000 live sporting events and 24-hour news coverage. Some new movies will be available from 30-45 days after their theatrical release.
"The launch of Paramount+ supercharges our strategy with a broad pay service that will be home to everything consumers love, all in one place: live sports, breaking news and a mountain of entertainment, at scale," said Bob Bakish, the chief executive of ViacomCBS.
"As we look ahead, ViacomCBS is ideally positioned to harness the full power of our assets and capabilities — from our world-class production studios and the value of our massive content library, to our global marketing platform and local relationships — to seize the global opportunity in streaming."
It will be available in the United States in a premium tier at $9.99 a month, including live news and sports with advertising and on-demand viewing without commercials. It will offer live news from local affiliates in 200 markets across the United States, current affairs programming including 60 Minutes+, and the 24-hour CBSN service.
Paramount+ will support 4K with high dynamic range. It will be available on the web, through an iOS or Android app, and across a number of platforms, including smart televisions, connected television devices, gaming consoles and leading online video service providers.
A separate tier, supported by advertising, will launch in June for $4.99 a month. Both subscription options will include parental controls and support up to six individual profiles.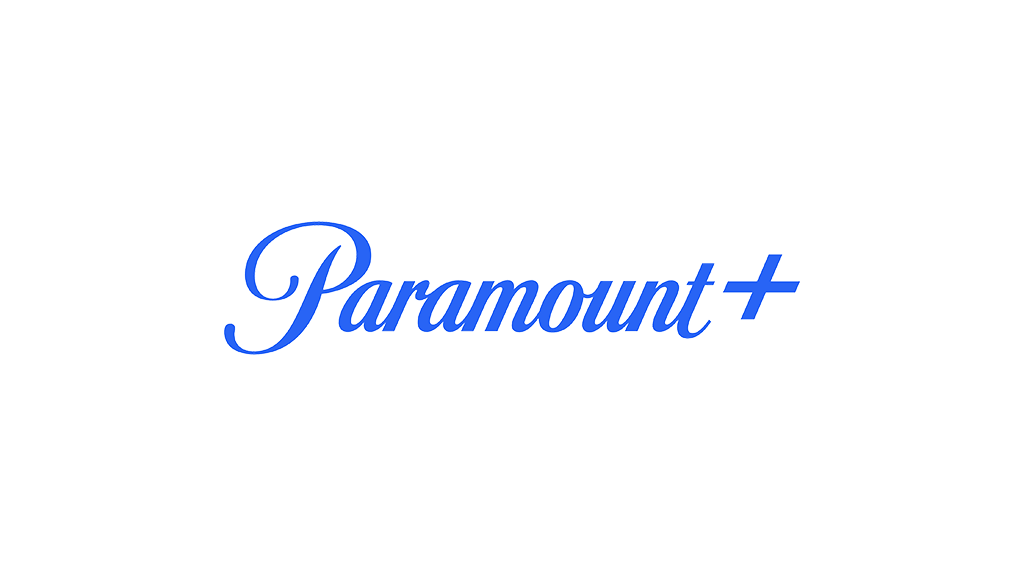 With production capabilities across five continents, strong distribution agreements and local relationships and expertise around the world, Paramount+ will use the global reach of ViacomCBS, including the largest global broadcast footprint, to drive online video growth and international expansion.
The ViacomCBS portfolio includes CBS, Showtime Networks, Paramount Pictures, Nickelodeon, MTV and Comedy Central. It owns Channel 5 in the United Kingdom, together with 5Select, 5Star, 5USA and Paramount Network. In Australia it owns Network 10, along with 10 Bold, 10 Peach, 10 Shake and the online service 10 All Access.
Paramount Pictures can trace its origins back to the Famous Players Film Company, founded in 1912.
The Paramount movie studio brand generated just $180 million in theatrical revenue in 2020, hit by the coronavirus pandemic. Licensing revenue brought in $1.6 billion, while home entertainment grew to $709 million, producing a total turnover of $2.6 billion.
ViacomCBS reported that it had 29.9 million global online video subscribers at the end of 2020, of which 19.2 million are in the United States. It also had 43.1 million monthly active users of its advertising supported Pluto service globally, including 30.1 million in the United States. In 2020 it received $1.1 billion in online video subscription revenue and $1.4 billion in online video advertising revenue, together making up about a tenth of its total annual revenue of $25.3 billion.