Sky and the BBC have renewed and expanded their long-term strategic partnership to increase the prominence of BBC programming on Sky services. The mutually beneficial partnership is the latest in series of distribution deals that have been announced by Sky as it seeks to secure its position as an aggregator of premium programming from multiple providers.

The latest agreement will ensure that BBC programming will be even more prominent on Sky platforms by making it easier for Sky customers to find programmes on BBC iPlayer and BBC Sounds.
The parties have also affirmed their joint support of the creative economy in the United Kingdom, with a common goal to invest in high-quality programmes and news.
The deal builds on the existing partnership, previously brokered in November 2019, and recent launch of the BBC Sounds app on Sky Q boxes, and recent partnership on the broadcast rights to certain sporting events, including The Hundred cricket format.
"It's essential that all audiences get the maximum value from the BBC," said Tim Davie, the director general of the BBC. "This agreement will ensure millions of Sky customers around the UK have access to the diverse rich mix of programming across the BBC&nbsp:– whether that's our live TV channels and radio networks or millions of hours of programming available when you want on BBC iPlayer and BBC Sounds."
"It's also key that UK audiences hear and see stories and programmes that resonate with them and where they're from, so I look forward to working with Sky to continue to support the UK creative economy to achieve that goal."
Stephen van Rooyen, the chief executive of Sky for the United Kingdom and Europe, said "There's a long history of collaboration between Sky and the BBC and both organisations play a pivotal role in supporting the UK's cultural economy&nbsp:– I'm excited to see what more we can do together."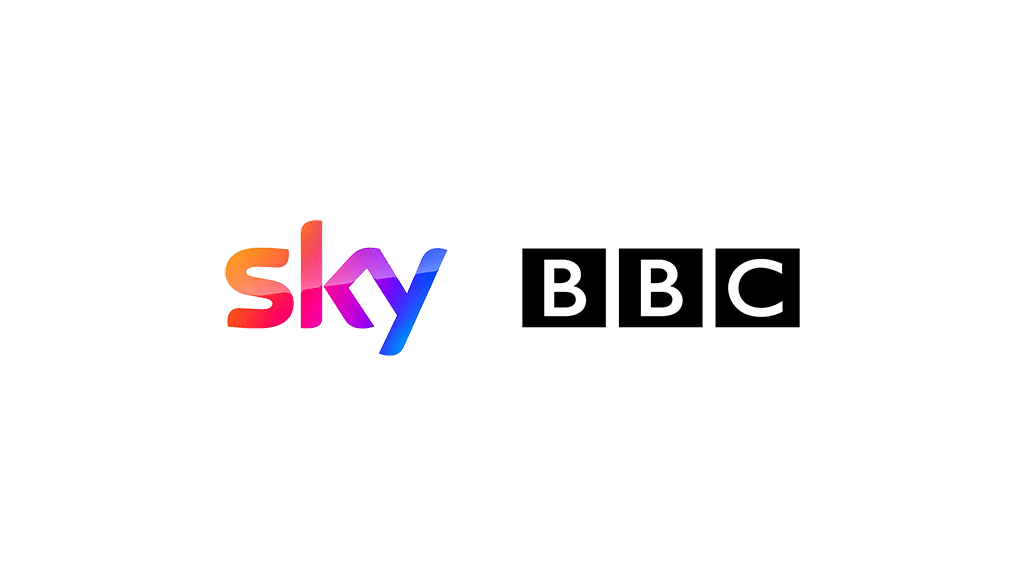 It is the latest in a series of announcements from Sky, as it embraces distribution partnerships to extend its place as an aggregator of premium entertainment services. Sky announced separate partnerships with ITV and Channel 4 in July.
As a regulated platform, Sky is required to provide prominence to public service channels, including BBC1 and BBC2, in its electronic programme guide. It is also required to ensure that BBC News and BBC Parliament are listed no lower than eighth in the news genre, and that CBBC an CBeebies are no lower than eighth in the children's channels. BBC Four is required to be listed no lower than number 24 in the programme guide. A similar condition will apply to BBC Three, assuming that it returns as a broadcast channel.
The real problem is that the most prominent channel slot is currently reserved for BBC One in standard definition, followed by BBC Two HD, while BBC One HD does not appear until position 15, immediately before BBC Four HD.
Fortunately, Sky users can reorder their favourite channels as they choose, which makes regulations about prominence rather irrelevant, although no doubt many people will simply accept the default ordering of channels.
In any case, the grid guide view is becoming less prominent, displaced by editorially and algorithmically curated panels of promoted programmes, and voice control that makes it easier to select channels and programmes by name.
The agreement with the BBC relates to the BBC iPlayer and BBC Sounds apps, which already appear on the Sky Platform, along with apps from other services, including Netflix, Amazon and Disney+, YouTube, and Spotify.
The BBC can retain control of promoting its programmes within these app islands. Whether that is what users really want is another matter.
With the cancellation of the previously postponed NAB Show, the outlook for the deferred IBC Show seems uncertain. Some people seem to be looking forward to getting together again at these international conventions. Others suspect that they will never be the same again. So, what are the prospects for the major trade shows?

The NAB says that the coronavirus pandemic has presented "unexpected and insurmountable challenges", in the face of which it can no longer effectively host the NAB Show or co-located events in Las Vegas this year.
"NAB Show is the premiere destination for the media and entertainment industry and we will not move forward with a show that delivers anything less than the excellence our community has come to expect and deserves from us," said a statement on the show web site.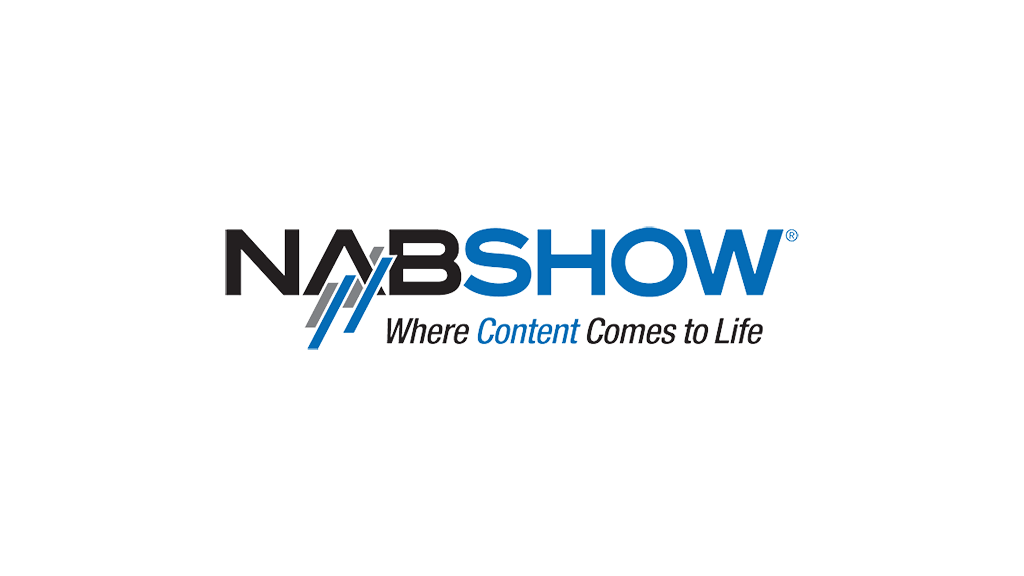 The NAB trade show, which had been rescheduled to take place from 8-14 October, will now return at its normal time, in April 2022, all being well. Meanwhile, the organisers are hoping to offer some material online through NAB Amplify.
The cancellation came after several major exhibitors, including Sony, Panasonic and Canon, pulled out of participating in the show. It also became clear that many visitors would be unwilling or unable to attend.
The NAB Show in America had been rescheduled until just after the IBC Show in Europe, which normally takes place in September. That has in turn been delayed until 3-6 December.
With winter weather and continuing concerns over coronavirus, the prospects for IBC are looking bleaker.
Irrespective of the determination of the organisers for the show to proceed, there is the question of whether major exhibitors will be able to participate, or whether international visitors will be prepared to attend.
While the cancellation of NAB might be seen as an opportunity for IBC, the prospect of a poorly attended European show could be disastrous for its brand.
Between them, NAB and IBC have long been calendar fixtures, around which companies in the television and video space organised their marketing and procurement plans. That cycle has been seriously disrupted.
For many companies, small and large, the risk of key staff being caught up by coronavirus restrictions, or worse becoming infected, are simply too great.
Whatever precautions are taken, such trade shows attract visitors from around the world, with the potential to become superspreader events.
Even before the global pandemic, there were questions about the prospects for major tradeshows. The cost of exhibiting and attending did not necessarily produce a demonstrable return on investment.
Some major exhibitors recently decided to eschew such shows but subsequently returned. The risk for any company that does not show up is that its competitors will.
With many products and services now defined by software, there is less to see at a show. While customers will want to see, hear and hold some products, much of what is on offer is intangible. The purpose of exhibiting is more about presence.
Companies that were already questioning the value of such events may find it convenient to move their marketing budget elsewhere. We have already seen many suppliers create their own events.
The internet allows companies to reach customers directly, launch products and provide supporting information online. There is still a role for aggregating such experiences into an event, to create a market for buyers and sellers. However, virtual presentations do not necessarily replicate the social experience of attending in person events.
There may be many people that are missing the opportunity to travel, meet colleagues, suppliers, and experience products directly.
Yet with no events for a couple of years, there is a risk that others have got out of the habit of attending such shows. Whether they will return is an open question.
Virgin Media O2 is planning an online television service. It would enable the operator to offer the service beyond its traditional cable television network footprint. So why has it taken 20 years?

Speaking at the Royal Television Society convention in Cambridge, the chief executive of Virgin Media O2 said the service would be available soon.
"We are almost flat with our TV customer base," Lutz Schüler told delegates. "We'll be launching soon our first IPTV offering, targeting more at the younger segment."
The number of Virgin Media television customers in the United Kingdom has actually fallen from 3.82 million in June 2019 to 3.45 million in March 2021. Under its new management, Virgin Media O2 did not report television customer numbers in June. It preferred to report 5.76 million fixed-line customer relationships.
For more than a decade, Virgin Media concentrated on broadband as its hero product, emphasising the speed of its cable network. More recently the story has been about building out its fibre network. It plans to upgrade its fixed network to fibre to the premises by some time in 2028.
The technology to deliver internet protocol television has been available for two decades, although classic IPTV services over managed networks have been displaced by services that can be delivered over the top of any internet protocol network using standard web technologies.
Virgin Media has long offered online and mobile television services. Yet it has taken until now for the company to embrace online television.
Virgin Media O2 was formed in June 2021 as an equal joint venture between Liberty Global and Telefónica through the merger of Virgin Media and O2 UK.
Notably, the combined company now has 24 million mobile connections, with 40% of broadband customers also having a mobile contract.
The company competes directly with the incumbent national telco BT, which now also owns the EE mobile network. BT also operates BT TV, using the YouView hybrid internet and terrestrial television platform.
Meanwhile, Sky is poised to launch its own online television service in the United Kingham, already available in Italy, Germany and Austria.
Could they be somehow related? It is not such a mad idea. Sky and Virgin, once uncompromising competitors, already share the Sky AdSmart technology, enabling advertisers to target a potential audience of more than 30 million viewers across Sky and Virgin Media households.
Sky also provides the NOW service, formerly known as Now TV, which offers live and on-demand programming online without a long-term contract.
Digital UK, which now manages The Freeview and Freesat platforms on behalf of the BBC, ITV and Channel 4, is planning its own online offering.