The Media Bill is currently making its progress through Parliament in the United Kingdom. A surprising clause appears to have been inserted since the Draft Media Bill was first published. It appears to give the BBC a special exemption from the must-offer and must-carry obligations for online services.

The Draft Media Bill introduced must-offer and must-carry obligations for designated internet programme services, subject to the need to agree contractual terms of carriage. This was intended to ensure that any designated internet programme service is offered as part of a regulated television selection service. This specifically applied to any service of television programmes provided by the BBC, as well as those of Channel 3, Channel 4, Channel 5, and S4C.
It was therefore surprising to read in paragraph 362AJ of the version of the Bill as introduced in the House of Commons an additional clause that the must-offer provisions "do not apply where provider of a designated internet programme service is the BBC".
This appears to be inconsistent with one of the aims of the Media Bill, which is to provide prominence for the services of public service media organisations including the BBC.
One of the mechanisms by which prominent availability is supposed to be achieved is through a mutual obligation on providers of designated services and providers of regulated television selection services that they respectively must-offer and must-carry designated services, subject to the need to agree terms.
This would mean, in effect, that the BBC would have to offer the BBC iPlayer or other designated online services to such third parties and they in turn would be obliged to carry them with appropriate prominence.
It seems strange that the BBC, which has been such an advocate for prominence of its services in the face of increasing competition, should be subject to a specific exclusion in the Bill as introduced to Parliament. It also seems inconsistent that this should not apply to other public service media providers. This seems far from the level playing field that the Media Bill was intended to achieve.
As a result of such an exclusion, it appears the BBC would be legally able to withhold online services, including the BBC iPlayer, from other platforms or impose terms that might differ from those of other providers.
That could potentially be used to favour platforms in which the BBC is a shareholder, such as the proposed Freely service being developed by Everyone TV.
The BBC iPlayer is the most used online service of the public service media organisations and television licence payers might reasonably assume that legislation intended to provide prominence to public service media providers would apply to ensure that it is universally available and accessible.
With a transition from traditional broadcast delivery to online distribution, there should also be an expectation that the online channels of the BBC should be universally available.
Furthermore, consumer electronics companies that may become subject to the regulation of television selection services might reasonably assume that the same rules would apply to the BBC as other broadcasters.
What is worrying is that this change to the proposed legislation appears to be have been made quietly, presumably through lobbying, and that few seem to have noticed the implications.
The main industry trade organisation that represents the interests of the digital television ecosystem in the United Kingdom was apparently unaware of the change until it was raised by informitv.
It was certainly not discussed in the debate by Members of Parliament at the second reading of the Bill. As the proposed legislation now passes to the committee stage there will be an opportunity for closer scrutiny of the Bill.
At the very least, Members of Parliament might pause to question why a key provision should not apply the BBC, an institution they purport to wish to protect.
The text of the Media Bill as introduced is available from the Parliament Publications web site. The previous text of the Draft Media Bill published on 29 March 2023 is available as a Policy Paper from the media and creative industries section of the Government web site.
publications.parliament.uk
www.gov.uk
The DVB-I standard for service discovery emerged as a key theme at the HbbTV Symposium in Naples, the eleventh annual meeting of the hybrid broadcast broadband television association. There was general recognition that the two standards are highly complementary. The German DVB-I Pilot service was among the winners of the HbbTV Awards, despite the home advantage of the Italian pilot service that has also moved into its second phase.

The HbbTV conference was notable for the extent to which it embraced DVB-I. In his opening keynote, Vincent Grivet, the chair of the HbbTV Association described DVB-I as a good partner of HbbTV.
He observed that linear television channels are far from dead and viewing remains bigger than online in Europe in terms of usage and value. He also noted the need to maintain open markets and avoid closed systems that could be dominated by powerful gatekeepers.
Both DVB-I and HbbTV aim to address the challenges and opportunities of broadcast broadband convergence, but from different and complimentary perspectives.
DVB-I is primarily about service announcement and discovery, providing an online equivalent to the service information that is traditionally broadcast as part of a digital television signal.
HbbTV is mainly concerned with the application execution environment, specifying web standards for the presentation of interactive applications.
The latest version of HbbTV provides integrated support for DVB-I, so that applications can be aware of services discovered using that protocol.
HbbTV also has a mechanism for application discovery over broadband, for devices and displays with a broadcast input that does not carry application signalling. However, it does not have provision for service discovery solely over broadband, which is where DVB-I comes in.
HbbTV and DVB-I are complementary and not in competition, so it was positive to see so much emphasis on the latter.
There is no doubt that DVB-I is attracting a lot of attention in Europe and further afield through the successful pilot services in Germany and Italy. Both were featured in the conference programme in a session on DVB-I and HbbTV.
It seemed likely that the Italian project would win an award, not least since an Italian company supporting the project was as platinum sponsor. In the event, the award for best tool or product for HbbTV service development or delivery went to a company that was one of the gold sponsors, on behalf of the German pilot project.
The best technology innovation award went to ZDF for its Mediathek, while the best use of HbbTV for advertising went to Media For Europe from Mediaset España. TV Nova from the Czech Republic received the best marketing award, while online aggregator wedotv was recognised as newcomer of the year.
The second day followed the unconference format and there was a packed session on DVB-I and HbbTV. This explored issues such as why digital rights management might be managed through an HbbTV app and how apps based on earlier versions of HbbTV can be supported through DVB-I.
Given the overlapping interests across HbbTV and DVB-I, consideration may be given to a dedicated event that covers these in more detail.
Next year the event will move to London, by which time we will no doubt know more about the Freely proposition from Everyone TV that will be based on the HbbTV standard.
ITVX celebrates its first birthday on 8 December. ITV claims 2.7 billion streams in the first year since the online video service was relaunched. It is a big number but what does it really mean? Interestingly, ITVX is not simply pursuing popularity. Laudably, ITV is also going to launch 12 regional news services through the online platform, as well as a 'pop up' news channel.

In the first half of 2023, ITV reported total online viewing hours increased 33% to 737 million hours. That is hours, not streams.
In 2022, mainly before the launch of ITVX, ITV reported a total of 1,139 million streaming hours. The year before it was 1,048 million hours. ITV may report the total number of hours streamed in 2023 in its annual report.
However, ITV does say that streaming hours for men increased by over 100 million in the year to 1 billion, which it says is another new record for ITV.
So how does that compare to other services? Well, the BBC iPlayer claimed 7.3 billion streams for 2022-23. The BBC does not report that directly in terms of hours, although according to Barb measurements it is less than an hour per person per week. We are told that 50.4 million hours are week are delivered through the BBC iPlayer, which simple maths suggests is about 2.6 billion hours a year.
ITVX says it has more than 40 million registered users, which is not bad for a country of approaching 68 million people. We are not told how many of them are active users. However, in June, ITV reported that had 12.5 million monthly active users. That compares to 10.5 million in 2022, and 9.9 million in 2021.
For comparison, the BBC reports 13.4 million active iPlayer accounts in an average week.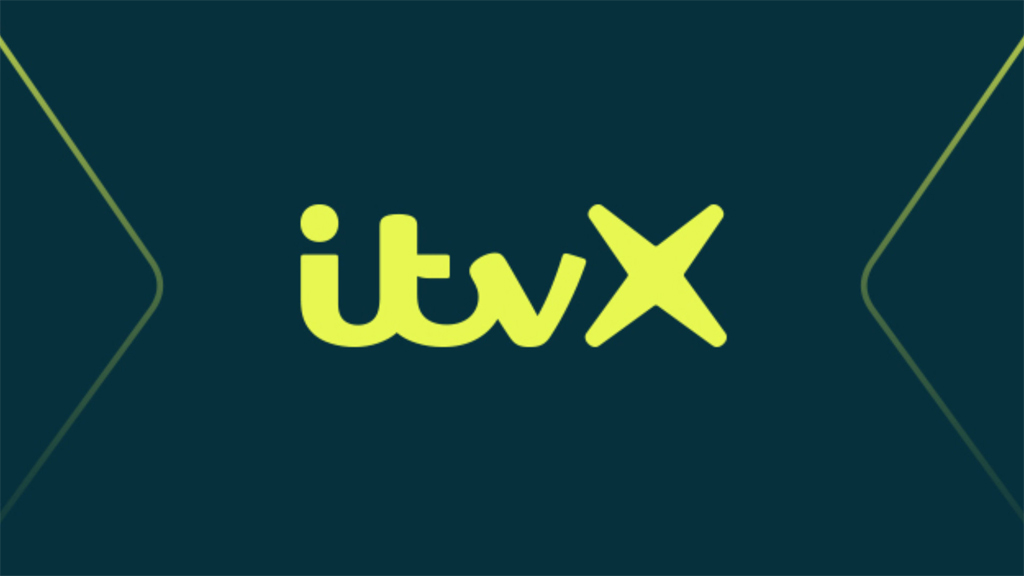 It seems that Love Island is the most popular programme on ITVX, with 340 million streams. That is well ahead of Big Brother, with 38 million streams over 36 episodes.
ITV says that over 200 programmes have been watched by more than a million ITVX viewers.
In its first week, the latest series of I'm a Celebrity… was requested over 20 million times, which was up by more than 3 million on the same period the previous year. The opening programme had consolidated 7-day viewing figures of 10.24 million, including online viewers.
Coming up on ITVX will be a new pause ad format, new advertising and sponsorship opportunities, regionalised news across 12 regions, and an occasional news channel when there is a major news event.
Describing the first year of ITVX as a "runaway success," Rufus Radcliffe, the managing director of streaming at ITV, said: "2024 will see us focus on further increased distribution, even more and improved commercial opportunities, an abundance of regional news offerings and of course even more exclusive, fresh and exciting content for free."