The Disney+ online service signed up 10 million users within a day of launch in the United States and Canada, despite reports of some initial glitches. The company is aiming for between 60 and 90 million subscribers within five years, which seems credible in comparison to Netflix, which has approaching 160 million.

The Disney+ service had previously soft launched in The Netherlands. When it launched in North America, the level of demand appeared to overwhelm the platform and customer service staff. That prompted an apology from Disney, saying that consumer demand "has exceeded our high expectations" and that it was working to resolve problems.
Disney+ is available as a free seven trial, or free for a year to some Verizon customers. The monthly fee is otherwise $6.99, or $69.99 a year. It can also be bundled with Hulu and ESPN+ for $12.99 a month.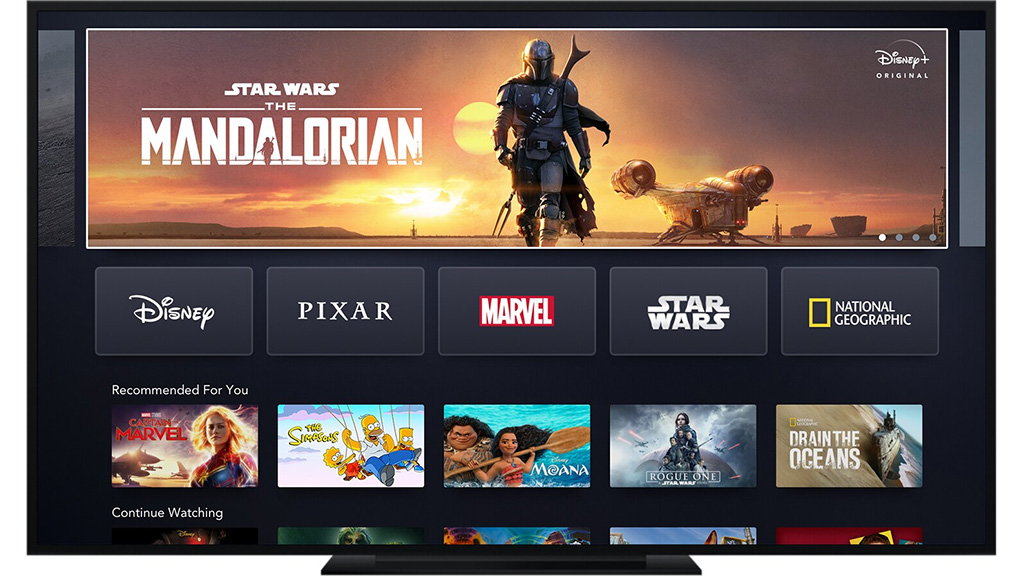 In a short statement, The Walt Disney Company said it had "already reached a major milestone, achieving a remarkable 10 million sign-ups since launching". It added that the company did not plan to release Disney+ subscriber data beyond its quarterly earnings calls, the next being in February.
Bob Iger, the chairman and chief executive of The Walt Disney Company, described the launch of Disney+ as "a historic moment for our company that marks a new era of innovation and creativity".
Disney+ offers access to a large library of Disney titles, including classic animations, 30 seasons of The Simpsons, classic Star Wars films, movies from Disney, Pixar, and Marvel Studios, and National Geographic titles.
The Disney+ offering will be rolled out to Australia and New Zealand on 19 November.
Disney+ will not be available in the United Kingdom or Western Europe until the end of March, pending the expiry of pre-existing distribution deals. While the service is direct to consumer, it seems likely that it could be offered in conjunction with packages like Sky.
Disney stock rose to a five-year high of $148.78 a share, up from 108.97 at the start of the year.
Disney has forecast that it expects between 60 and 90 million subscribers by 2024. That could be a conservative estimate.
Netflix has over 158 million subscribers worldwide, with more than 60 million of them in the United States.
Hulu has 28 million subscribers in the United States. Amazon does not disclose numbers for its Prime Video service.
HBO Max, due to launch in May, expects to reach 50 million subscribers by 2025.