While 4K televisions are now widely available in stores, 8K screens will be on display at the Consumer Technology Association CES convention in Las Vegas. The Winter Olympics and the World Cup will provide further opportunities to test 8K television technology, with regular services scheduled to launch in Japan this year.

LG Display will be showing the first ever 88-inch 8K OLED screen. With 7680×4320 or 33 million pixels, it has four times the resolution of a 4K display and 16 times that of high definition. Using self-illuminating organic light-emitting diodes, OLED displays do not require a backlight. Such screens can be made thinner and use less power.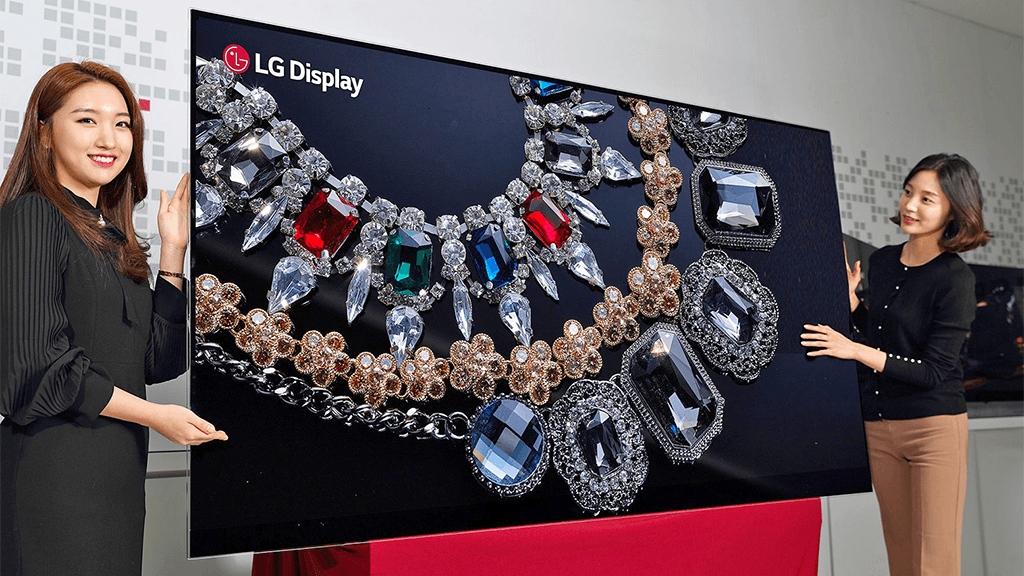 "The successful development of the world's first 8K OLED display is a milestone for the 8K era and underscores the exciting potential of OLED," said In-Byung Kang, executive vice president and chief technology officer at LGD. "OLED is clearly a next-generation technology leader and for this reason, LG Display is accelerating its research and development into OLED so that we can provide differentiated products to customers and markets."
South Korean rival Samsung will also be showing an 85-inch 8K television based on its QLED technology. It is able to upscale material to 8K resolution, with claimed improvements in picture quality.
Some might question the need for such screens with 8K resolution, given the limited availability of 4K material.
However, 8K test broadcasts are already available in Japan, in preparation for the 2020 Olympics. 8K services are scheduled to begin in 2018. The Winter Olympics take place in Pyeongchang in South Korea in February. Some of the coverage will be captured in 8K. The FIFA World Cup football in Russia in the Summer will also provide a technology showcase.
The consumer market for 8K screens is predicted to be relatively small, at least initially. IHS Markit forecasts that around two million 8K televisions will ship in 2020, the majority of them in China.
Expect to see and hear lots of reports saying that people will not be able to see any difference unless they are very close to the screen. The same was said of high definition and then of 4K ultra high definition.
Meanwhile, many professional still cameras currently exceed resolutions of 33 megapixels. An 8K image at the 300 pixel per inch resolution typically used for printing is still only around 65 centimetres wide, which is equivalent to a screen with a diagonal of around 30 inches.
8K will not replace 4K any time soon, but it will be relevant for production and professional applications before becoming a general consumer proposition.
While displays will always have a native resolution, we anticipate that they will become less dependent on the resolution of the source, able to scale material both up and down, depending on the input and the physical size of the screen. Graphics in particular will benefit from higher resolution, producing crisper text and smoother lines, resulting in an impression of higher quality.