Sky and BT have agreed to cross carry their channels. It means that Sky customers will be able to receive BT Sport channels through a single subscription, while the Sky NOW TV service will be available to BT customers through the BT TV set-top box. However, the offer will only be available to customers from early 2019.

The agreement brings to a successful conclusion negotiations that have been on and off for a number of years.
Sky will receive wholesale supply of the BT Sport channels. For the first time this will enable Sky to provide BT Sport to its customers directly as part of Sky bundle or on a standalone basis. BT Sport will be available across all Sky platforms including Sky Go and as an app on NOW TV boxes.
BT will make the Sky NOW TV service available on its BT TV set-top box and will sell NOW TV on behalf of Sky, including Sky Sports, as well as Sky Atlantic, Sky One, Sky Living, and Sky Cinema.
Sky says it is part of its strategy to distribute across all pay-television platforms in the United Kingdom, reaching new customers and increasing its advertising reach.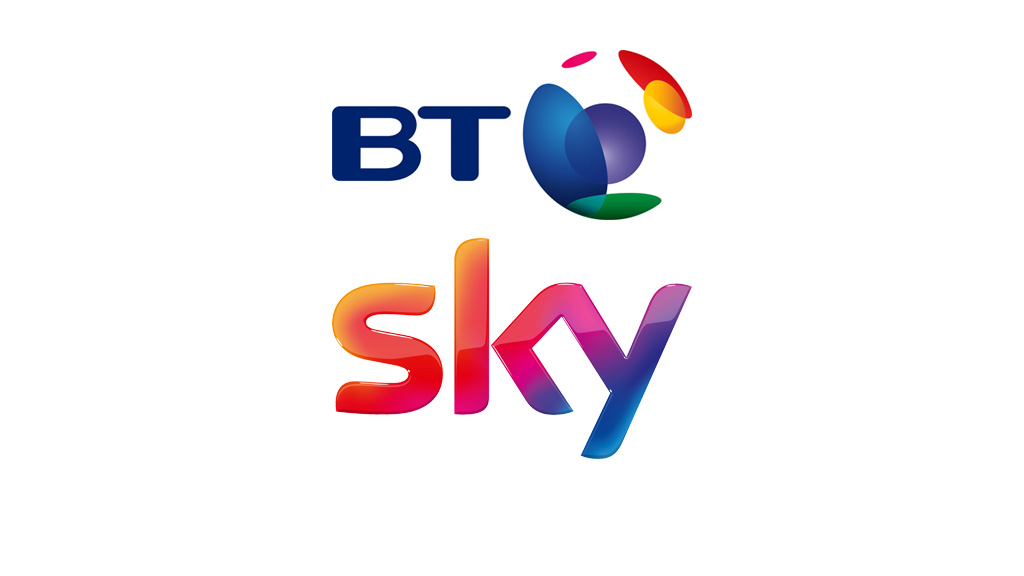 "This is great news for Sky customers who will be able to access all matches on Sky and BT channels from the Premier League, UEFA Champions League and Europa League directly with a single Sky TV subscription and with the great customer service that we provide," said Jeremy Darroch, the group chief executive of Sky.
"UK consumers will have even more ways to watch great Sky entertainment content with our leading portfolio of channels — Sky Atlantic, Sky One and Sky Living — available on all major Pay-TV platforms for the first time," he said. "This is all part of our stated strategy to enhance our customer offering, to broaden our appeal and to open up new revenue streams for our business."
Gavin Patterson, chief executive of BT, said: "This is the next logical step for our TV and content strategy. Having built up an outstanding portfolio of exclusive sports rights and a loyal base of customers, we feel that now is the right time to broaden the ways in which we distribute BT Sport."
Sky has 12.80 million retail customers in the United Kingdom and Ireland, including digital television subscribers. It has gained 315,000 in the last twelve months.
BT has 1.77 million television customers but only gained 81,000 in the last twelve months, compared to 376,000 in the previous twelve months.
BT Sport launched in 2013 and has over 5 million customers, watching on BT TV, the Sky satellite platform and through a wholesale arrangement on the Virgin Media cable service.
The deal signals a breakthrough in the standoff between Sky and BT and the attempt by BT to challenge Sky with exclusive sports coverage.
Both companies benefit by being able to offer their channels more broadly but there is recognition that there is limited exclusivity in a particular platform. This is all the more true where services are delivered over data networks.