Sky is extending the voice control on its Sky Q touch remote, allowing viewers to use a range of spoken commands to change channels or play programmes. It adds to the existing voice search function. Sky Q also finally gets a favourite channels feature. This all adds to the usability of Sky Q in the face of increasing competition.

Customers with Sky Q and a voice control remote will be able to simply say things like "Change channel to" followed by a channel name, or "Play" followed by the title of a previously recorded programme.
Other commands available include "Go to my recordings", "Go to new series" or "Go to Sky Cinema".
Existing search functions will be extended, so users can not only say the name of a show, movie, genre, actor or director, but they will be able to combine this in phrases, like "Comedy movies rated five stars".
Users can ask to see what is on now and next on a particular channel, with commands like "What's on Sky Atlantic tonight".
It will also be possible to search for sports, teams or sporting events, with searches like "Live cricket on this weekend" or "Liverpool game".
When playing recordings, users will be able to say things like "Pause", "Rewind", "Skip 10 minutes" or "Go to 60 minutes".
Users can ask for "Subtitles on" or "Subtitles off" and do the same for Audio description where available.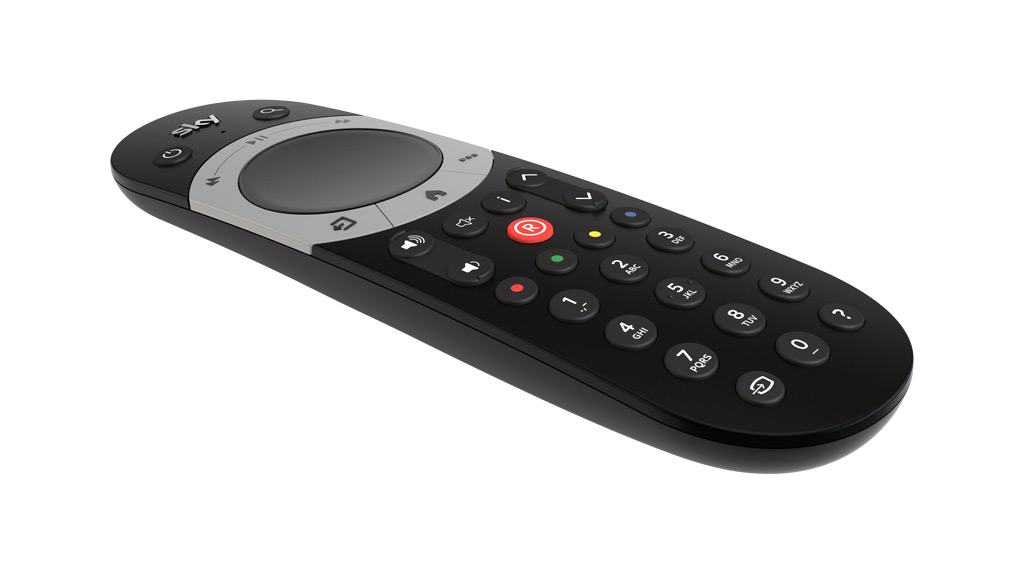 "Our customers already love voice search on Sky Q and we think they are going to love voice control even more," commented Luke Bradley-Jones, the chief marketing officer for Sky. "You will be able to find your recordings, rewind an amazing goal to watch again or change channel all through a simple voice command. It's a quicker, easier and more fun way to get to the shows, sports and films you want to watch."
Sky revealed that Sky Q customers have made over 9 million voice searches to date. The feature was first released in March, so that is over a period of around six months. At the end of June, there were over a million Sky Q homes in the United Kingdom and Ireland. It will also be rolled out to Italy, Germany and Austria. Sky has 22.50 million customers across Europe.
So that does not suggest an extraordinary level of usage of voice search. However, in our testing it has worked exceptionally well, making search a viable form of navigation. Adding support for more commands and constructions will certainly enhance its utility.
Currently, customers have to press a button on the side of the remote control during voice commands. That provides some privacy protection for people who might be concerned that their conversations and activities can be accessed remotely.
Competing voice control products, like Amazon Alexa and Google Home, are always on, although they have to be activated with a specific keyword, which is a science fiction fantasy for some or profoundly irritating to others.
Sky is also releasing a Soundbox speaker from French audio company Devialet. It will retail at £799, but will be available to Sky subscribers for £299 or £249 for multiscreen customers.
It is not clear whether this has an inbuilt microphone like other smart speakers, but it will be a missed opportunity if it does not.
However, the advantage that voice controlled television products have is that they can provide user feedback on screen, rather than through a rather ponderous synthetic voice.
Voice control is clearly going to be important for user interfaces, although adoption has generally been slower than some expected. In the television and video environment it offers a powerful alternative to navigating through a series of menus, which can be cumbersome, or picking out search terms on a virtual keyboard, which can be excruciating.
Voice control is also helpful for accessibility, as Sky clearly recognises with its support for subtitles and audio description. However, the requirement to find and hold down a small button on the side of the remote negates some of the benefits. It is to be hoped that Sky can come up with a better solution for those that would benefit greatly, which is not just those with disabilities.
As well as the new voice features, Sky has finally addressed a major limitation of Sky Q with a new Favourites menu in the television guide, where customers can prioritise their most used channels. Initially it will suggest a range of channels based on those that have been most used in the household. Customers will be able to edit the list, adding up to 99 channels in any order. Furthermore, they will be able to select them directly through the number button on the remote control.
With these progressive enhancements, Sky Q continues to increase usability and address some of the limitations of its first release.
We have long said that customers want a combination of choice, convenience and control. Sky recognises that with an ever increasing range of viewing choices, convenience and control are all the more important, differentiating the Sky Q service through user experience as much as programming.