Like a long-running drama serial, the Edinburgh International Television Festival constantly returns to the themes of digital disruption, demographic disconnection and supposed disillusionment with the medium. Are the signs of decline overstated or is the industry in denial? Brent MacGregor sends his annual report from the Edinburgh International Television Festival.

Jon Snow's admission in his McTaggart Lecture that recent events left him realising that the media, including himself, were out of touch, made the front pages of newspapers the next day.
"Over this past year, we — me included — mostly London-based media pundits, pollsters and so-called experts, have got it wrong," he confessed. "We in the media are comfortably with the elite, with little awareness, contact, or connection with those not of the elite."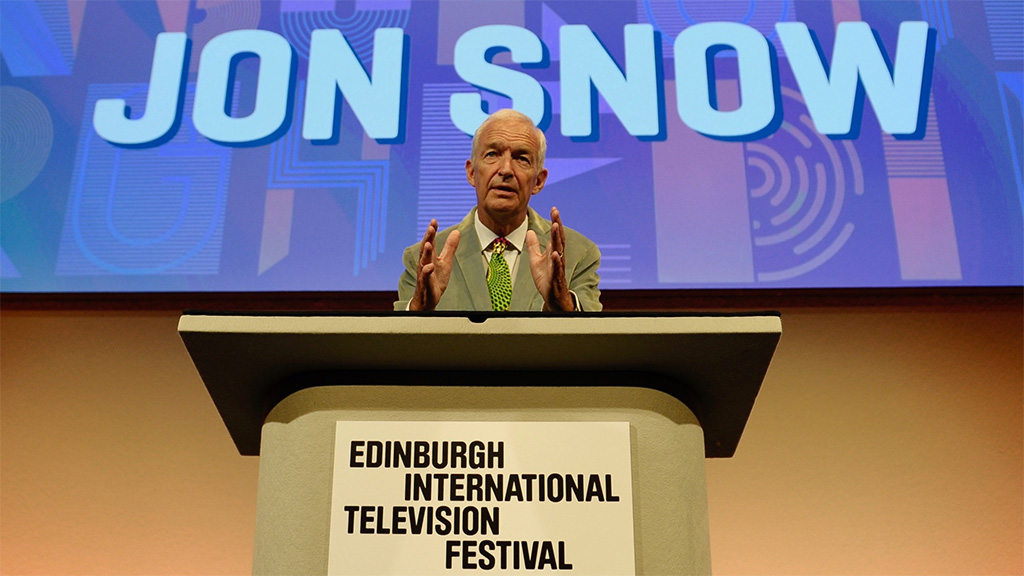 He said this failure was all the more worrying as it arises in a supposedly connected world. "Our connectivity — life on Google, Facebook, Twitter and more — has so far failed to combat modern society's widening disconnection."
Local newspapers, once well funded by classified advertising, have suffered in the digital age, removing an important part of the journalistic food chain.
"The explosion of digital media has filled neither the void left by the decimation of the local newspaper industry — nor connected us any more effectively with 'the left behind', the disadvantaged, the excluded. Never have we been more accessible to the public nor in some ways more disconnected from the lives of others. …. Yes, we embrace and revel in the digital age but we cannot let the massive power of its barons devour our local and national sources of information."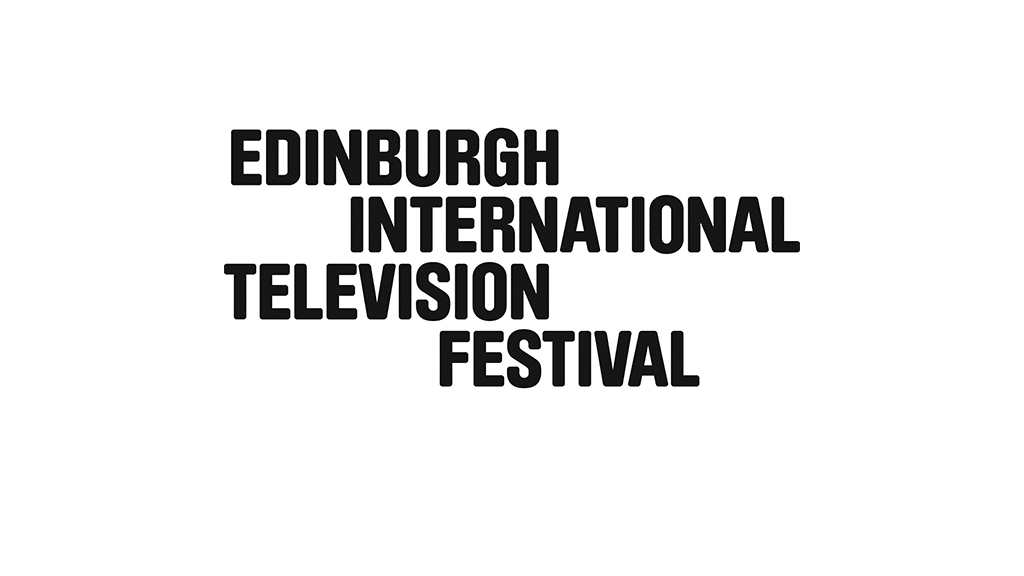 The threats and the opportunities posed by digital media have been a constant theme at the festival for years. The now annual 'Have Young People Switched Off?' session began with some stark facts. BBC TV only reached 66% of 16-34 year olds last year. The average age of the Channel 4 audience is now 54, while for E4 it's 42. All viewing figures are down except for viewers aged over 35. Faced with the simple fact that overnights were down year on year how should the industry respond?
There was denial, with some asking "Why do we come back to this negative question year after year?" This was balanced by the counter proposal that actually more programming was was watched on all platforms by all demographics but this was hard to measure and join up with traditional BARB research figures.
Successes were quoted, from mainstream like Bake Off, which was highly viewed by every demographic group, to more predictable niches like Love Island reaching 38% of the 16-24 audience. The key, it was agreed, was to complement live television with social media, which offers an experimental space. Yet digital budgets remain low and commissioning is done in silos in a world where it was clear that television is still best way to monetise programming. The advice was not to isolate digital formats but instead have integrated teams that work together and more tellingly "hire a lot of bright young kids and get the hell out of the way".
The new kids on the block slot this year was given to Amazon's Roy Price who began with the statement that 'returns on the ordinary are rapidly declining'. Amazon was now in the same space as Netflix and HBO, with Apple possibly arriving with bags of cash to a world where six million dollars an hour drama was now routine.
Channel 4's Jay Hunt teased Price that he was the only person who had paid more money for a BBC show than her. She also pointed out that with all online and subscription services, all claims of success were unsupported, hidden amidst a sea of commercially confidential big data. Price had some interesting thoughts on how the pitching and commissioning process might become less hit and miss. He suggested a quarterly window and the use of online pitches.
A session on Fake News in the Steve Hewlett Debate had a small audience, despite its topicality. After some brief attempts at definition, it was agreed that Donald Trump has rendered the phrase meaningless. Media literacy was clearly an issue but there were no firm conclusions other than to note that some news organisations called out by Trump had actually grown their audiences, with CNN numbers at record levels. Now This News with its millennial point of view has had 2.5 billion video views proving both that the young have not disappeared and that there is more than ever a demand for news. Jon Snow happily noted that Channel Four News now has a significant audience in California courtesy of Trump and the internet.
The Leaders' Debate returned, with senior executives from the BBC, ITV, Channels 4, 5, and Sky discussing their vision of the future. Asked to think 10 years ahead, there was a view that the much predicted Armageddon has not happened. Television is stable and would be so for some time. Nevertheless, it needs to constantly re-invent itself to stay ahead of the game.
When challenged that TV viewing was down 3% with the young disappearing, the response was to point to annual double digit growth for All 4. Love Island brought in young for ITV. The BBC, however, accepted that reach was going down. It was agreed that all would have to adapt as big players such Netflix, Amazon and possibly Apple expanded into traditional media space. The BBC, always a big player in the United Kingdom media ecology, would have to adapt in a world of newcomers as big or bigger. When asked about the McTaggart challenge, there was an acceptance that there were issues and that liberal diversity was not enough.
In a session when the usual threats to television were trotted out, one executive said "we have been having these predictions for years. I'd like to go back 10 years and see how many prophecies have actually happened."
Back in 2009, Ashley Highfield, formerly director of future media and technology at the BBC and then managing director of consumer and online at Microsoft UK, had compared television executives frogs in hot water not realising that they were about to be boiled alive. He suggested that television had three years to reinvent itself or face the same problems as the print media. He is now head of a regional and national newspaper group, which faces its own challenges, but television apparently continues to thrive.
Rather like a long-running drama serial, the Television Festival continues every year, very much the same, very often returning to the same key issues. Threats to the industry appear like nasty villains but the bad guys never to seem to win. However, only time will tell if television can evolve and adapt successfully to the changing world.