Hulu Live TV has launched in the United States, offering over 50 television channels online, with network video recording, as well as a library of titles with limited commercials, for $39.99 a month. Initial reaction has been generally positive, although some reviewers have been critical of the user experience.

The new Hulu service features a slick user interface that is clean and contemporary, if occasionally confusing. While visually rich, many online comments suggest that it is surprisingly difficult to navigate.
At launch, Hulu Live TV is available on the latest Apple TV box, Xbox One and Chromecast, as well as iOS and Android mobile devices. Support for other major platforms, including Roku, Amazon Fire TV and Samsung Smart TVs, is promised.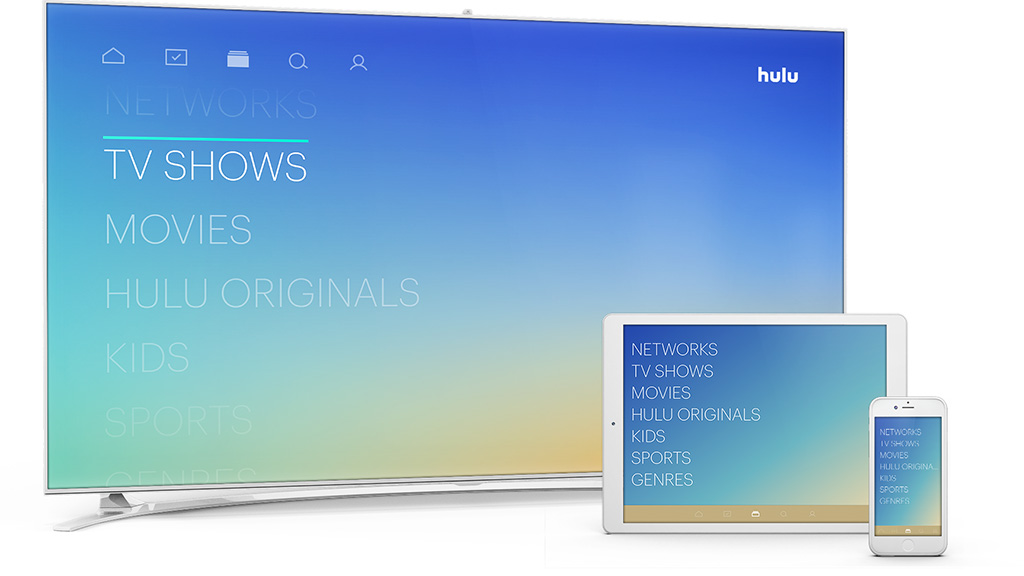 There is an onboarding process after subscribing, allowing users to import an existing Hulu Watchlist, chose favourite categories and channels. Up to six individual profiles are supported, including a "Kids Mode" for families with children.
A "Lineup" section on the home screen provides a personalised mix of recommendations. The term seems unlikely to make much sense to users.
Live and on-demand programmes are combined, blending broadcast channels together with over 3,500 library titles.
The channels available include the main networks, including ABC, CBS, NBC, FOX, ESPN and Turner but those from Viacom, Discovery and AMC networks are unavailable at launch. Local channels are available in major markets, like New York and Los Angeles, but not everywhere. Showtime is available for another $8.99 per month and there may be additional networks to follow.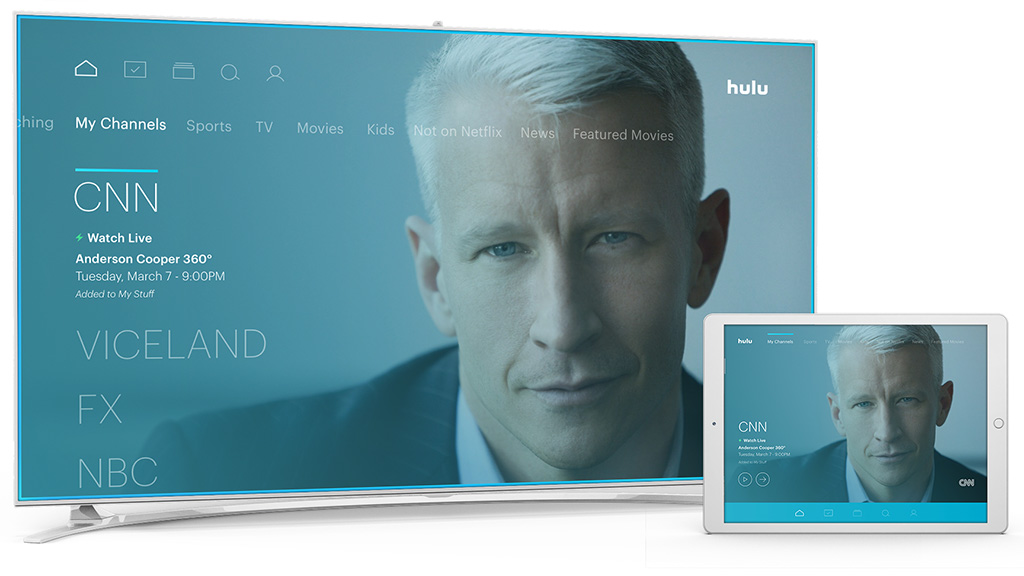 The base package offers 50 hours of recording, which is rather limited compared to a conventional digital video recorder, but for another $14.99 a month users can record up to 200 hours form multiple sources. In comparison, YouTube TV offers unlimited recording and sources within its $35 monthly subscription.
Usage is limited to two simultaneous streams, although there is an "unlimited screens" option for another $14.99 a month, which offers unlimited streams on a home network and up to three on mobile devices outside the home.
The enhanced recording and unlimited screens options are available together for $19.99 a month.
Users that want to watch Hulu original programming, movies and library content without advertising can subscribe a "No Commercials" plan for an additional $4.00 per month.
Starting at just under 40 dollars a month, Hulu Live TV is competitive with other online services but not necessarily much cheaper than a basic cable service, especially after adding any extra options. In many ways, it resembles an online cable service. The real benefit is the flexibility that it offers users for watching across different devices.
Hulu will compete favourably with other online television services, like Sling TV from DISH Network, DIRECTV Now, PlayStation Vue and YouTube TV.
"Nearly a decade ago, Hulu forever redefined the way people watch TV," Hulu chief executive Mike Hopkins said at the launch. "Today, as we add live sports, news and entertainment and introduce a more intuitive Hulu, we want to redefine the way people experience TV."
"We have always believed that TV should fit your lifestyle, not the other way around," said Ben Smith, the Head of Experience for Hulu. "You shouldn't have to think about whether something is live, recorded or on demand, or care about which device you're using. TV is about connecting with the shows, movies and sports you love — and we want to make that really easy for you, no matter where you're watching."
Hulu said it has more than 47 million total unique viewers, that is users rather than subscribers, as measured by comScore. Around three-quarters of usage is on a television screen. The previous year Hulu reported that it had 12 million subscriptions.
Hulu is a joint venture between The Walt Disney Company (ABC), Comcast (NBC) and 21st Century Fox (FOX), with Time Warner taking a 10% stake through Turner Broadcasting System. As such, it is well placed to transform the television experience but its shareholders are equally invested in the bundled business models that inhibit a radical new offering.