YouView, which provides the television platform for BT and TalkTalk in the United Kingdom, is rolling out a new user experience to all 2.5 million YouView homes. The simpler, more streamlined and image-rich interface is based on HTML 5 and delivered from the network cloud, a bit like a web site.

It is a transformation enabled by moving to modern web technologies, re-engineering and redesigning the platform to respond quickly to the needs of viewers, advertisers and platform partners.
Every set-top box provided by the YouView shareholder partners BT and TalkTalk, as well as any original devices bought by retail customers since its launch in 2012, will ultimately be upgraded.
The technology shift was led by Nick Thexton, who was appointed as YouView chief technology officer in September 2014, having previously held that role at the Cisco video software solutions group, formed from the acquisition of NDS.
He said, "YouView's re-engineering of the entire platform and harnessing the capabilities of cloud technology paves the way for cross-device innovation — allowing us to rapidly adopt enhanced mobile and app technology — as well as enabling multi-room viewing in the future."
The update will also provide more insight into how people use the platform, enabling YouView to refine, enhance and personalise the user experience in the future.
Users will benefit from a new visual main menu from which they can launch all services, with a faster guide and playback experience on live channels and on-demand services.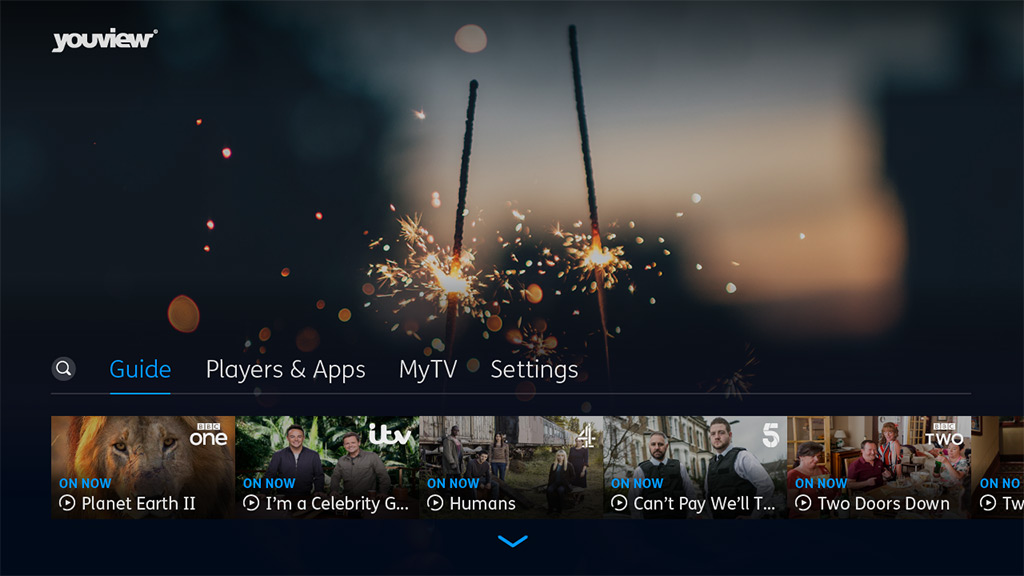 The initial response from users appears to be positive, if only because they are relieved that the service is getting some attention. Impressively, it will enable an upgrade even to early boxes.
The original YouView user interface was developed for AIR TV, based on Adobe Flash, a technology choice that the consortium can only have come to regret.
"This is just the beginning of a whole new chapter for YouView and for our shareholders, content partners, their advertisers and our viewers," said Richard Halton, the chief executive of YouView. "Our move to the cloud gives us the opportunity to make large scale changes, add functionality and enhance features in days or weeks, rather than the months or years it can take for other traditional TV platforms to do the same."
YouView has also updated its logo and web site, and as part of the upgrade BT TV and TalkTalk TV customers will also get a refreshed design in line with their provider brand.
BT has 1.68 million television customers and TalkTalk has 1.33 million. BT has been slowly gaining television customers, while TalkTalk has seen slow attrition over the last four quarters.
Although originally promised as an open platform backed by British broadcasters, YouView has essentially become the basis of the television offering BT and TalkTalk, who have competed for the business by offering free or subsidised boxes to attract and retain broadband customers.
Serving the user interface from the network cloud makes a lot of sense, provided that users are connected to broadband. As well as apps from its public service broadcaster partners, YouView offers access to Netflix and NOW TV.