So far Apple appears to have upset rather than disrupted the traditional television cartel. The latest Apple box is a powerful product but lacks a compelling consumer proposition. Apple is continuing to pull the cord to see where it leads but its chief executive says the company is building the foundation for a broader business.

Following the launch of the latest Apple TV box in October 2015, chief executive Tim Cook suggested the platform was "the foundation of the future of TV". He described television viewing as a "terrible, broken process that none of us like". He said: "the user experience is in another decade than the way you live on your iPhone or your iPad or your Mac".
However, Apple appeared to pull plans to launch a television service, having been unable to come to terms with media partners.
The new tvOS operating system will allow media companies to develop their own apps and make them accessible to users through a single sign on. That could provide a compromise for media companies and traditional distributors.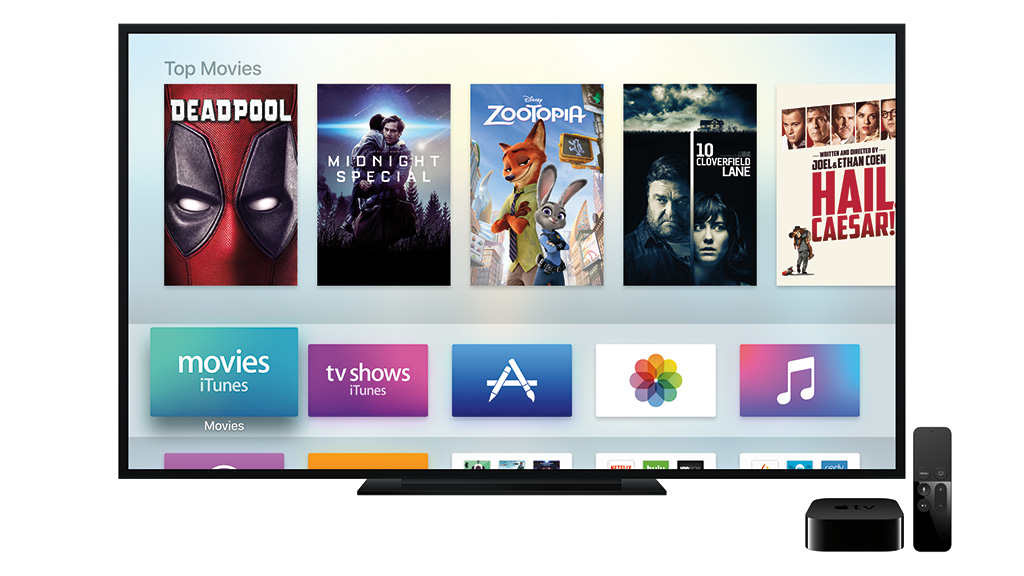 In response to questions from analysts, the Apple chief executive described the introduction of Apple tvOS and subsequent releases, including one scheduled for the autumn, as "sort of building the foundation of what we believe can be a broader business over time." He added: "I don't want to be more precise than that but you shouldn't look at what's there today and think that we've done what we want to do."
The problem is that the media industry does not want companies like Apple to deconstruct their business, even if it does result in an improved user experience. The concern is that it could undermine and erode what remains a highly profitable distribution business.
Despite years of trying to reinvent television, it seems that Apple has not yet finally "cracked it", as the late Steve Jobs imagined to his biographer Walter Isaacson.
In fact, Apple has generally shown disdain for television as a medium and a viewing experience. Its attempts to engage with the production and distribution business have by most accounts shown little recognition for how it operates.
Furthermore, the television market is geographically fragmented. Even if it were possible to create a service proposition in the United States, which is the most lucrative market, this would be difficult to replicate elsewhere.
Perhaps this is why Apple appears convinced that the future of television is apps.
Apple reported revenues of $42.4 billion for the quarter with a net income of $7.8 billion, compared to $49.6 billion and $10.7 billion for the same period the year before.
For comparison, Comcast, which owns NBCUniversal, received quarterly revenues of $4.7 billion from cable networks and broadcast television, and a further $12.4 billion from selling video, voice, data and other cable services.
Apple receives around 42% of its revenue from the Americas, and around 23% from Europe, just ahead of China, which accounts for 21%, with Japan and the rest of Asia Pacific taking 14%.
Revenue received through its installed device base, including sales of music, movies and apps, amounted to about $5 billion for the quarter, up from $3.2 billion the same quarter a year before.
That is a lot of pocket money, but it is small change compared to the hardware business. Sales of iPhones, iPads and Mac computers were all down year on year, but Apple still managed to sell over 40 million iPhones in three months.
Nevertheless, Apple needs to demonstrate that it can continue to innovate and develop new products and services. So far, television has proved harder to crack than the mobile market, although few analysts originally thought the company had much prospect in that sector.