Netflix is now virtually global, after extending its subscription online video service to more than 130 new countries, taking the worldwide total to over 190. China remains the prominent exception. Netflix had previously said it would be in 200 countries by the end of 2016. While there is still a patchwork of legacy licences for programme rights across some territories, the plan is for its original productions to be available globally.

"Today you are witnessing the birth of a new global Internet TV network," the co-founder and chief executive of Netflix, Reed Hastings, said in a keynote address at CES 2016 in Las Vegas.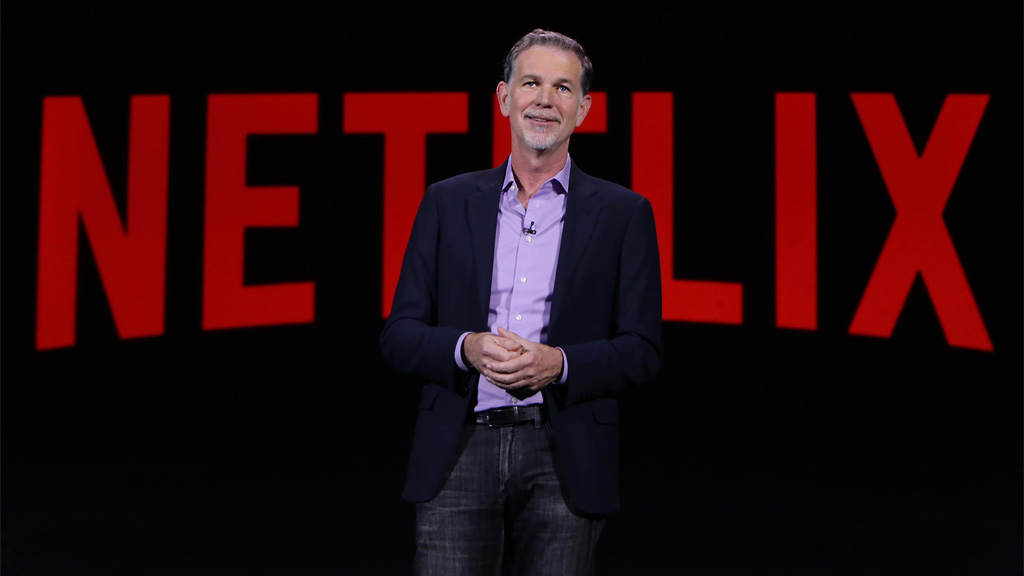 The international offering will not be the same as it is in the United States. Some of its movie deals are only applicable in America. There are also legacy deals covering other territories. The intention is clearly to secure global rights were possible, particularly for its original productions.
The company plans to release over 30 new and returning original series in 2016, over 20 original feature films and documentaries, a range of comedy specials and 30 original children's series, available at the same time to all members. Much of this production will be in 4K Ultra HD.
Much of its original programming remains American in outlook, although some of it is produced internationally, including co-productions with national broadcasters. Netflix is promoting its slate of programming with the line "Storytelling is global, and now, so are we".
Although largely available in English in most new countries, Netflix has added Arabic, Korean, Simplified and Traditional Chinese to the 17 languages it already supports in its user interface.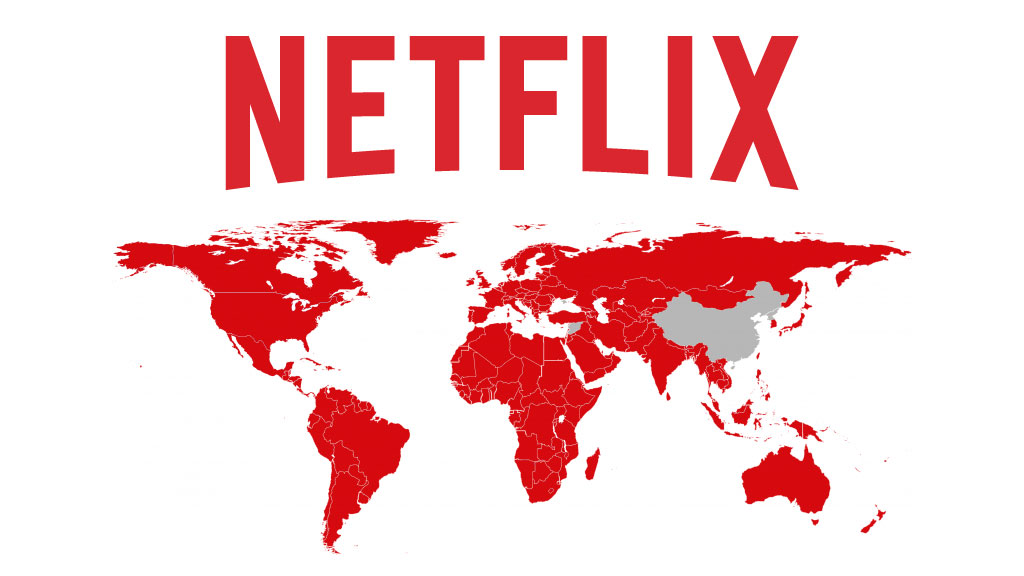 One country where the red Netflix brand will not be available is China, but the company says it continues to explore options for providing the service. It will also be unavailable in Crimea, North Korea and Syria due to restrictions imposed by the United States government on American companies.
"From today onwards, we will listen and we will learn, gradually adding more languages, more content and more ways for people to engage with Netflix," said Hastings. "We're looking forward to bringing great stories from all over the world to people all over the world."
Reed Hastings consistently refers to 'Internet TV'. In his keynote he described Netflix as the next development in television, presenting it as a shift from corporate to consumer control.
Netflix will be producing over 600 hours of programming, which may be a lot in movie terms, but pales in comparison to television. It amounts to just over an hour and a half a day.
That is the average amount of viewing per Netflix subscriber. In 2015 Netflix users streamed 42.5 billion hours of video. With around 70 million members, and around 27 million of them outside the United States, it amounts to just over 600 hours a year per subscriber. Bear in mind that a subscription may be shared, at least across a family. The average American is still watching four to five hours of live or time-shifted television per day, or over 1,700 hours a year.
When asked about local programming, the Netflix chief executive described it as "an old paradigm, when you could only do single country distribution." He said: "We think of it as producing locally but distributing globally". As he put it, "The internet is naturally global".
"We're still somewhat a prisoner of the current distribution architecture," he said. "We're very confident that people around the world want on-demand internet television".
"As we build the library, as we do more licensing and renew existing deals, we're getting to the state over the next five or ten years where everything will be consistent around Netflix and everything will be available globally."
He compared the global launch to having a baby, but said "the real work is the next twenty years". The challenge will be to become as popular internationally as in the Untied States. "We've go twenty years of work to really build Netflix into what we want."
Netflix still faces challenges of national regulation, different payment methods, and varying cultural sensitivities.
Providing a high quality experience globally will be a challenge. Notably the Netflix Open Connect delivery infrastructure does not currently extend beyond the countries in which its service has previously launched.
The focus is on on-demand, primarily around scripted drama with a long shelf life, rather than live shows or sports.
While some potential members may welcome the arrival of Netflix as a global distribution network, the company may underestimate the importance of locally produced programming.
Then again, Netflix only needs a handful of hits to sustain and grow its subscription business.