Sharp is to release the first commercially available 85" 8K television. The screen has 16 times the resolution of a full high-definition display. The Japanese are pushing forward with the development of 8K technologies for the 2020 Olympic Games in Tokyo.

The Sharp display will be on show at the Createc Japan trade show. A prototype was shown at CES in Las Vegas at the beginning of the year.
The LV-85001 will be available to order from the end of October. At just over 2 metres wide and weighing about 100 kilogrammes, it is intended for professional applications. The price is initially expected to be around 16 million yen, which is about £85,000.
The display supports a resolution of 7680×4320 pixels. The display is driven by using four HDMI 2.0 inputs to combine four separate 4K signals. It can also display still images through a USB port.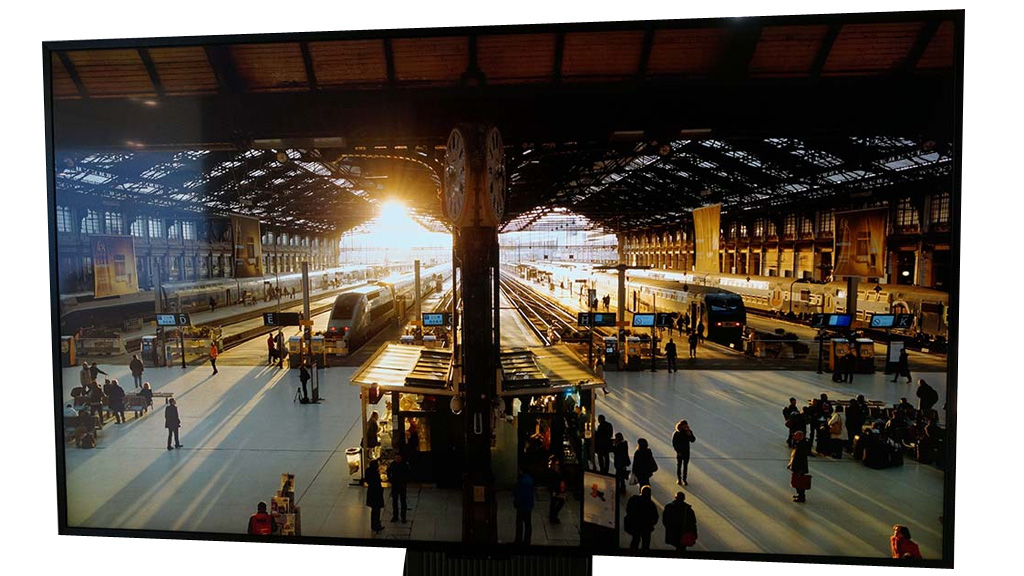 It is anticipated that 8K broadcasting will be widespread by 2020, with many people viewing in 4K. Test broadcasts in 8K are expected to being in 2016.
Japanese broadcaster NHK plans to cover the Tokyo 2020 Olympic Games in 8K and begin regular broadcasts in the format that year.
As well as industrial and medical applications, the high resolution of 8K displays may also be used for advertising.
Although very large screens benefit from the higher resolution, the actual pixel pitch is relatively low, at 104 pixels per inch. In comparison, an Apple iPad mini has a pixel pitch of 326 pixels per inch.
At IBC, NHK showed a 13" 8K display with a pixel pitch of 664 pixels per inch, demonstrating that the resolution is also applicable to smaller screens.
4K screens are already available on some tablets and smartphones. 4K televisions are already on sale at relatively affordable price points.
Shipments of 4K televisions are expected to exceed 30 million units in 2015, according to Futuresource Consulting.
There is still relatively little 4K programming available. Some features, such has higher frame rates and high dynamic range images, have yet to be established and standardised.
The next step will be up to 8K, although some suggest there may be diminishing returns in perceived quality. Higher frame rates may be more beneficial.