CBS is to offer its Showtime programming as a standalone streaming service from July. Apple will be the first partner, with the service available on iPhone, iPad, iPod touch and Apple TV devices, anywhere in the United States, for a monthly fee of $10.99. Showtime is following the lead established by HBO Now, with a very similar strategy. Is the bundle starting to unravel or is it simply being repackaged?

"Going over-the-top means Showtime will be much more accessible to tens of millions of potential new subscribers," said Leslie Moonves, the president and chief executive of CBS Corporation. "Across CBS, we are constantly finding new ways to monetize our programming by capitalizing on opportunities presented by technology. This works best when you have outstanding premium content — like we do at Showtime — and when you have a terrific partner like Apple — which continues to innovate and build upon its loyal customer base."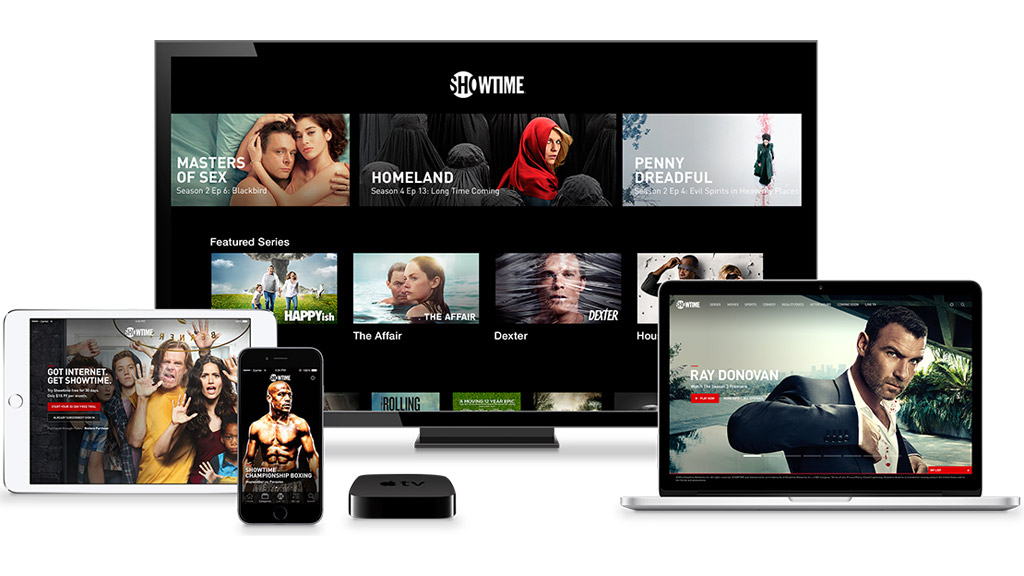 Showtime is known for original television drama series, including Homeland, Dexter and Weeds.
Subscribers will have unlimited on demand access to every season of award-winning Showtime original series, and hundreds of hours of movies, documentary and sports programming, as well as the live broadcast of the east and west coast feeds of Showtime.
A wholly-owned subsidiary of CBS Corporation, Showtime Networks Inc owns and operates premium television networks including Showtime, The Movie Channel and Flix. The standalone service will be operated by Showtime Digital.
Showtime programming is currently available to around 27.7 million television households in the United States.
Authenticated subscribers of major pay-television services in the United States already have access to Showtime Anytime. The standalone service will now be available without the need to subscribe to a full pay-television package.
Showtime offers unlimited access to new episodes when they premiere, as well as previous seasons, free of commercials. Subscribers will be able to stream on up to three out of five registered devices at the same time. Billing will be through Apple, who will presumably take their customary cut. A free 30-day trial is available.
The $10.99 price point for the standalone Showtime service undercuts the recently launched HBO Now from Time Warner, which is $14.99 a month. The pricing of both is broadly in line with that charged by traditional pay-television distributors.
With Netflix also available from $8.99 in high definition, Apple users now have plenty of options to view television drama without a pay-television package. There may be no need for Apple to launch its own television service after all, although CBS will probably be on board if they do.
Of course, the cost of these separate options soon adds up. Perhaps one day someone will package them up in a neat bundle and offer them at a discount.